Dimitar Berbatov: Give Rashford more playing time or his head will get turned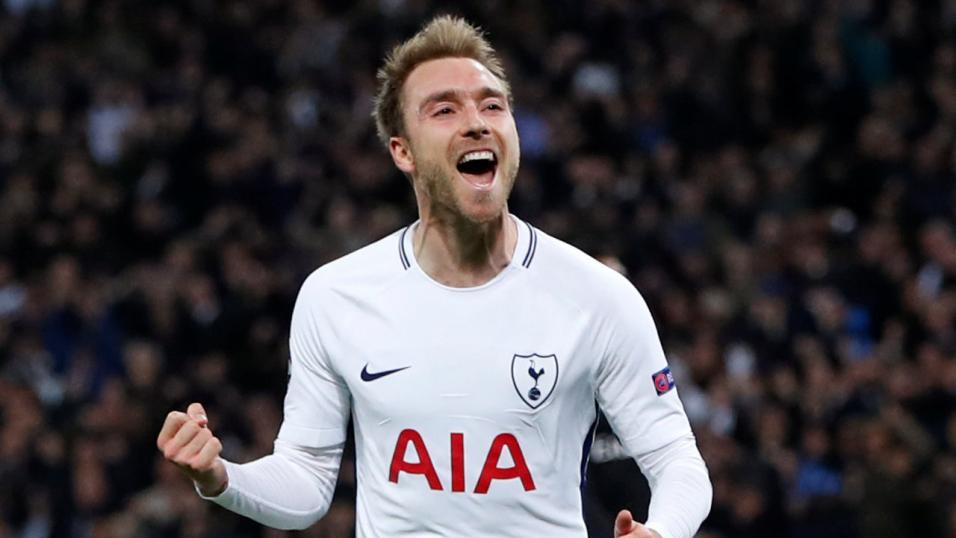 Spurs must get Eriksen signed to a new deal, says Dimitar
Betfair Ambassador Dimitar Berbatov reacts to reports that Marcus Rashford and Christian Eriksen could be set for moves abroad and looks ahead to the huge Tottenham v Chelsea clash on Saturday...
"I would be very sad to see him leave and Manchester United need to do all they can to keep him, but you can see why players head get turned when names like Real Madrid are mentioned."
Rashford needs a chance to shine
I wasn't totally surprised to see rumours about Marcus Rashford moving away from Old Trafford. I think Jose Mourinho should be playing him more; he's only going to get better with experience and we can see how well he is playing for the national team.
Rashford hasn't necessarily hit top form for Man United so far this season, but he is a good player with a big future ahead of him. If he is not happy with the lack of playing time (he hasn't completed 90 minutes once), I can understand why he might start thinking about his options.
I would be very sad to see him leave and Manchester United need to do all they can to keep him, but you can see why players head get turned when names like Real Madrid are mentioned.
Madrid isn't a place where he is necessarily going to get more playing time, of course, but when you are bit confused, you sometimes forget about those details and can get seduced by the big name. You think 'f**k it, I'm not getting a chance here, so why not?'
But, as I said, I do not want this move to happen. It's important that Academy players are given a chance and we don't want to see another Pogba situation where United have to pay a huge fee for someone they had on their books in the first place.
Get Eriksen signed up
Another player being linked with a move to Real Madrid this week is Christian Eriksen. Tottenham absolutely must get him signed to a new deal as quickly as possible!
He is one of those players who has the imagination, technique and vision to really influence games and he is also a goal threat with his ability to shoot from distance.
With Harry Kane and Dele Alli he forms what I like to call the 'triangle of danger' for Spurs, and they can't afford to let him go if they want to challenge for top four and silverware.
Like with Rashford, I can understand that being linked with huge clubs like Real Madrid can put doubt in your mind - and he could easily play for them - but Tottenham need to show the outside world that they can keep their big players.
Getting Kane and Alli signed up to new deals was hugely important, and I'm sure they'll be focused on getting the Eriksen situation sorted.
Tottenham can end Chelsea's undefeated run
Arsenal was always the biggest game for Spurs when I played there, but Chelsea games were always special and ones you treated a bit differently to most other games.
It's always a difficult game for both sides given the quality they both possess and it will be a very close battle on Saturday evening.
Chelsea have made a brilliant start to the season under Maurizio Sarri and are still unbeaten - a superb achievement - but this will make it even more special for Tottenham if they can manage to beat them.
It's in closely matched battles like these where teams invariably turn to their special players, so if you're a Chelsea man your first thought will be to give it to Eden Hazard, or the Spurs guys will want to get it to Harry Kane. But there is plenty of quality all over the pitch; Ross Barkley, who I always liked at Everton, is grabbing his chance in a Chelsea shirt and Spurs have Alli and Eriksen.
In high stakes games, sometimes caution is the name of the game but these are two attacking teams and the evening kick-off should hopefully help - we love playing under lights, it makes everything more dramatic somehow!
As for my prediction? Well Chelsea have to lose at some point and I would love for it to be Spurs who do it, so I'll take my old team to edge it 2-1.
Ranieri will get Fulham organised
There's also a massive game for another of my old teams at Craven Cottage, when Fulham take on fellow relegation strugglers Southampton in Claudio Ranieri's first game.
Having worked under Ranieri at Monaco, I can guarantee one thing - he will have prepared the team in the best way possible this week, in a typical Italian fashion.
I'n hoping that the new manager will have shaken things up a bit, and we'll see more effort and focus from the players so they can start to move up the table.
Southampton will be a difficult game - the visitors will be desperate to take something against a direct rival - but hopefully Fulham will have enough for a tight victory.
Where Zlatan goes, entertainment follows
Zlatan Ibrahimovic has been heavily linked with a move to AC Milan this week and it wouldn't surprise me, even at the age of 37. It goes to show that age is just a number, and that if you prepare in the right way, look after yourself and train in the right fashion, you can stay at a high level.
He is experienced enough to manage his body and he can achieve success in Italy. But there's one thing you can guarantee - wherever he goes, entertainment follows!
Win £1m by picking six correct scores!
Get involved with our Football Jackpots this weekend for your chance to win £1m. Here are Dimitar's predictions to hopefully point you in the right direction...
Watford 1-2 Liverpool
Fulham 1-0 Southampton
Brighton 1-1 Leicester
Tottenham 2-1 Chelsea
Bournemouth 1-2 Arsenal
Burnley 0-0 Newcastle