Dimitar Berbatov: 'Humiliated' Spurs did not give up - Bayern Munich were just too good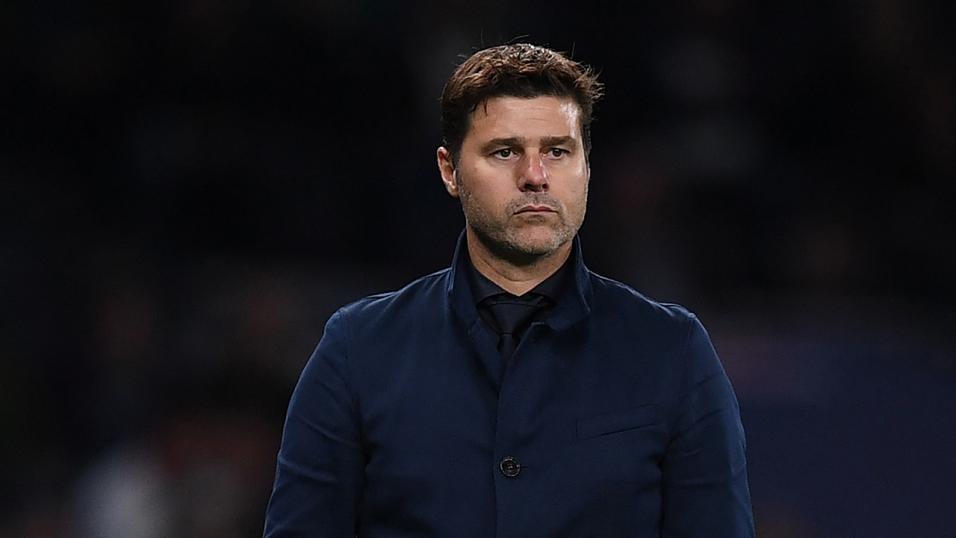 It's a huge moment for Mauricio Pochettino and Tottenham
It's the day after a dark result for Tottenham with rumours swirling of Mauricio Pochettino's departure but club legend Dimitar Berbatov urges caution and is willing his old team to turn it around
"As a player you want to play well, I can't imagine that they would let Pochettino down on purpose or just not give a shit, that was not the case in my opinion. Bayern Munich were just too good. To let down a manager on purpose is just not possible in my universe. It was a bad football game for Spurs."
I woke up this morning and felt good because I'm not a part of the team any more but if I was a Spurs player or was involved in the team in any way it would be difficult. Yes, I am disappointed, nobody expected that result.
It was a humiliation, I am sure that there would have been an awkward silence or maybe a few raised voices in the dressing room after the game but as Pochettino said: "let's not make any rash decisions based on emotions". Everyone connected with the club is disappointed but sometimes when the flow is going for the opposition, especially Bayern Munich with Robert Lewandowski at his best, it is difficult to stop.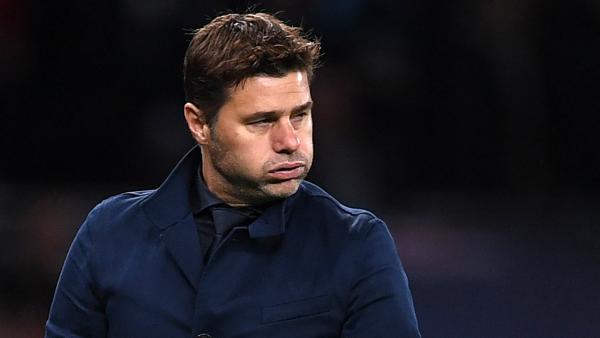 It reminded me of when City beat United 6-1 at Old Trafford. I didn't play but I was watching, it's not a pleasant feeling and it never speaks good of the performance. The players will have gone home to their wives and children last night, but trust me, all they would have be thinking about is that fucking shit result.
I hope Tottenham can bounce back straight away against Brighton at the weekend and they need to show a reaction and the best way is if they win the game. It doesn't matter how, they just need to win because it is going to be a tough challenge to mentally prepare after losing 7-2.
The players are still behind Pochettino
I don't think the players gave up, they probably realised how good the opposition were and maybe that got them down a little and this is understandable. Teams can kill you mentally, if they play so good sometimes you just think 'Fuck! We can't do anything about this.'
As a player you want to play well, I can't imagine that they would let Pochettino down on purpose or just not give a shit, that was not the case in my opinion. Bayern Munich were just too good. To let down a manager on purpose is just not possible in my universe. It was a bad football game for Spurs.
Team and manager can't afford to be unhappy
Looking at the team at the minute, it is a difficult situation to predict, it involves the manager, players, happiness and results.
If a manager or a football player isn't happy then they are going to speak to the president, or Daniel Levy in this case, and they can find a solution.
You don't want unhappy players in your team and you definitely don't want a manager who doesn't want to be there. In this case, I'm sure they will have a chat this week and find the right answer and the right way forward.
The time still isn't right for Poch to part from Spurs
Many people are connecting Pochettino to Manchester United, but is it the right moment? Of course, United already have a manager in Ole Gunnar Solskjaer, I don't think it's the right moment to make any changes at either club.
This idea of going to manage Real Madrid is also there and they are one of the biggest clubs in the world, of course something like that is going to distract you from time to time.
But, at the moment Real Madrid are going through their own problems, you could say a mini-crisis, bad games like their result against Club Brugge. So is it the right moment to go there because they are playing bad, is it the right moment to go to Manchester United because they are also in bad shape?
Of course as a manager you want to find the best possible moment to move, not go to a team that is struggling. Yes it would be a challenge to go and help them, but what happens if you go from bad to worse? You're reputation will suffer and then you're in the shit.
Kane can walk into any team in world football
I was watching Harry Kane against Bayern Munich and even though it was a bad result, throughout the game his movement, control of the ball, passing, play with his teammates and finishing was excellent. For me he is the complete striker, I know that he can walk into any team and play. He is big enough and knows what he needs to do to win trophies in his career and he's probably asking questions himself, it's up to him.
I would love to see him win something with Spurs because he is Spurs. For me it was a great thing to win a trophy with Spurs, it gave me that taste of a winning mentality and after that I wanted more and more every year, in the end I decided to go to one of the biggest clubs, Manchester United, for that. I had a bit of that winning mentality when I moved, but I saw that my winning mentality was nothing when I got there compared to the likes of Ryan Giggs who had all the medals to his name, then I knew I was in the right place to get that winning mentality.
In the case of Kane and every other Spurs player, I think that every fan wants to see them win something in the end because they have good players and the manager is so good, but if that isn't happening you start asking questions and you will probably disappoint many people if you decide to leave but you have to follow your own path because time flies.
There will always be lots of rumours about him because he is a top player and I would like to see Kane continue here in England, the same goes for Pochettino but I know when Real Madrid come calling, you are going to ask yourself a million questions.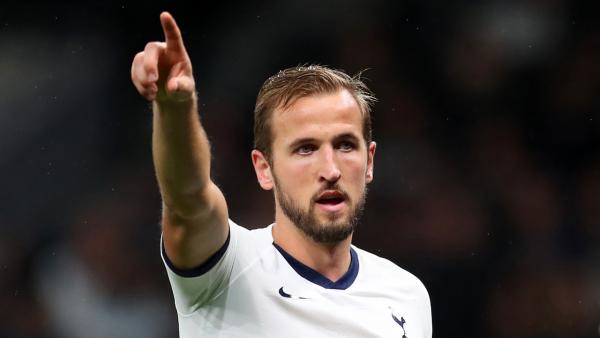 United way off the mark for title
It is frustrating and difficult for me to admit that United are so far behind Manchester City and Liverpool. When it comes to playing the game, you can see how confident and calm on the ball they both are, they know how to play and sometimes United don't have that and they suffer because of that.
I hope that Manchester United don't end up like Liverpool and wait at least 29 years for the title. Six years is a long time to wait to win a title for a team like Manchester United. When you get into that spiral you are going to start slowly losing your DNA, look at Liverpool and all those years, you don't want that. Sure, Liverpool are playing better now, but it has taken them so long to get to this point now where they are playing great football. United need to find that winning formula as soon as possible.
Solskjaer needs senior players to step up
It is good to see that they are giving chances to young players, Scott McTominay was excellent against Arsenal, you can see that he is starting to command the midfield and he scored a great goal, an exquisite finish, I could never score a goal like that. It was unbelievable. At the same time, you can see that some of the players are still young and naive in some situations. In that case they need the experienced players with them. From the bench or on the training ground they can teach them valuable lessons and teach them how to deal with different situations in games.
To put so much pressure on the young players all at once is not so good and that's why they need some of the senior members of the squad to step up and help them get back to winning.
The Betfair Trader's View - Al Thompson
Liverpool v Leicester City (Back Bet)
Since Leicester won the league in 2016, they have faced the top six on the road 20 times but have only won once (Chelsea 0-1 Dec 2018). In those, however, they have only failed to score in six and were drawing at the break in nine. Liverpool's relentless run of league wins continue although they had to rely on a goalkeeping error to keep their run going last week against Sheffield United and they struggled to beat the Foxes last season in this fixture drawing 1-1.
Brendan Rodgers would love to be the man to stop this winning sequence on his first return to Anfield, and they come into this in great form, sitting in a top four position after humiliating Newcastle United last week 5-0. I certainly think they could cause Liverpool some defensive problems and I can certain see them registering on the score sheet, the Foxes have only failed to score in four of their last 29 away Premier League games.
Jurgen Klopp's men got the fright of their lives midweek when they almost threw away a three-goal lead against the supposedly weakest team in their group and while this won't be easy for them, they may just have enough to get past Leicester.
I am going to split my stake in this one, backing Liverpool to win in the correct score market 2-1 @ 9.08/1 and use the other half to back Liverpool / Yes in the Match Odds and Both Teams To Score market at anything around 3.211/5.
Newcastle v Manchester United (Lay Bet)
It has been a difficult start to the season for these two teams and both desperately need three points to ease the pressure. Newcastle were shocking last week, being defeated 5-0 against Leicester and weren't much better the weekend before 0-0 at home against Brighton, where they were very fortunate not to lose.
Manchester United rotated their side on Thursday night where they could only manage a 0-0 draw in the Europa League. I have no doubt Ole Gunnar Solskjaer will be prioritising the league and he will bring back his strongest XI for this but the Magpies often seem to be able to raise their game when the Premier League elite arrive at St James' Park so it won't be easy.
There is every chance that both will approach this game with caution, the Magpies certainly won't want another embarrassing defeat, especially in front of their home fans and I think any sort of win on the road would be welcomed by the travelling support.
This could be one of the dullest games Sky televise this season, I really can't see Newcastle scoring here and it's debatable if Man Utd can. For that reason, I am going to lay Yes in the Both Teams To Score market to cover a few options at anything around evens 2.01/1. Only one of the last eight meetings between the sides at St James' Park has seen both teams score.

Discover the latest articles
Read past articles