Dimitar Berbatov: Messi should keep criticism of Abidal behind closed doors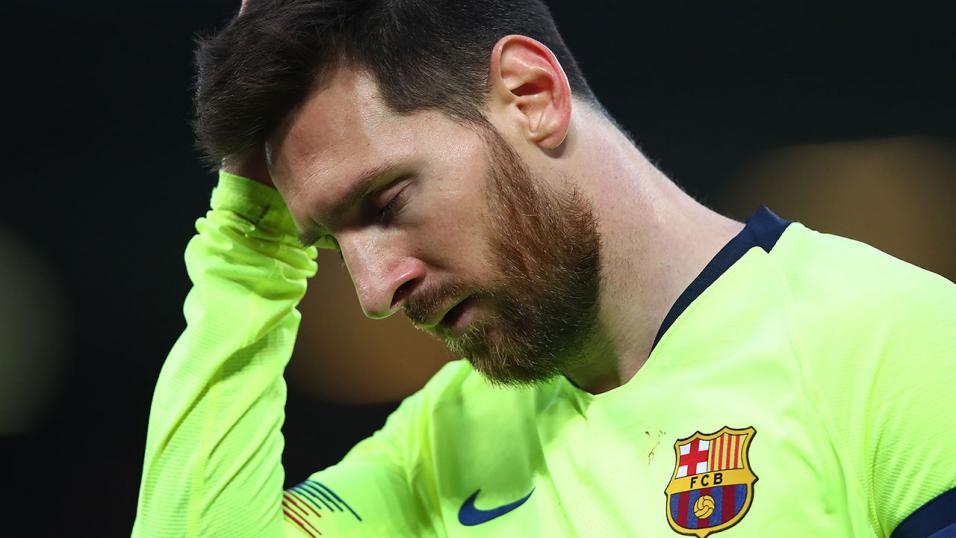 Barcelona's problems should be kept behind closed doors, says Dimitar Berbatov
It may be the winter break, but Betfair Ambassador Dimitar Berbatov returns to talk about why the mid-season pause is beneficial, along with Barca's drama and Manchester United's new signings...
"But everyone, from the players to the boardroom, should remember they're on the same team and never make their disagreements public."
Messi should keep criticism of Abidal in-house
I played with Eric Abidal at Monaco, he's a nice guy and I was surprised when Lionel Messi criticised the Barcelona sporting director publicly this week.
There will always be disagreements behind the scenes at a big club. But everyone, from the players to the boardroom, should remember they're on the same team and never make their disagreements public. The press is always waiting to pounce and, by going public, you're doing the journalists' job for them.
Messi is so important to his team that you could say he is Barcelona. Players have a lot of power today but I hope Messi and Abidal resolve their differences so that the club can move forward quickly.
Ighalo's passion could be what United need
I wrote last week that Manchester United needed to sign a striker but I was still surprised when they brought in Odion Ighalo on loan. I think it's a good move for United because Ighalo has played in the Premier League, and did well with Watford, so he will know what to expect. He's scored plenty of goals in China and his record for Nigeria is impressive too. I want to see him play as soon as possible because I'm curious to see how he will fit in to Ole Gunnar Solskjaer's plans.
Marcus Rashford and Anthony Martial both like to cut in from the left so United have arguably lacked a natural number nine this season. That's what Ighalo should give them and I will be interested to see how they play with him in the side.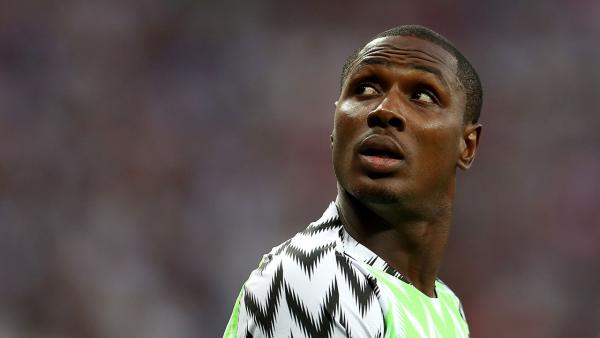 I liked Ighalo's interview in which he said how happy he was to move to Old Trafford. He was so keen that he told his agent he would accept a pay cut. It's great to see United sign a player who is passionate about the club. They need players like that.
Fernandes impressive on debut
Bruno Fernandes performed well on his debut against Wolves. He will need a few games to get used to the rhythm of the team but the Portuguese midfielder showed that he's an intelligent player, with an eye for a killer pass and powerful shot.
As he grows into his role, I can see Fernandes controlling games. But there were a couple of incidents that suggested he needs to work on the physical side of his game. The Premier League is the most physical league, much tougher than the Portuguese league and faster too.
The signs are good for Fernandes and I am looking forward to United's next match, following the winter break, to see how he slots into United's system and if he can add creativity.
Spurs are improving under Mourinho but City need signings
Even before Sunday's win over Man City, I wasn't concerned about Spurs' form under Jose Mourinho. There will be bad results, especially when a manager is new to a job, but with Mourinho at the helm you know a team will be well-prepared, so it's just up to the players to perform on the pitch.
City were playing with 10 men for the last half-hour but nothing should take away from Spurs' display. It was an unbelievable debut goal from Steven Bergwijn. His execution was superb because that kind of strike is extremely difficult to pull off.
I wasn't surprised to see Spurs win. City aren't up to the standards of the past couple of seasons and need to fresh up their squad. Which positions? A centre-back, certainly, and maybe somebody to sit in the middle of the park, as Fernandinho is used less and less. This will be an important summer for City.
Klopp wasn't disrespectful to the FA Cup
As a player, I never minded not having a winter break. If you're winning and scoring goals you to play on and on. But football has changed. It's played at greater intensity than ever before and players will benefit from a rest. Overall, the winter break is a good thing.
Jurgen Klopp wasn't being disrespectful to the FA Cup, or to Shrewsbury, by missing Liverpool's fourth round replay in midweek. His young players will gain a lot from playing in the Cup and so will their coach Neil Critchley who said it was a great honour to be in charge of the first team.
Model pro Rooney will relish United reunion
Playing against your old clubs always produces mixed emotions. Wayne Rooney is United's all-time leading goal-scorer but, when the teams meet on March 5 in the FA Cup, I have no doubt that my former-team-mate will be thinking only about trying to get Derby through to the quarter-finals.
United's travelling fans will give Rooney a great reception but the Derby player-coach would love to score against his old club. I am looking to forward to seeing if he can do it.


Ronaldo could easily play at 40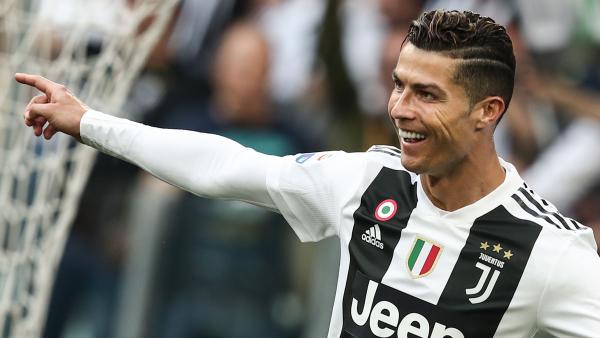 Another of my former-team-mates, Cristiano RonaldoThats, turned 35 this week and is still at the top of his game. He's scored 33 goals in as many appearances for Juventus this season which is phenomenal.
Ronaldo has said he wants to be playing at the highest level when he's 40. I can see him doing that. Ryan Giggs was playing for United at 40 and, when you have good coaches around you who know how to manage you, it is possible.
The Portuguese star is still fired up and it is a joy to me to see him, and 38-year-old Zlatan Ibrahimovic, performing brilliantly. I did ask myself recently if I had retired too soon. But you need to listen to your body and know when to stop.
Bale could live happily ever after in Madrid
Gareth Bale's agent has said the player has no intention of leaving Madrid, even though he nearly signed for a Chinese team last summer and there are rumours about where he could be off to at the end of this season.
When journalists and fans talk about transfer rumours they often only think about the player's role in his team and forget that there are other factors, including how the player's family feel. If the player and his family are happy in the city then he could be content at a club.
I read that Bale's family really like living in Madrid, so it could be that he does stay. As long as he's at the club, Bale will play and his performances show that he still has a lot to offer them. But I would still like to see him starting every week.