Dimitar Berbatov: Yes, United were poor at Brighton but don't overreact to one defeat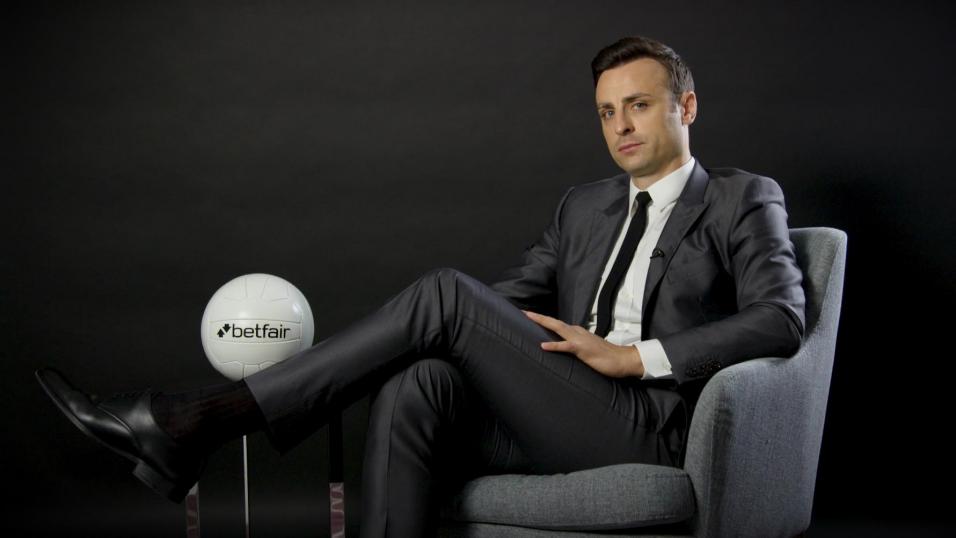 Don't judge United so early says Dimitar
Betfair Ambassador Dimitar Berbatov has little time for those writing off Manchester United after the Brighton defeat and he expects his old team to be fast out of the blocks against Spurs on Monday evening...
"United's season will not be defined by one defeat in mid-August!"
Far too early to judge United's season
It's not been a good week for Manchester United and now they have a tough fixture to get through, but I really don't think we can - or even should - pass judgement on my old team yet.
I didn't expect the defeat at Brighton. No-one did. United didn't play well and they lost because Brighton wanted it more than them, simple as that. That's not a good thing but please don't overreact to one defeat so early in the season.
The positive thing about the defeat is that it's still only the second game of the season so there is a long way to go. I remember losing our second game in 2009-10, 1-0 at Burnley, and we finished second that season, one point behind Chelsea.
Nobody was crying after that defeat, Sir Alex was very calm. We beat Wigan 5-0 away from home in the next game and won eight in a row.
United's season will not be defined by one defeat in mid-August. Come on, it's the second game of the season! Every team can lose at any time and every team will lose again this season. The point is to take the lessons from the loss and not repeat those mistakes. It's as simple as that. Manchester United have unbelievable players in their squad and they can absolutely put this right.
Sometimes against the underdog you can lose because they want it more. It happens to every team.
I do wonder if all this negativity is necessary but obviously football is a business, and a little bit of politics. You have people causing trouble, spreading 'fake news', rumours and it all gets repeated and becomes truth. But this is kids' stuff and it doesn't help anyone.
Not playing the blame game
Blame is a strong word, I don't like to use it. I think everybody - Jose, the players, Edward Woodward - is working for the better of Manchester United.
I don't understand all this criticism going towards Paul Pogba. Anyone can have a bad game.
Nobody wants to play bad football in a game, everybody wants to win, and every player wants to show how good he is. But, you know, sometimes you simply have a game where nothing is happening.
Sometimes it's stuff outside of football that affects your performance, we just don't know.
And as for Jose, it's not easy to be in charge of a team as big as United with all the seagulls around you, so many players who all want to play. It is incredibly stressful, trust me. He can definitely turn it around.
United will be fast out of the blocks against Spurs
I've studied this fixture and thought pretty hard about it, and my conclusion is that it's a difficult game to predict!
Tottenham come into the game after two straight Premier League wins but it doesn't matter how many games you've won, when you go to Old Trafford it's always intimidating.
Football players know this, and they respect each other. They know it doesn't matter that United lost the game before because they still have incredible players. Spurs know that United have great players, United know that Spurs are a dangerous team.
I think United will be the more attacking side in the first 15 minutes. They will want to show the crowd and manager their passion, control the ball, dominate possession and put pressure on Spurs early on.
If they can't score in the opening minutes then Spurs will begin to find their rhythm and tempo and come into the game. Maybe United are more straightforward with the ball and if they don't score early on it will become more difficult for Jose's men.
But they will want to give a reaction and they will be motivated. Trust me, everyone in the team wants to perform well, to show how good he is and feel good after the game. You have to be a masochist to want to play bad and feel miserable after the game! Who wants to feel like that? Nobody.
Obviously, I have played for both teams in this fixture and scored the final goal in United's 5-2 win in 2009.
I definitely don't expect to see that many goals this time round and my Same Game Multi would be Romelu Lukaku to score, Under 2.5 goals and Eric Bailly to be booked, at 27/1.
Performance is everything for United
If they don't beat Spurs but they show passion and commitment and try to win the game but don't get the three points I don't think anyone will blame them. You just have to try your best but some days the other team is better.
But if the performance is the same as the Brighton fixture then that is not a good sign.
And even if United lose I still think it would be too early to judge after just three games. Sometimes a team can surprise you. Any team can start a season fast - or slow - and turn it around.
In fact, Jose Mourinho's treble-winning Inter side did it! They lost the Italian Super Cup and drew their first league game in 2009-10.
That shows that all this early judgement is not healthy.

Discover the latest articles
Read past articles