Dimitar Berbatov Exclusive: I'm ashamed - these racists need to be banned for life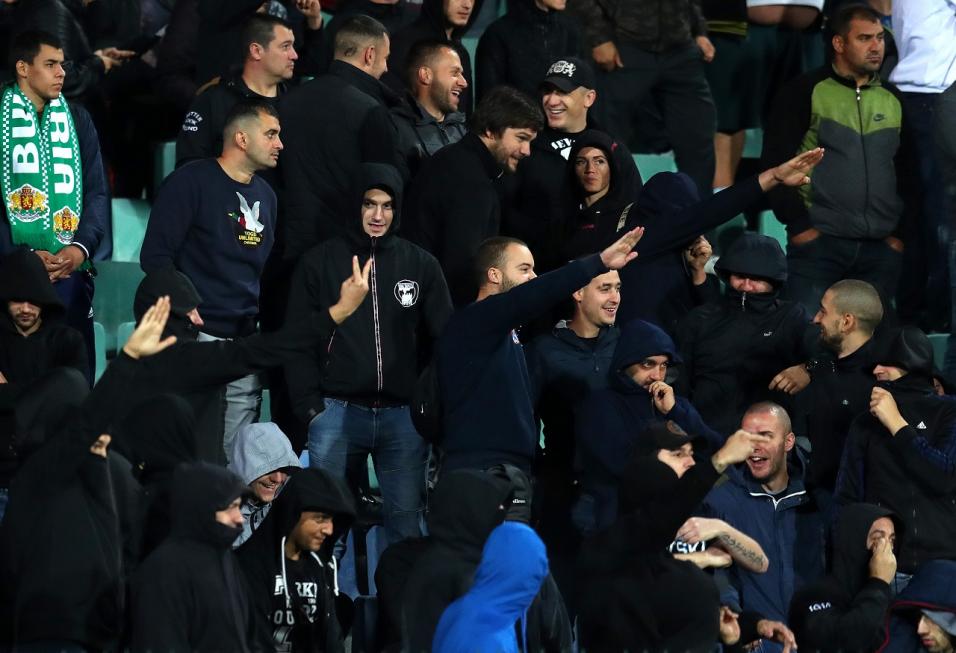 The racists should be banned from all sports grounds for life, says Dimitar
Dimitar Berbatov gives us his exclusive thoughts on the shameful scenes in Bulgaria this week and looks ahead to Manchester United v Liverpool, a game he has fond memories of...
"I hope that every country around the world is working on this issue, we are all in this together, let's not divide."
Racists brought shame on all of us
In every nation there are bad apples and bad people, this was the case in our stadium against England this week. There were people there who were only there to provoke; these people don't deserve to go to games and watch football, and for me they need to be banned for life, not just at football but all kinds of sport.
I hope our government in Bulgaria does their job and bans them for life, they don't deserve to be there and they have brought shame on all of us.
Because of them, we are only talking about the incidents of racism and not about the football, which has become secondary and it should not be like that. I am very ashamed of how these people can do this.
It is also a problem in England, Italy and all around the world, these people should be banned for life. We need to stay together and fight against it because this is unacceptable.

I cannot accept the criticism that the whole of Bulgaria has received, 50 people cannot define a nation, we are not racists. I am a proud Bulgarian and I know that we are dealing with this straight away, and there will be severe justice. I hope that every country around the world is working on this issue, we are all in this together, let's not divide.
For the full interview, check out this week's Football...Only Bettor podcast
A tough test but also an opportunity for United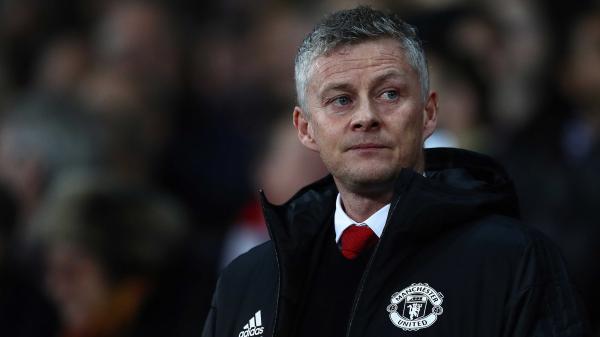 Based on the form of both teams, where Liverpool and United are in the table and the way they are playing football at the moment, Jurgen Klopp's men are obviously ahead. United will need to be prepared for a very difficult game and the sad part is that Liverpool are overwhelming favourites.
I try to stay optimistic but it is going to be very difficult for United to get a result if they play the way they did against Newcastle. That was probably the worst game I have seen them play, honestly it was painful.
It is still early in the season and there is still time to turn things around, to catch up to the top four, but they need to correct the way they are playing football, the way they move into the spaces, how the players are looking for the ball, their speed of the ball when they are passing - these are the things they need to work on.
United now have an opportunity to challenge themselves but it is going to be difficult because they have had players on international duty that are only just coming back and they will only have a couple of days to prepare, train and play together.
If you look at the tempo and the way United are playing, as a player you'd feel s**t and you look at the games that you play and you don't feel well, but now they need to challenge themselves and this big test is a great way for them to do just that.
Scoring a hat-trick against the Reds is a special memory
How can I forget it, it was one of my best moments that the fans always remember and talk about because it was against Liverpool. A moment like that is worth so much more when it is against a team like them and to win the game and me scoring three was an unbelievable feeling.
I probably didn't appreciate when I did it but after the game, the weeks, the months, the years after that I see how much it means to the fans of Manchester United. Fans still always send me clips and pictures of those goals on social media, and they were good goals, I'll tell you that!
I tried to take every game as if it was the same, it didn't matter what team was it was just another game, it was always the same concentration and motivation. I just wanted to do my best for the team in every game. Saying that, in these games, like against Liverpool, when you know you are coming up against your rival then you get even more focused to show how good you are against top teams and the best players in the world.
Before that game when I scored a hat-trick, I had a feeling that everything was going to be OK, I don't know why, I just felt good and very concentrated. The moment I scored the first goal it was great, it is always good to get that first goal in the game as a striker because it gets your confidence high and from that moment on I knew it was going to be a good day for me.
Dressing room came alive for these games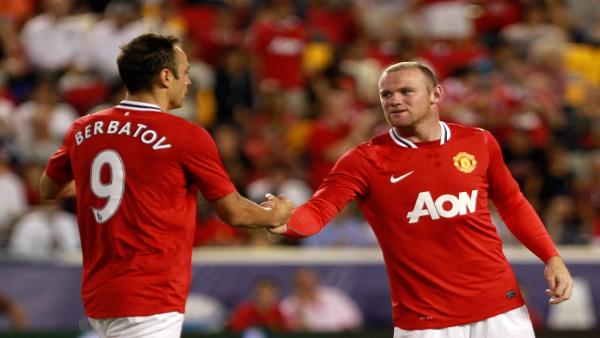 Sharing a dressing room with the likes of Paul Scholes, Gary Neville and Ryan Giggs, you really knew how important these types of matches are. Gary Neville was always up for the games against Liverpool, he was always pumped up and motivated, you could see the way he was preparing before the games, we would have a couple minutes of silence and do some stretching then there would be a burst of energy and he would shout at everyone 'come on boys, come on lads, lets f*****g destroy them'.
The other players would get involved as well, all pretty standard stuff when you are playing a rival, Wayne Rooney, Giggs, Scholsey and Rio Ferdinand would all say something and lift everybody in the dressing room but when you stepped on the pitch, that was where you needed to perform and not forget what was just said in the dressing room.
Sometimes if the game wasn't going our way, it wasn't going as expected you couldn't forget what was said in the dressing room how ambitious and motivated we all were so you would try to carry that onto the pitch for the whole 90 minutes.
I would also prepare in my own way and I would tell myself 'Berba you go out there and give it everything you f*****g can'. This was my own motivation, I didn't need anyone to motivate me, I would do it in my own way. But when you are out on the pitch and see Gary Neville running his bollocks off on the right side, Scholsey controlling the midfield and Rooney running like crazy, it is extra motivation, you say to yourself 'you better f*****g be like them or even better or you're in trouble'.
The Betfair Trader's View: Alan Thompson
Every week, full-time trader Alan Thompson adds some betting flavour to Dimitar's column with his best back and lay selections for the Premier League weekend...
Best bet of the weekend:
Bournemouth -1.0 v Norwich on the Asian Handicap at 2.305/4
Saturday, 15:00
Norwich needed the international break to recover from a horrendous injury list which has been a huge contributor to them losing their past three games, including a 1-5 home hammering at the hands of Aston Villa last time out, but there are still doubts over a number of players. On the road they haven't fared much better losing their last three by a 2-0 scoreline.

I can't see anything but a comfortable Bournemouth win here, I think they will relish the chance to get all three points here against a poor Norwich side. The Cherries are flying high, in 10th before this weekend's games, and if they can get three points here that would put them on 14 points and in a very good position
I think Eddie Howe's side will be far more attacking than they were against Arsenal, where they took very few risks. Their home games this season have been entertaining affairs, where they have managed to score at least once on each occasion and lost just the once (Manchester City 1-3). This is why Over 2.5 Goals is shorter than 1.501/2.
I'll be backing Bournemouth -1.0 on the Asian Handicap at 2.305/4, which means any victory by two goals or more is a winner, while a one-goal win would see our stakes returned.
Best lay bet of the weekend
Under 2.5 Goals in Leicester v Burnley at 1.9720/21
Saturday, 15:00
The Foxes were so close to ending Liverpool's unbeaten Premier League run, only a stoppage time penalty denying them a point last time out at Anfield. Brendan Rodgers has Leicester City in great shape, sitting in fourth spot after going unbeaten at home this campaign and only losing one of their last 10 at the King Power, stretching into last season.

Burnley though are no pushovers and been going well themselves. Sean Dyche's side are unbeaten in their last four matches and have only lost one of their four games on the road this season (2-1 at Arsenal when they outperformed the Gunners on Expected Goals).
While I do think Leicester will probably get the upper hand here, they might have to work harder for it than their odds of 1.618/13 suggest and the goals markets make more appeal. Five of Leicester's last six Premier League games have gone over 2.5 goals and Burnley have scored in all four of their away days so far, so an odds-on quote for under is worth taking on.
Discover the latest articles
Read past articles