Dimitar Berbatov: Spurs will bounce back and Harry Kane will prove the doubters wrong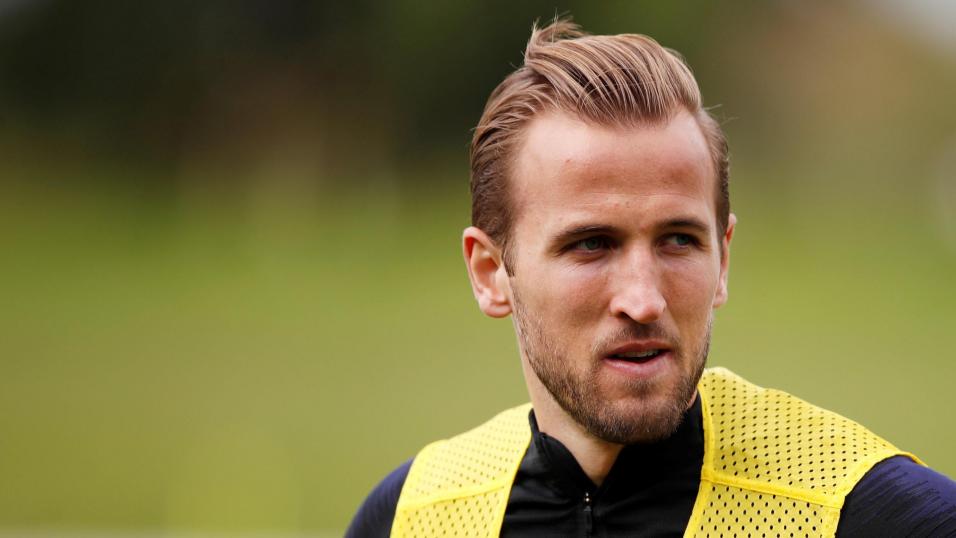 Dimitar is backing Kane to come good
Dimitar Berbatov looks at the four Champions League ties for English clubs and, unlike many in the media, he isn't worried about Harry Kane's form for Spurs, predicting at least a point for the Lilywhites...
"I've experienced worse streaks than Harry and Ronaldo but then I scored five against Blackburn! Harry knows how to score and he'll back to his best soon."
Spurs to snap losing streak
There's been lots of attention on Harry Kane after Tottenham's defeat to Liverpool this weekend. It's predictable but it's not fair.
Kane hasn't scored in two games now and I have to say I don't know what the big fuss is all about. Harry has had probably three games where he hasn't performed particularly well this season, but does that destroy everything he's achieved so far? Has he become less of a player? Don't be stupid! The season is long, there are lots of games to come, and Kane is going to score loads of goals.
Players are humans and sometimes we have bad games
.
For me, this is an opportunity for some of the other Tottenham players to shine. When your star man is not performing quite like you expect it's a moment for the other players to help out, this is why a team is a team. They will stick together because when you see your teammate having a difficult time you want to help him.
I will always back Kane to score because I know that he wants it more than anybody. When you have a difficult time like this you want your manager, teammates, media and fans to support you in some way and not constantly ask why you are not scoring. If you concentrate on negativity, how is that going to help you?
Ronaldo has been on a similar streak recently and people were questioning him. Ronaldo! Come on!
I've experienced worse streaks than Harry and Ronaldo but then I scored five against Blackburn! Harry knows how to score and he'll back to his best soon.
As for this game, well, both teams are in a similar situation and come into the game on the back of a defeat. Inter have started the season very slowly, and sit 13th in Serie A so I don't think Spurs will lose the game. It's important to start well in the group stage and if my old club comes back to London with a draw I think they'll be happy.
It seems funny to say it, but Spurs have the greater recent Champions League experience with Inter not playing in the competition for seven years. Experience is important in football and it's on Spurs' side here. The home side will be under pressure to perform but they might find it tough against a Tottenham side that are used to playing in this competition now. I don't think either manager will be too upset with a score draw.
Anfield edge may take Liverpool past PSG
This will be a great game to watch. Both teams are on fire, have got unbelievable talent in attack and come into the game unbeaten this season.
We saw at the weekend that Liverpool are in great shape, and what can you say about PSG and that world-class attack?!
With the visitors though, even with that quality and star power, they haven't performed so well away from home. So maybe Liverpool can take advantage of the home atmosphere and take all the points?
I don't see how we won't see goals in this. The striking options both clubs have, the speed and the quality is unbelievable.
For me it is a joy to watch Mbappe play. His confidence, the speed and movement, the way he looks for space and plays for the team. He's so young and he looks like he just wants to enjoy the game and you can see that he feels free on the pitch.
The PSG attack has everything - Mbappe's speed and ability to go past defenders, the technique Neymar has and the goal instinct of Cavani. I enjoy watching PSG purely because you have this striking power. You always expect something good to happen - goals, tricks...something! Of course, Liverpool have one of club football's best attacks, too. The shape of their front three, their ability to improvise, their speed and the way they terrorise the defence. That's why we watch football, to see goals.
You could pick any three attackers from either side and you will have a great attack. You can't choose between them! That's like Ronaldo v Messi, Pele v Maradona - don't compare, just enjoy!
I played a few times at Anfield and in big matches there it could be very intimidating, it was almost like the crowd was on your back. The fans would do anything to put you off balance, which is normal, and it's not good for the visiting team.
But of course Liverpool weren't so good back then and most of the time we just battered them!
United to show their Champions League class
United are the strong favourites to win this but they'd better not underestimate Young Boys or we might see another upset like the 2-1 away loss to FC Midtjylland in the 2015-16 Europa League campaign. Sometimes in football giants get slayed. I don't think they will lose and they're the rightful favourites to win but it is a lesson to learn.
United were not great in last season's competition, but they now have the chance to show their Champions League quality. The first win in the group stage is very important, so I hope they will treat this game seriously and take the three points to build confidence in their European campaign.
City will stroll to a win
City are the second shortest price in the Champion League match odds for the first round of matches and I can't argue with that. It's a straight win for me, 2-0 or 3-0 to City.
Pep Guardiola's men are starting to destroy opponents by dominating possession and calmly finishing off their attacks and it would be a huge upset if Lyon, who are out of form right now, got anything out of this.