Dimitar Berbatov: Ridiculous to write off Ole for losing one game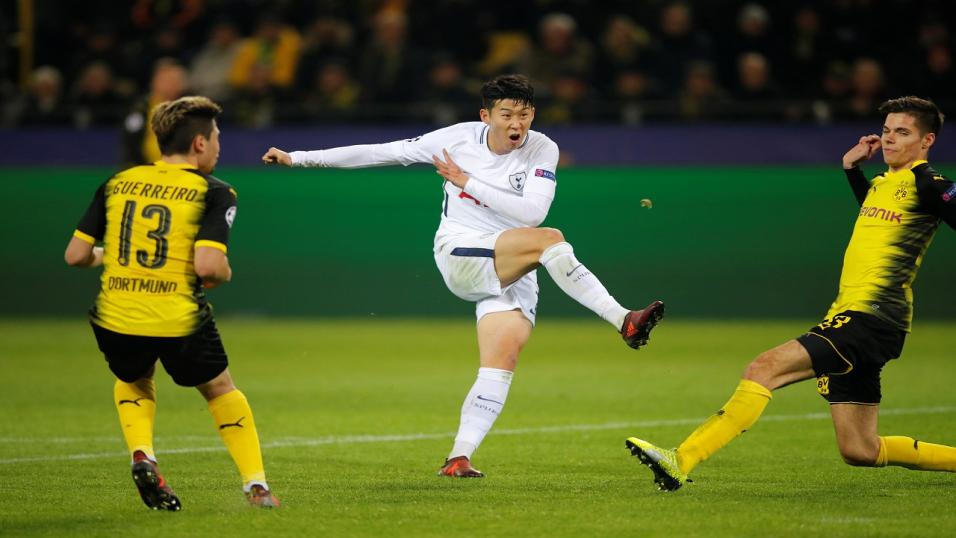 Son Heung-min is a candidate for Player of the Year, says Dimitar
Betfair Ambassador Dimitar Berbatov reflects on differing fortunes for Spurs and Manchester United in the Champions League this week and looks ahead to the huge FA Cup clash between Chelsea and United...
"He has got them into the top four - something no-one thought was possible this season - but they lose one game to a team full of superstars and people start talking sh*t again."
Criticism of Solsjkaer wide of the mark
Paris Saint-Germain are a great team and deserved to win on the night but I didn't think United were that bad and some of the comments about Ole Gunnar Solskjaer 'being found out' were ridiculous.
He has got them into the top four - something no-one thought was possible this season - but they lose one game to a team full of superstars and people start talking sh*t again.
It's the way of the world these days but everyone who understands football knows what a good job Ole has done. The big difference on Tuesday was the first goal - even the best and most creative teams have to rely on set pieces sometimes - which gave PSG the confidence to play, and control the game.
The injuries to Jesse Lingard and Anthony Martial obviously played a major role as United lost their pace and directness up front. It's often hard for subs to integrate themselves into these type of games quickly, and PSG made it as hard as possible for Alexis Sanchez and Juan Mata to settle.
United could do with a Veratti
Marco Veratti was very impressive in the centre of the park for PSG. What I like about him is that his first thought is always to go forwards, but if that's not on, he's happy just to keep the ball, controlling the tempo and almost putting the other team to sleep.
The Italian is an unbelievable talent; he reminds me of Xavi and Iniesta in many ways. He'd be great at United next to Nemanja Matic in midfield, allowing the Serbian to do the dirty work while he controlled the game. Can't see PSG selling though!
FA Cup clash is now massive - for both sides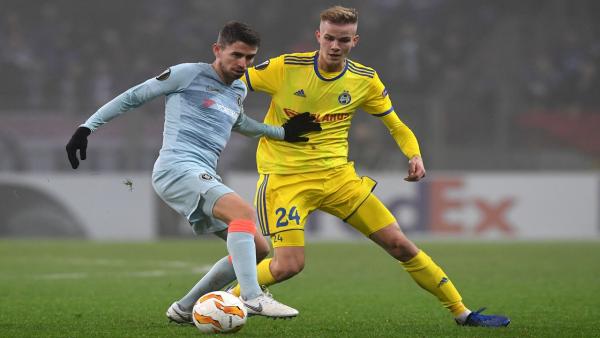 Monday night's game at Stamford Bridge was always the tie of the round, but with United wanting to bounce back from the PSG defeat and Chelsea needing to make amends for successive away thrashings, it's now a big game for both sides.
I'm sure United will try and capitalise on any lack of confidence and nervousness in the Chelsea ranks following that 6-0 defeat at Man City, but you can be sure the home side will also be up for it in front of their own fans.
As with any game between big sides, it will probably come down to who makes the fewest mistakes on the night. I think both teams will go for the win, so it should be entertaining.
Maurizio Sarri is obviously under pressure given Chelsea's history of sacking managers but all he can do his start winning games, even if they have to be a few ugly 1-0s. Moving N'Golo Kanté to the centre of midfield is an obvious move - although I do think some of the criticism of Jorginho has been unfair; he seems to be getting the blame for everything!
He is a good player, as proved at Napoli, it's just that sometimes the Premier League can be too much for some players. Having Kanté next to him would probably be a big help.
Tottenham rewarded for their second half bravery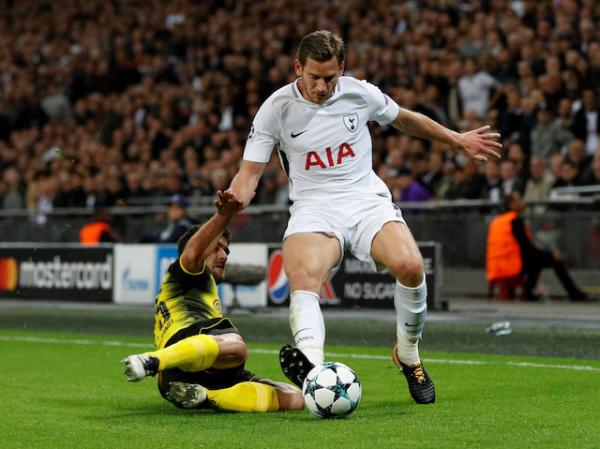 I was at Wembley on Wednesday night and it was a great performance from Spurs, especially in the second half. Borussia Dortmund are an excellent team, leading the Bundesliga, and you could see there was a lot of mutual respect there in the first half, not many risks being taken.
From where I was sitting I could see Mauricio Pochettino screaming at his players to be braver on the ball in that first half, and move forward, but Spurs didn't want to push too hard, too early, and leave spaces in behind.
Dortmund were probably the better side in the first half and created a couple of chances - the save from Hugo Lloris towards the end of the half was huge because if the visitors had scored at that point, it would have been a completely different game.
Spurs were a different team in the second half, helped by scoring so early, playing with more tempo and higher up the pitch. The fact the right-wing back set up the left-wing back for the second goal highlighted their intent - and it showed how being brave can pay off.
Speaking of the left-wing back, Jan Vertonghen was outstanding there - and it's not even his position! He's really technically gifted and quick witted, always reading the game well, and getting interceptions in. He's 31 now but he was running all over the pitch at Wembley on Wednesday, he looked like he was 20. A real man of the match performance.
Son is a Player of the Year contender
Another outstanding performer on Wednesday night was Son Heung-min, who has been a revelation this season. He has settled straight back in since returning from the Asia Cup - but that's not been a surprise to me. When you love what you do in an environment you enjoy, it's easy to slide back in.
He's a great player with lots of ability and I knew he'd score against Dortmund. In fact, I told him he would before the game!
The South Korean will be right up there when the discussions start on Player of the Year (he's currently 20/1 - in from 33/1 last week) and deservedly so.
Spurs fans were euphoric on Wednesday, but what I would say is let's not get carried away. There is still a second leg to play and a job to be done. If Dortmund were to score an early goal, it could be a tough evening, but the players will prepare properly I'm sure.
The Tottenham players are getting a well deserved break now ahead of a very tough run of fixtures - including facing Chelsea, Arsenal and the second leg of this game within a week. But with Harry Kane and Dele Alli potentially returning, my old team are looking in good shape to tackle the run.

Win £100,000 by picking six correct scores!
Get involved with our free-to-play Football Jackpots this weekend for your chance to win £100,000. Here are Dimitar's predictions to hopefully point you in the right direction...
Aston Villa 2-2 West Brom
AFC Wimbledon 0-1 Millwall
Atalanta 1-1 Milan
Bristol City 1-1 Wolves
Swansea 1-0 Brentford
Chelsea 1-2 Man Utd
Discover the latest articles
Read past articles