Dimitar Berbatov: Zidane and Bale would be fantastic additions to the Premier League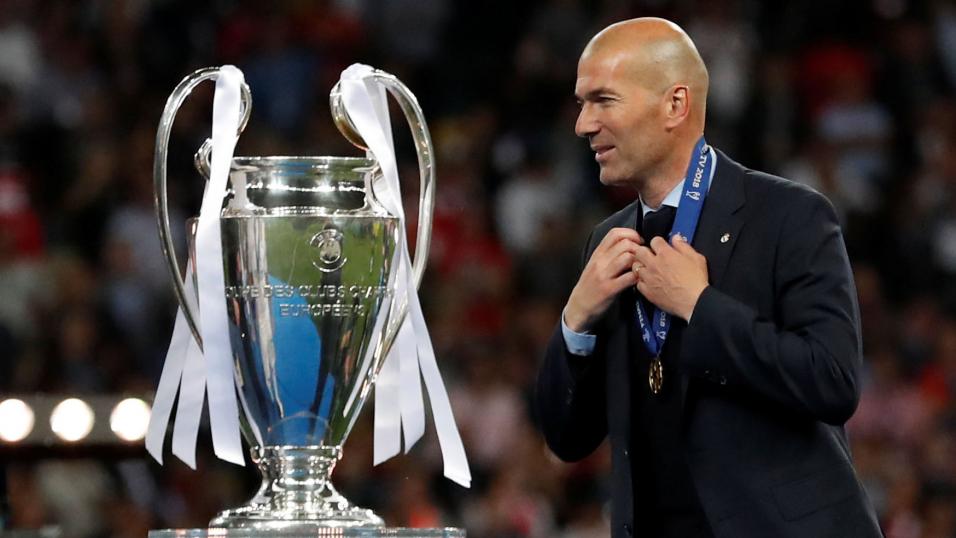 Zinedine Zidane would gain instant respect from Chelsea players, says Dimitar
Betfair Ambassador Dimitar Berbatov delivers his verdict on Zinedine Zidane potentially replacing Maurizio Sarri as Chelsea boss and a possible Premier League return for Gareth Bale...
"The Carabao Cup final against Manchester City is absolutely huge for Chelsea now - lose it and you can easily see Sarri getting the sack. But win it and the manager will see it as vindication of his methods."
Win or bust for Sarri?
After another disappointing defeat for Chelsea, on Monday in the FA Cup, it looks like Maurizio Sarri is on borrowed time at Stamford Bridge. It's just not happening for the Blues at the moment.
Credit to Manchester United who played well on the night and were clinical on the break, but Chelsea were pretty poor. Something is going on that is affecting the team.
The Carabao Cup final against Manchester City is absolutely huge for Chelsea now - lose it and you can easily see Sarri getting the sack. But win it and the manager will see it as vindication of his methods, that are receiving so much criticism.
Sarri has said he sees football differently to many people, and doesn't want purely defensive players in the middle of the park, hence N'Golo Kante not being the deepest player. He is very much sticking to his beliefs and principles, and in some ways you have to admire that.
You can see why the Chelsea fans are getting frustrated - there was a lot of discontent on Monday night - but Sarri is a very experienced manager and he is not stupid. Perhaps he just wants to prove that he will succeed doing it his own way, even if there is a bit of pain along the route.
Can't expect Hazard to do it on his own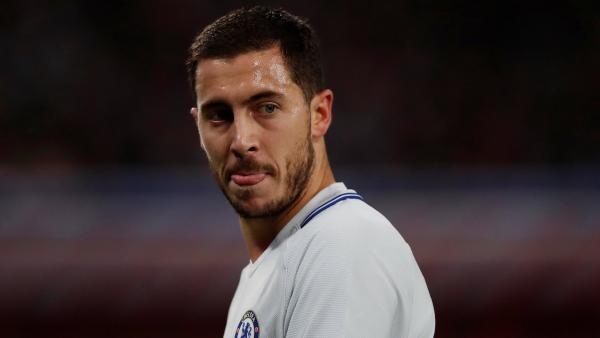 After losing 6-0 at the Etihad, Chelsea will need to be respectful of City's attacking power at Wembley. Will Sarri adopt a more defensive approach? Judging by what we have seen so far, possibly not but they will need to be less predictable.
They have lots of good players but sometimes the approach appears to be 'give it to Eden Hazard and see what he can do'. The Belgian is a superstar, but they need to come up with something different - try and cause a bit of chaos in the City penalty area, as Schalke did in the Champions League.
I see it being a tight game - if Chelsea lose 6-0 again, Sarri will be sacked on the pitch! - and, much like many of these big games, it could come down to whoever makes the fewest mistakes.
I won the League Cup three times with Spurs and United and it is an important trophy - it matters to players. I'm sure both City and Chelsea will name their strongest possible teams and it will be an interesting game to watch.
Zidane would gain instant respect of players
Zinedine Zidane has been heavily linked with the Chelsea job this week and while I don't know how true the rumours are, he would be a fantastic addition to the Premier League.
The Chelsea dressing room is a powerful one, but when you have someone like Zidane - one of the greatest players ever, not to mention a three-time Champions League winner as a manager - then you have a head-start, automatically getting the respect of players.
If Zidane tells you to jump, you say 'how fu**ing high boss?'
If the Chelsea job did become available, there would be plenty of top managers interested, but Zidane most definitely has the credentials and he would bring some star quality to the Premier League.
Underappreciated Bale would be welcomed with open arms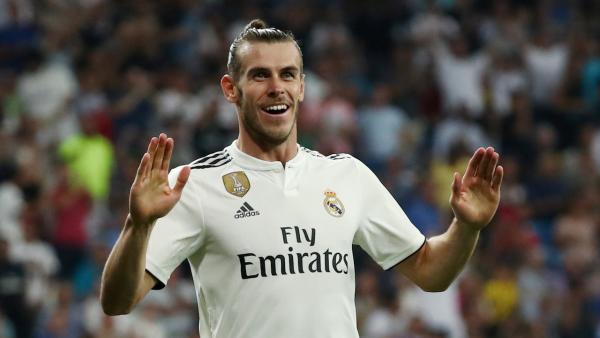 Another rumour doing the rounds this week has been a Premier League return for Gareth Bale (ed: backed in from 33/1 to 7/2 to sign for Spurs) and that would be great for everyone here.
Bale seems to get the blame for everything that goes wrong at Real Madrid, which is unfair. If you look at his stats - 12 goals in 30 appearances this season - he is still performing, but he is the whipping boy for some reason.
And, as a player, if you don't feel appreciated, then you have to move on. Where would he go? It's a question of money first of course - I'm not sure Spurs can afford over £100m on a player - but Bale is a world-class talent who could play for anyone and it would be great to see him back.
In-form United can halt Liverpool's title charge
The other big game this weekend sees Manchester United hosting Liverpool on Sunday and I'm expecting a tight game, as these clashes usually are.
With United in such confident mood and Paul Pogba at the peak of his powers, I think they can edge it and blow the title race wide open.
Liverpool had a tough game against Bayern Munich during the week and with United buzzing after the Chelsea win, I just think Ole Gunnar Solsjkaer's men will have a bit too much on the day.
This would be good news for Spurs, who are still in title contention in my opinion, and welcome Harry Kane back to the fold against Burnley this week. To have Kane back early is a huge boost for Tottenham ahead of a massive week of fixtures, with Chelsea, Arsenal and Borussia Dortmund all to come in a matter of days.
Win £100k by picking six correct scores!
Get involved with our free-to-play Football Jackpots this weekend for your chance to win £100,000. Here are Dimitar's predictions to hopefully point you in the right direction...
Bournemouth 1-2 Wolves
Newcastle 2-0 Huddersfield
Stoke 2-2 Aston Villa
Leicester 2-1 Crystal Palace
Man Utd 1-0 Liverpool
Chelsea 0-2 Man City
Discover the latest articles
Read past articles