Dimitar Berbatov: Spurs can draw with Ajax but still make Champions League final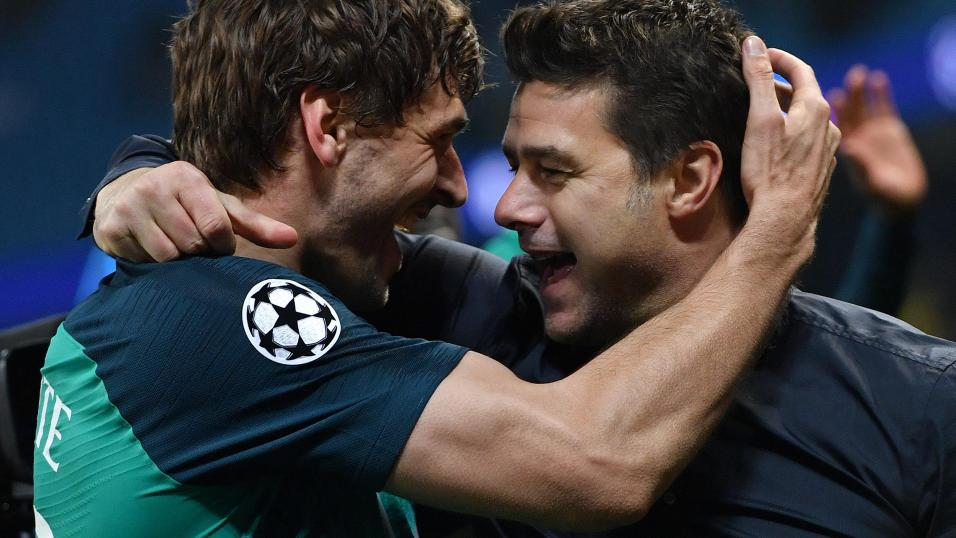 Can Mauricio Pochettino and Fernando Llorente plot a way into the Champions League final?
Dimitar Berbatov believes his former club may be held to a draw in their Champions League semi-final on Tuesday night but that would not stop them from making the final
"Spurs' mindset will be to win, but they need to be smart against a very good opponent, and ultimately, I think it will end in a draw in some way."
Sissoko would be a major miss for Spurs
In an ideal world Spurs would never go into such an important game without Harry Kane, Son Heung-Min and probably Moussa Sissoko, too. Those guys are huge for the team but what Tottenham have shown this season is that they are capable of getting results even when missing some of their best players.

Considering what Mauricio Pochettino has been doing all season with the squad he has - which is not the biggest as we all know - I think he will come up with a solution for his team.
A one-goal advantage from the first leg would be great for Spurs - Ajax have been so good this tournament, winning at Juventus and Real Madrid, that they fully deserve to be here at this stage - and any positive result would be a win for Tottenham. Ajax will know who is missing from the Spurs side and try to take advantage of it and that's a dilemma for Pochettino and his approach to the game.
Everybody knows how good Son has been in the past month and we all know how good Kane is but for me Sissoko would be a miss of similar importance. He is the midfield engine, like a train when he starts running with the ball, his energy and ability to burst through the midfield lines is what Spurs need from time to time. And don't forget his commitment to defending, too. He really is a major miss for Spurs.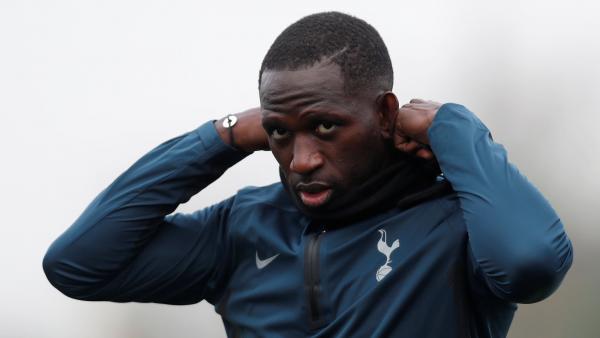 And upfront, let's not underestimate Fernando Llorente and Lucas Moura. They have both proven their ability to score important goals and will be confident of performing well and seizing their chance.
Spurs' mindset will be to win, but they need to be smart against a very good opponent, and ultimately, I think it will end in a draw in some way.
That would keep Spurs alive in the tie and I wouldn't rule them out of getting the result they need in Amsterdam. Good players are good players wherever they play, and won't be affected by the arena, crowd, pitch and so on. As long as Tottenham bring an intelligent approach to Tuesday night's match then they can progress and with Son back for the second leg they will be hopeful of scoring an away goal or two. Two-legged ties can be like a game of chess!
Whatever happens, players want to come to Spurs now
When the transfer window opens there will be a whole bunch of players desperate to sign for Spurs. They will see the new stadium, the training ground and even if the club doesn't make the Champions League final they have made a major statement on and off the pitch this season. The club's reputation has never been better!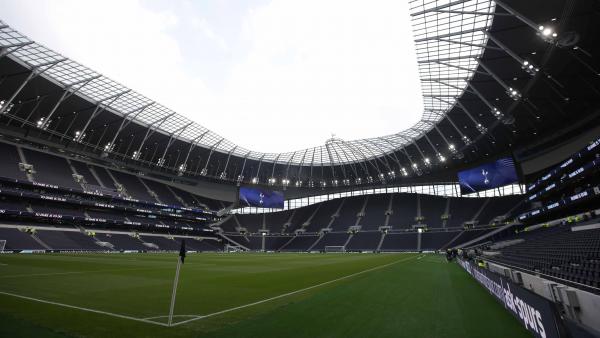 Believe me, players want to come to a club like that.
Should Spurs have signed players in the last two transfer windows? Well, it is what it is, and they have come this far with what they have. What they have done this really shows the quality of the manager and of course you cannot predict the injuries that come your way.
A crazy top four battle
Tottenham lost their unbeaten home record this weekend and many will say they were distracted by tomorrow night's game when they lined up against West Ham on Saturday lunchtime. Well, I'm sorry but that excuse doesn't work for me.
When you are fighting on so many fronts you simply have to stay fully concentrated on each fixture, and you need to know how to approach each one.
The luckiest thing here is that the other big clubs - Arsenal, Manchester United, Chelsea - are all going through a f**ked-up phase. They're all losing points right now, it's crazy.
But it's a credit to the Premier League that these so-called smaller clubs are so competitive and fighting to the end of the season. It makes the game in England especially unpredictable and all the more interesting. I want to see that more often in this great game.
If Spurs want to get that big club mentality they have to break this inconsistency now, and start to churn out the 1-0 victories. That's what champions do, look at City's win at Burnley for the evidence.
United must close out season with a pair of wins
On paper, my old club Manchester United should break their poor run with victories in the final two fixtures of the season - Huddersfield away and Cardiff at home - but it's painful to admit that I'm not sure what's going to happen.
The best case scenario is that United win those games and others above them lose. I wish them that because a top four finish would save the season in some way. In that sense it's in their hands to at least end the season with a pair of good wins, and if they can do that then they will at least have given themselves a chance of Champions League football next season.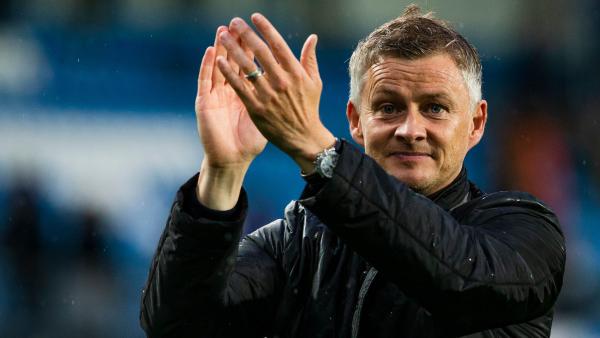 Solskjaer will stay but he needs new signings
There have been rumours about Ole Gunnar Solskjaer not surviving into next season as Man Utd manager. I don't think the club will sack him, and I'd be very surprised if the club is even thinking about sacking him. That would look so bad on the club. The message that would send out across the football world would be disastrous. It would look as though United do not know what they're doing.
The club will be preparing for next season now. Who are they going to let go and who will they bring in, those are the two most important questions.
For me they need to strengthen in defensive areas - a centreback who can carry the ball out from the back, a rightback as Ashley Young is not getting any younger and some competition for his spot would be beneficial, and a Fernandinho/Busquets figure in the midfield, too.
One area I do love is the attack - it's young and has so much talent. I want to see Marcus Rashford, Romelu Lukaku, Anthony Martial all grow and improve together.
Pogba too good for United to let go
One player people always talk about is Paul Pogba and the transfer rumours seem to swirl around him all season long. I hope that he will stay, because I like him as a player and as a person. I know that he is capable of much, much more and I know he wants to show that in every game and sometimes it doesn't work. That happens to every player though - it definitely happened to me.
Sometimes people criticise too much and it can get personal and not constructive at all. In the end, when that happens, it can push a player out. And when you have a club like Real Madrid, coached by a Frenchman, then I can see why Pogba might be asking questions.
But the worst thing for United would be to let Pogba go and see him flourish at Real Madrid.
I know Ole and I spoke with him at Carrington last week. Ole used to coach the second team at United when Pogba was there and I know that the current United manager will be trying to do everything he can to bring the best out of Pogba.
Pogs brings the quality, the final pass, that can make United dangerous. It is his brilliance in that part of the pitch that may work against him - Pogba is the one in the opponents' half trying the high risk passes and when they don't come off he attracts the criticism. That sort of Busquets figure would give him the freedom to roam.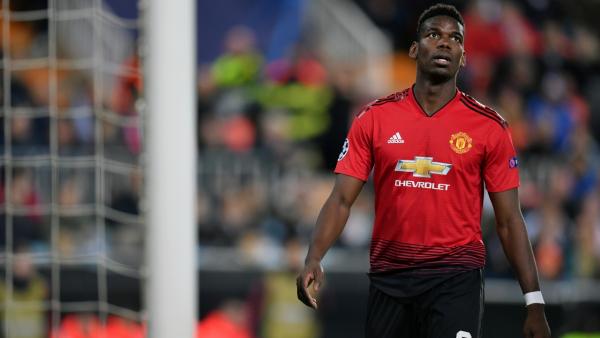 Eriksen can still stay
Another midfielder attracting transfer rumours is Christian Eriksen.

We all know how great he is with the final pass and that powerful shot, but he is quick, and people do not often realise that. Most of the time he does not use that because of his phenomenal positioning in between the lines which means he does not need to sprint that much and it's that skill that often creates his opportunities to shoot from distance.
How much might he go for? Who knows. If Real or United come for Christian then it is going to start questions in his head and if he does decide to go then we can be sure that Daniel Levy will extract maximum value from the Dane's sale. The Spurs chairman is a great businessman who knows exactly how to get the best possible deal.
But maybe Eriksen will look around and say 'I have everything here now, the club is moving in the right direction, why not stay?'
And, of course, he might be choosing to stay with the side that has just won the 2018-19 Champions League!

Discover the latest articles
Read past articles