Dimitar Berbatov Exclusive: I want to manage Manchester United one day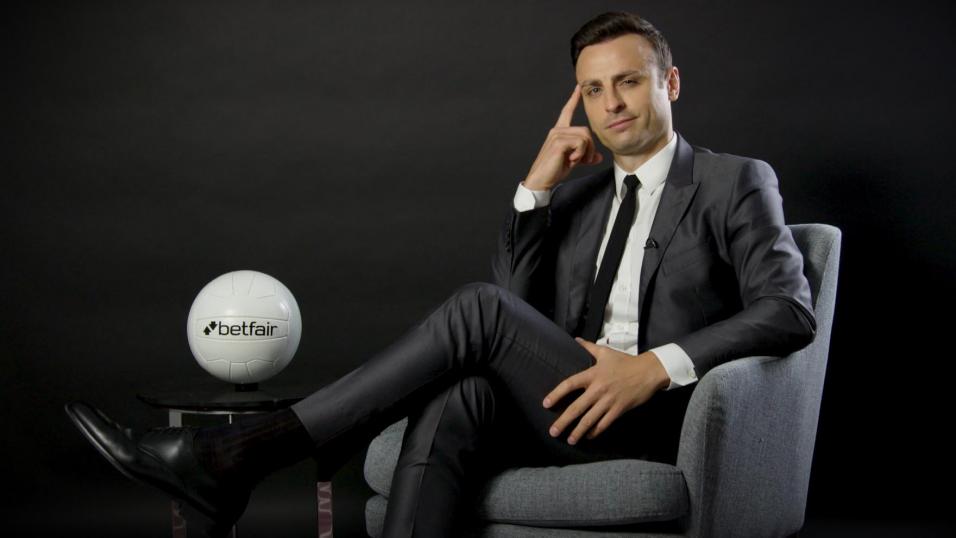 Dimitar Berbatov would certainly look the part on the Old Trafford sideline
It's been another drama-fuelled week at Old Trafford with another change of manager and Dimitar Berbatov reveals he would like to lead the club in the future...
"I am doing my badges now and my ambitions are high. I have been part of the biggest club in the world so I know how people get ambitious when they've been part of something big, so some day why wouldn't I see myself in the Old Trafford dugout?"
One day I'd like to manage United
It's been another big week for Manchester United with Jose Mourinho fired and an ex-player now in charge at Old Trafford.
For me personally, it's going to be very interesting watching his progress.
Like me, he is an ex-football player for a big club and he has got the break that he needed. I am curious because I have been part of Manchester United, and some day I want to be a manager. I'll need that break too at some point.
There are only a few 'chosen ones' who start off at big clubs - Pep Guardiola and Zinedine Zidane both had lesser roles at Barcelona and Real Madrid before taking the reins to great success - but Ole has earned this opportunity through his good work in Norway with Molde and coaching at United.
Who knows, one day it might be me in charge at Old Trafford.

I am doing my badges now and my ambitions are high. I have been part of the biggest club in the world so I know how people get ambitious when they've been part of something big, so some day why wouldn't I see myself in the Old Trafford dugout?
I dreamed when I was a kid that I would play for one of the world's biggest teams and it did happen. Impossible is nothing!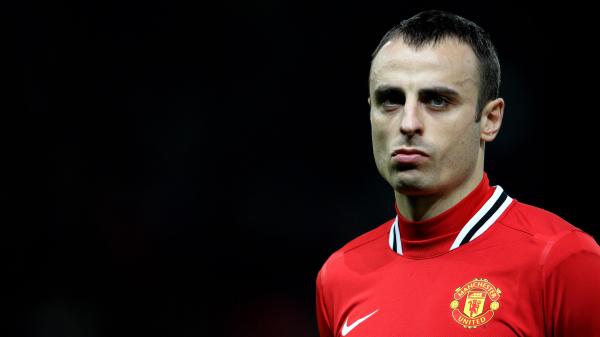 My heart is in the Premier League
I'd like to start my managerial career in England. My heart is in the Premier League. I can honestly say that when you've played there your heart stays there even if you are physically elsewhere. This is my main goal but you never know you may need to start somewhere small and work your way up.
As I said, my ambition is big - I am doing my badges, visiting clubs to see how they work, updating my knowledge constantly. When the time is right the moment will show itself.
Ole is a class act and I wish him luck
We can all agree that Manchester United are not in the position where they are supposed to be. I'm sure Mourinho knew that and in the end the inevitable happened - in football it's always the coach who gets the blame.
And it was probably coming, we could all see that. Everybody was hoping it would get better with time and the team would find their rhythm, but it was not meant to be.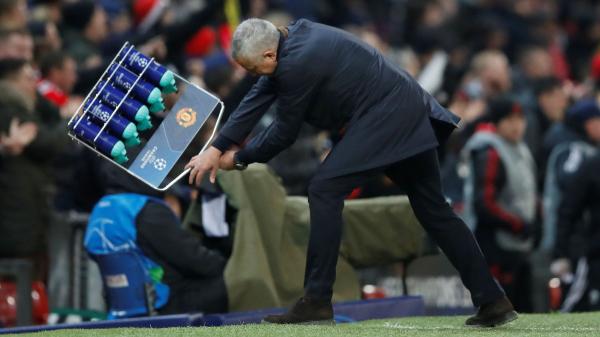 It's not good for a club when a manager is sacked as there is so much change for everyone to deal with. The new man in charge has his own philosophy, new ideas, new things to teach. And that is why United have moved for a man who knows the club well, and who the fans know and love.
This is a chance Ole has been waiting for, and I wish him all the best. This is the break he needs and it's up to him to catch it.
I had a brief time working with Ole when he was a coach in my first season at Old Trafford. We worked together on finishing skills after training sessions, and he would show us his way of adding to our repertoire. They were good sessions because he explained calmly his thinking and had plenty to show.
Back then he was a coach for the forwards, but now he needs to do everything else. He is the manager.
Top four the goal but improvement can come in other ways
For United a top-four finish under Solskjaer is going to be very difficult - though not impossible! - and if he achieves it he will surely get to manage the club beyond this season. Catching up with Chelsea (the current fourth place team) would be phenomenal and would show the board that they have a guy who can transform the team and harness the talent at Old Trafford.
And they can do it because it's still United we are talking about. The new manager can come in and shake things up a bit, and I'm sure the players will be keen to show their worth. Everyone will want to play for Ole and show how good they are.
But even if he doesn't get Champions League qualification he can still be a success based on what they show on and off the pitch.
It's good for Ole that he has Mike Phelan and Michael Carrick alongside him as that offers continuity for the players.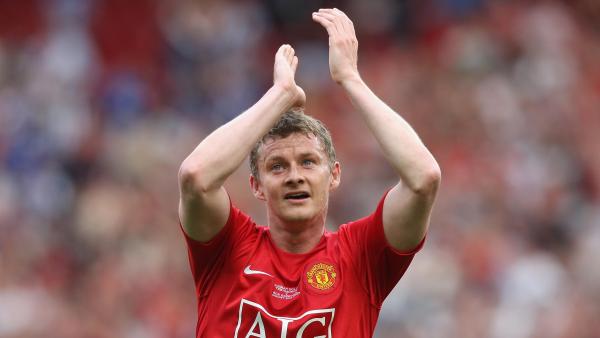 Cardiff the start point of the Solskjaer era
It all begins with Cardiff on Saturday evening - it's so funny how his first game is at the only club he has managed over here, almost like it's a sign! It's a great game for him to start his new adventure. He'll get an amazing welcome from the United fans that's for sure. I obviously want to see United get off to a winning start but Cardiff are a tough team to beat at home and won't roll over for Ole.
Solskjaer has the United job until the end of the season but it's not the Norwegian who heads the betting for United manager on the first day of next season, that position is held by Mauricio Pochettino.
I've said it before but I would like Pochettino to stay at Spurs. The club needs this coach, they beat Arsenal to make a cup semi-final, they are into the last 16 of the Champions League - things are getting better and better for Spurs and the manager is the key to all of that.
But at the same time I get the temptation. When a club like United knocks on your door and says they want you, what do you do then? It's very tempting and you do start thinking about it, trust me.
I switched from White Hart Lane to Old Trafford and it's the same for a manager as a player. You ask yourself 'Am I going to miss my chance? Am I going to pass on my big break?'
But if you look around realistically at the moment, it's a funny situation as Spurs are 13 points clear of United in the table and in a better position than their rivals up north.
For me, I want Solskjaer to stay at United and Pochettino to stay at Spurs. Both guys are young and in a good place right now.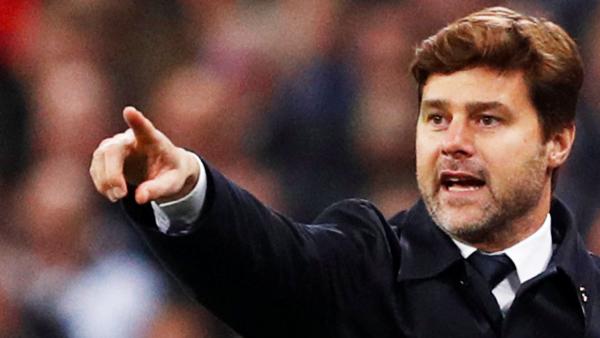 Spurs so close to silverware
Talking Spurs, that was a tremendous performance to knock Arsenal out of the cup on Wednesday night and now they will face Chelsea in the semi-final.
They may be more used to winning silverware at Stamford Bridge but there's no way you can say that Chelsea are favourites to go through in this one. The table tells us that both teams are very closely matched, and Tottenham are not winning all these games through luck. They play good football, score great goals and we are talking about them in the same breath as the big teams in European football right now.
A final against Manchester City would be hard but Spurs would obviously have a chance in a one-off fixture.
Whether that means Pochettino would want to stay on into next season and attempt to win more trophies or if he would feel that he has achieved a goal with the club I don't know. Human nature is impossible to predict!

Win £100,000 by picking six correct scores!
Get involved with our free-to-play Football Jackpots this weekend for your chance to win £100,000. Here are Dimitar's predictions to hopefully point you in the right direction...
Newcastle 1-0 Fulham
West Ham 2-1 Watford
huddersfield 1-1 Southampton
Cardiff 1-2 Manchester United
Aston Villa 2-1 Leeds
Everton 1-2 Spurs
Discover the latest articles
Read past articles