Dimitar Berbatov: Getting rid of Solskjaer now would be a mistake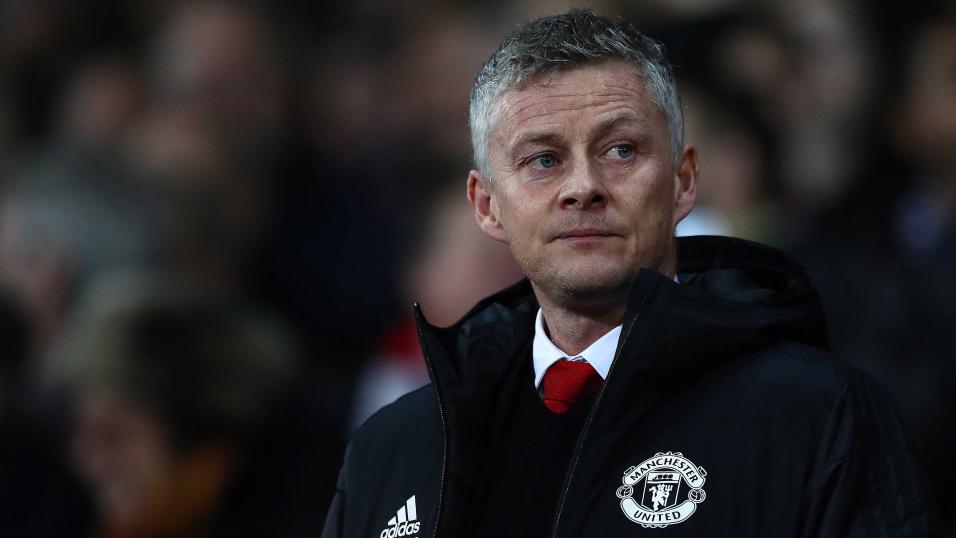 Solskjaer needs time, according to Berbatov
Betfair Ambassador Dimitar Berbatov says the United board should give Ole Gunnar Solskjaer time to turn results around and discusses Mauricio Pochettino's future at Tottenham...
"I sincerely hope Solskjaer can turn things around. I love him as a human, a football player and I want him to succeed as a coach. He is at the club where he is a legend and he has great staff and people around him."
The pressure on Ole Gunnar Solskjaer is there and the truth is it's a difficult situation. When you lose matches people want you out and when you win nobody says anything. For me United still need to give Solskjaer time, it's not possible for the coach to go every time there are a few bad results, the next one will come in and it will be the same, it's a vicious circle and you cannot escape that. So, they need to give him more time, the games and the standards haven't been there recently but I'm sure they are working hard on the training pitch.
I sincerely hope that he can turn things around. I love him as a human, a football player and I want him to succeed as a coach. He is at the club where he is a legend, the club have given him a chance and he has great staff and people around him. It is a matter of time, let's not forget Sir Alex Ferguson won the league in his sixth season so it's a long process and it's not as easy as people think. You don't just go on the training ground and give the balls out and do exercise. There is a lot that a manager has to deal with.
To get rid of him now would be a mistake. Of course, the coach depends on the results of the team, so he is actually depending on his players and he needs the results, everybody knows that. This is Manchester United and they need to win, it doesn't matter which competition.
It would be a mistake if they try to replace him now but at the same time the manager depends on the results of the team. So from now until the end of next month, if Manchester United continue to lose and draw, it is going to be difficult to advocate and say they are working positively to turn things around. In that situation, what do you do?
Manchester United need to regain their fear factor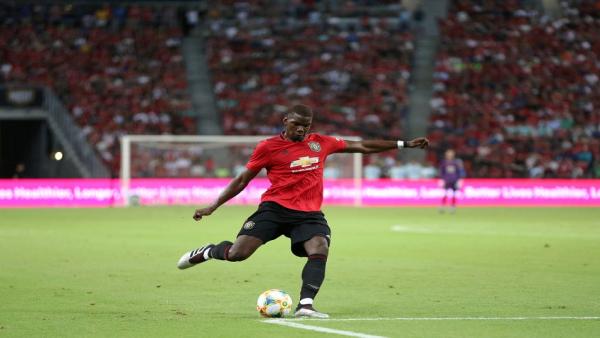 At the moment teams aren't scared of United. Can you blame them? Teams are seeing the results that United are getting and where they have been finishing in the last couple of years and they believe they have a chance to get the win and the three points against them.
On Wednesday evening, I watched Rochdale play it out from the back at Old Trafford, showing how they didn't care that they were playing against United, they were so confident even though they made a couple of mistakes it didn't matter. United need to get back to when teams used to come to Old Trafford and s**t themselves in the tunnel and hopefully they can put that fear back into the teams soon.
Players must get used to the pressure
I think everybody at the club, the players and the fans are disappointed with the performances on the pitch. It is obvious the standards that Manchester United are known for are not there at the moment. You can see it by the results and the way the games are going, how the football is played. The pressure has always been there and some of us deal with it a bit differently but sometimes this can transfer to the pitch and you can hide from the ball or you are there but not there. It's like you run on the pitch but you are actually doing nothing. This can happen, you need to find a way out of this otherwise it will get deeper and deeper and it's difficult to get out of that situation.
There is a good mix of experience and youth in the team, looking at the match against Rochdale there were a lot of young players in the team. When you are at a young age and you haven't quite been used to the stress at that level and you don't know how to handle it, maybe it can get a bit heavy from time to time. But if you are young and carefree you can just play freely. Ultimately, there is a lot of talent in the team and no one can say otherwise, hopefully they can find the Manchester United way as well as their way because everyone is different.
United's game against Arsenal will be their biggest test in the league so far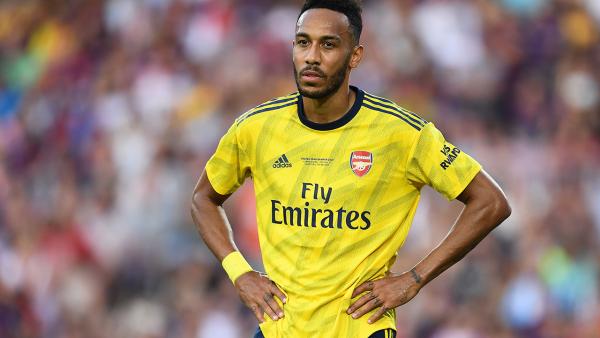 I am worried about the front players of Arsenal, especially Aubameyang - he is phenomenal. I like Pepe as well, he is so unorthodox, he's really fast, he can go one-on-one and challenge defenders. On this part of the pitch Arsenal are so dangerous, they can kill you with their speed so United need to be careful of that and don't lose any space to them.
The Arsenal defence isn't in the best shape of their lives so the United strikers have a good chance to hurt them as well. Both teams have big strengths and weaknesses, they will both be looking to exploit each other. United will have some advantage of playing at Old Trafford, but when there results haven't been going for you, you know the fans will be a little impatient, you can think too much about it, make mistakes and it becomes a difficult situation.
Sometimes when I have watched them I have noticed that United are have been too soft against the opposition, they need to be tough in their challenges, show them who's in charge and let them know that this is f*****g Old Trafford.
League Cup is great for young, exciting players
Having won this trophy I am a fan of the competition, it is a great chance for teams to bring through young talent. Mason Greenwood had another impressive game for Manchester United and Rochdale's Luke Matheson scored a fantastic goal, the youngster is 16-years old, he's probably not had sex yet and he's scored a goal at Old Trafford. I was really impressed with his performance, he had a great game. This is the big positive for this competition, every team gives players chances.
Every trophy gives you confidence and I don't think anything needs to change with the League Cup despite the recent debates. It is also great for the smaller teams to come up against the bigger teams.
One day Pochettino will leave Spurs but I hope it isn't now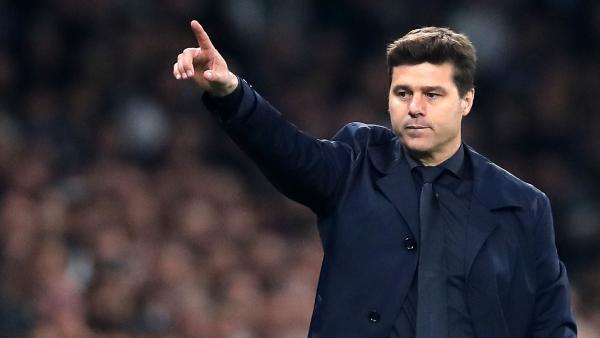 After a few bad results and post-match interviews there has been a lot of talk about Mauricio Pochettino's position. I hope that he hasn't had enough at Spurs, he has been there for almost six years, he's one of the longest serving managers in the Premier League. I know that sometimes when you lose games negative things can creep into your mind, you start to question yourself and if you can still motivate your players.
Why would you want him to go? For me he is in the right place with the right team, he knows what to do and of course it is his decision if he doesn't want to stay.
The constant rumours about the Real Madrid job are confusing for the people involved. In those situations when you read these things you start to question yourself. Am I in the right place? Do I need to move now? Is it time for change? It doesn't affect anyone in a positive way. Everyone should put this thinking aside and let Pochettino focus on his work as Tottenham manager. A time will come when he says goodbye, but I hope it isn't going to be just now.
Spurs need confidence
There's no excuse for the loss midweek against Colchester and Spurs should have won that game. They must fight for every cup to give them confidence that they can win something. When you lose like that questions fly around but hopefully these will be put to bed after the next match.
Every team goes through good and bad times but consistency is the major problem for Spurs and I want to see them winning on a regular basis even if it is those 1-0 matches that they need to build their confidence.
Spurs are one of those teams that can go and lose to Colchester and beat a top European Side the following week. However, their next Champions League match against Bayern Munich will be a tough test. They have an absolute Terminator in Robert Lewandowski, he can score for fun, his record is unbelievable and he is a major threat for them. I played in Germany for five years and I know how they prepare, how they train, it is all about concentration and discipline which is what you need if you want to be a top player and a top team.
The Betfair Trader's view - Al Thompson
Bournemouth v West Ham (Back Bet)
There is an unexpected top six clash at Dean Court on Saturday, where Bournemouth welcome West Ham. On the road the Hammers are unbeaten in their last five starts, however, they don't have a good record recently against Bournemouth; they are winless in their last five league outings against them.
Both sides are obviously going well so far, the home side recording back-to-back 3-1 wins over Everton and Southampton. It's a popular scoreline for Eddie Howe's side as their last four games have finished this way, but they are yet to keep a clean sheet this season. The Hammers are also enjoying a good spell, it was a very comfortable 2-0 win over Manchester United last time out and that extended their unbeaten sequence to five matches, scoring at least twice in three of their last four starts.
There is very little to split these two, West Ham have been drawing at Half Time in four of their last five away games and the Cherries have an identical record, drawing four of their last five at the break at Dean Court.
I think that trend may well continue, and I will be backing the Draw at Half Time at anything around 2.56/4
Everton v Manchester City (Lay Bet)
Manchester City responded to their loss against Norwich with an 8-0 demolition of Watford last week and on Saturday I think they will win again against an Everton side who suffered their own shock defeat, losing 2-0 at home to Sheffield United. The pressure is starting to mount on Marco Silva and with the Champions calling he could be in for another tough weekend.
The Citizens have scored at least twice in seven of their last eight away games and are ridiculously averaging four goals per game this campaign. However, if Man City do have a small Achilles heel, it may be in conceding before half time. Four of the five away goals they have conceded have come in the opening half and interestingly the Toffees seem to enjoy this period, scored five times so far this season, four of which have been before the break.
Everton will be embarrassed by last week's result and I expect a response, the home side have managed to find the back of the net in eight of City's last 10 visit's to Goodison Park and the away side have never won here (in that period) by a margin of more than two goals. There may have been a slight overreaction to City's dominance and Everton's disappointment last week and as a result I think Manchester City -1.5 & -2.0 on the Asian Handicap at 2.26/5 could be one to take on.

Read past articles