Dimitar Berbatov: Something wasn't right at Arsenal - Emery had to go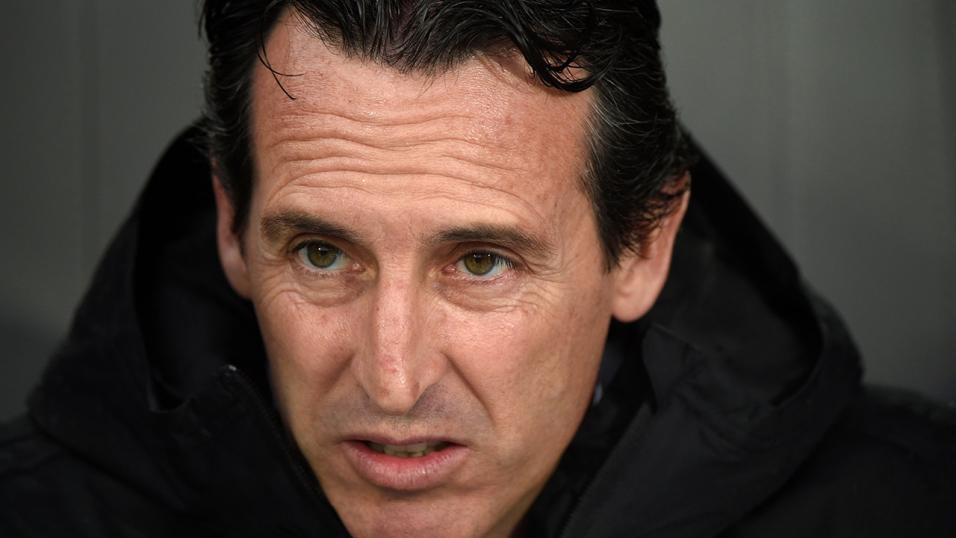 Gone in 18 months - Unai Emery
Betfair Ambassador Dimitar Berbatov reflects on Unai Emery's departure and Freddie Ljungberg's chances of replacing him, hails Marcus Rashford's progress and assesses Jose Mourinho's start at Spurs...
"The only thing that counts for Ljungberg is how well he does in the job and that means he has to get results and turn things around."
From a professional point of view, you want your rival to be strong because ultimately you want to be stronger than them and that rivalry makes you push yourselves. Spurs and Arsenal need each other.
You can never be happy about someone getting sacked but things weren't going well for Unai Emery and Arsenal. They have great players, especially up front where I am a big admirer of Pierre-Emerick and Alexander Lacazette. But something wasn't right there and you cannot sack 25 players.
Emery has to take the blame because he hasn't delivered what he was brought in to do. He has only been there for a short wile in the grand scheme of things, normally they get more time but in the situation of Arsenal, the fans have been very disappointed and vocal about things, and rightly so.
Freddie Ljungberg is taking over as interim manager, he is a legend of the club and it is always good to give a chance to someone who has been there, loves the club and most importantly knows the club. However, this isn't enough, the manager has to know what he is doing, what the game plan and strategy will be and his staff need to know what they want from the team.
Ljundgberg will have a lot of credit there because he is a legend of the club, but these days fans get impatient, and you can see that with Ole Gunnar Solskjaer at Manchester United where some fans have been quick to criticise him.
Arsenal need someone who knows the team and how to get a reaction from them as soon as possible because in the end the only thing that counts for Ljungberg is how well he does in the job and that means he has to get results and turn things around.
Criticism of young United side has to be constructive
To some extent, you can be critical about Manchester United's defeat on Thursday evening against Astana, but you have to be constructive about the game and how they approached it. That way they can learn from it, you can not be too harsh because the players are so young, they are still learning and finding their place in the game. They are learning about what they are strong at, where they are weak and trying to fit in and show how good they can be. Sometimes this can have a negative effect, you want to show too much of yourself and it backfires.
The effort was there in United's performance, but the result was bad. Ole will have given them a few words after the game and will have told them what they need to do from here on but ultimately this will be a result that will soon be forgotten. Maybe there could have been a few more senior players in the side because at the moment United are not in a position where they want to be, so a win could have boosted confidence.
Rashford is United's main man
It is great to see Marcus Rashford putting in top class performances and scoring goals and I hope that this will continue for a long time. He's only 22 but it feels like he has been playing for 100 years, he's still so young and he has so much more time to come in his career to score even more goals.
I hope that he continues to work on that last crucial step before you shoot. That is what makes a great striker, that last decision when you are facing down the goalkeeper you need to know where to put the ball, how much power or finesse is required and this is a small aspect of the game that is so important.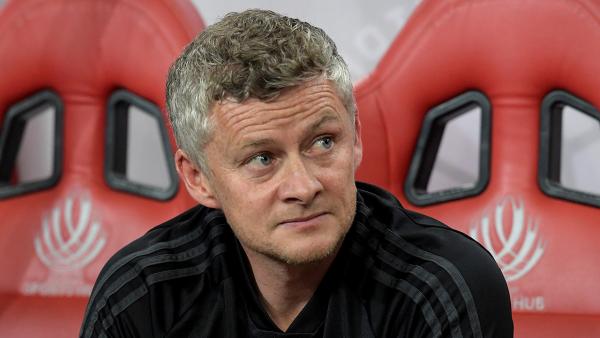 He is still so young and no doubt he will be on the radar of a few other clubs, but I see him as a typical born and bred Manchester United player, someone who can carry the torch for academy players coming through at Untied, to show that it can be done. He is the prime example and he can still go further, maybe one day he can be the captain. I can see him staying at United for a very long time and it honestly wouldn't surprise me if he is a one-club man. I always wanted to be like that but it was never possible for me.
Mourinho has made a positive start but it's still 'typical Spurs'
So far it has been a perfect start for Mourinho with two wins from two but it is still typical Spurs. Against West Ham they were winning 3-0 and in the last 10 minutes they let in two goals and they were shaking at the finish, typical Spurs.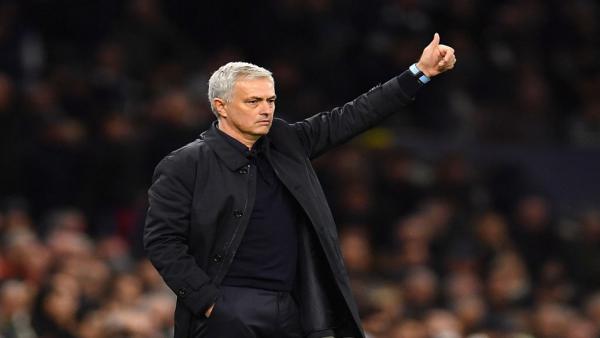 In the Champions League they were 2-0 down and chasing the game, how many times do they chase the game? I was watching it and thinking: "For f**k's sake guys, is this intentional, do you want to have more drama in the games?" Of course, they show great character but I said this all the time, they need consistency. When they play well, they score goals but they relax and towards the end of matches they easily concede or they start really slow and are chasing. Why make your life difficult, they need to start on the front foot and play until the 95th minute.
We can not underestimate the move from Mourinho, taking off Dier and putting Eriksen on. It's not good for the player but I'm sure it was explained to him that it was purely for tactical reasons and nothing else. It was a great move and in the end it helped them win the game.
The Betfair's Trader's Best Bets - Alan Thompson
Back Both Teams to Score in Liverpool v Brighton @ [2.1]
Back 3-1 to Liverpool @ [12.5]
Saturday, 15:00

Liverpool have averaged roughly three goals per game since they last dropped points at home - against Leicester in January - scoring at least two goals in each match.
They face a Brighton side who lost by two-goals margins to Manchester United and Leicester in their last two games, so something similar looks to be on the cards here.
With Liverpool failing to keep a clean sheet in their last 11 though I can see Brighton, buoyed by Graham Potter getting a well deserved contract extension, notching at least one.

Both teams to score is trading around [2.1] and I think that is a very fair price, so that is where 90% of the stake is going, but I am also going to have a small investment on Liverpool to win 3-1 at around [12.5]

Lay Under 2.5 Goals in Burnley v Crystal Palace
Saturday, 15:00

Burnley have only failed to score in one of their last seven home games (Liverpool 0-3) and only two of those produced a result that was under 2.5 goals.
Similarly, Palace haven't been shy in front of goal on their travels, scoring twice in three of their last five on the road with only one of those games finishing with under 2.5 goals.
It was therefore a bit of a surprise for me to see the unders for this game trading as short as [1.71]

The Eagles may have only picked up a point in their last five games but they have faced the top four teams and Arsenal in that sequence so Roy Hodgson's men may well fancy their chances of getting an overdue win here.
As for Burnley, they are currently seventh in the table and only the top three have won more home games than the Clarets so Sean Dyche's side will be confident after back-to-back 3-0 wins.

I will be laying Under 2.5 goals at [1.71] before kick off for half a point and then place another lay for the other half with a 'keep bet' at [1.51] to be matched in play.
**
For more on laying and trading, head over to our series of How-To Guides