Dimitar Berbatov: Amsterdam heroics show us that Spurs cannot be written off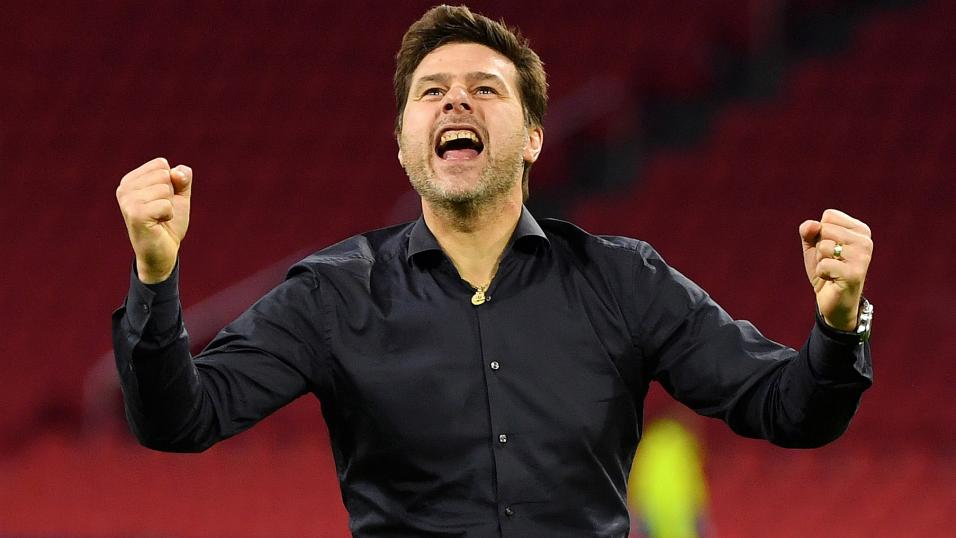 Mauricio Pochettino celebrates the semi-final win, can he go one better and do it in the final?
It's been an incredible week for Tottenham in an incredible week of football which shows us that anything can happen in this great game, as Dimitar Berbatov tells us
"So it's Liverpool in an all Premier League final for Spurs. The early odds make my old club the outsiders but anyone writing them off is a fool! Just look at what football has shown us this week already. It's been an incredible few days."
You can't write Spurs off
At 2-0 down last night, like most people I had given up hope. That's normal, Ajax had played the better football and were 3-0 ahead on aggregate. I thought it could have got ugly - 5-0 or something like that.
And yet, only the night before, football had shown us that you can never write any team off.
What happened next in Amsterdam was just unbelievable. Spurs' energy, belief and will to win was incredible. I don't know where it came from and it looked like it surprised Ajax, who tired after an hour in the face of the Spurs onslaught.
So, in the space of just 45 minutes I went from being convinced it was over to almost being angry with myself for doubting that it was possible!
Ajax had the chance to put the game to sleep of course, hitting a post and Hugo Lloris had to make a few good saves, but you'd expect them to carve out a few good chances. Call it destiny, call it luck - call it whatever you like! - but you cannot take away the effort that Spurs put in to win the game.
So it's Liverpool in an all Premier League final for Spurs. The early odds make my old club the outsiders but anyone writing them off is a fool! Just look at what football has shown us this week already. It's been an incredible few days.
Moura the man
I'm so pleased for Lucas Moura, whose three goals fired Spurs into the final. The Brazilian is not a regular starter in the Spurs team and it's just a massive credit to him and the club that he can come in and out of the XI and yet still perform to this level.
To keep yourself motivated, to keep the passion and the will to show and improve is a credit to him and the manager. Mauricio Pochettino has kept Moura engaged and ready to perform and, wow!, did it pay off last night!
It was a beautiful hat-trick but I particularly liked that second goal. I was out of my seat when the initial chance fell to Fernando Llorente and I thought it had gone when the keeper saved the effort. Again, his desire showed through as he pounced on the ball, but the quick feet were incredible and the precise finish - which went through the defender's legs - was beautiful.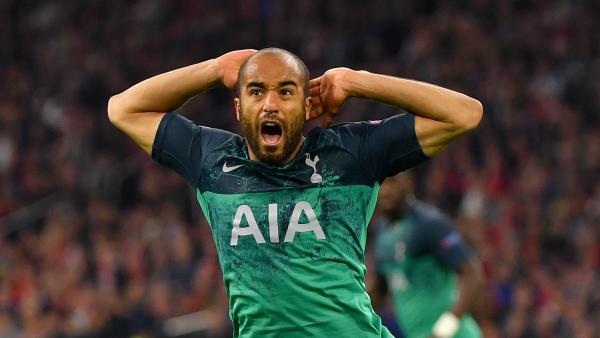 Look at 2011-12 for a final day rollercoaster ride
Like everyone else I really can't see anything other than a pair of wins for Manchester City and Liverpool on the final weekend - which would mean the title ending up with City - but if football has taught us anything in the last few weeks it is to expect the unexpected!
Rewind to 2011-12 and everybody thought City would destroy QPR and yet look at the rollercoaster ride they went on before eventually winning that match.
I don't think it'll be easy for either side. City go to Brighton, who are safe but should still be competitive. Sometimes, even when the season is effectively over, a team plays for its dignity, its ego. Brighton aren't going to just roll over and let City score five or something, come on!
It'll be nerve-wracking. Players and managers will know what's going on in the other games, because the fans always know and it transmits to the guys on the pitch. But coming from a human point-of-view, negative thoughts can creep in and the pressure can tell.
The most important thing for the players is to stay concentrated and focused on your game for the whole 90 minutes.
What's for sure is that both teams have played title-winning football this season and both deserve to lift the trophy. Liverpool will probably come up short, but their self-belief is incredible right now and I think they sense there might be a twist in the title race still.
Top two set the pace, can anyone keep up next season?
Liverpool and City have raised the bar ever higher in the Premier League this season and it's up to the other teams to catch them.
Of the chasing pack, Spurs are getting there. They've shown that by reaching the Champions League final, which is a brilliant achievement.
The other giants need to step up because they don't want to be left behind. All of them will want to upgrade and build for the future.
Those four managers need to take the Premier League table, point to the huge gap to Liverpool and City and use that as motivation.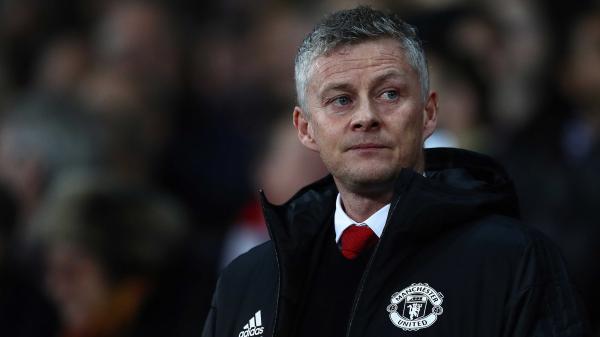 Bale to United and what about a Berbatov return?
The transfer rumours are already going and Gareth Bale has been heavily linked with a move to Old Trafford.
I like him a lot and for me he is getting too much criticism which is not fair. He has scored lots of goals, and important goals, too. He is an unbelievable player and if he can't find that appreciation in Madrid then come back to England where the fans know him and he is used to the football that is played.
The only question is where to go, who wants to pay the fee and wage, but the big teams are not suffering from money problems so I'm sure a solution could be found!
I'm curious to see which players come to United and while we can speculate Ole is in charge and hopefully the new recruits will be the right player for the team, not just to please the fans.
After Rio Ferdinand last week, Darren Fletcher is the latest name linked with the Director of Football role but why not Dimitar Berbatov? I have the degree in Sports Management (as well as coaching badges) for starters.
This is an important position, you are the link between the manager and the team and directors. United have to find someone who can do this the right way.
I know about the job, how it is performed and it's on my mind but you need to be ready for this. You can't expect to be given this role purely because you are an ex-player and United will make a mistake if they recruit solely on that basis.
Discover the latest articles
Read past articles