US Senate 2018: Backing No Majority offers numerous routes to profit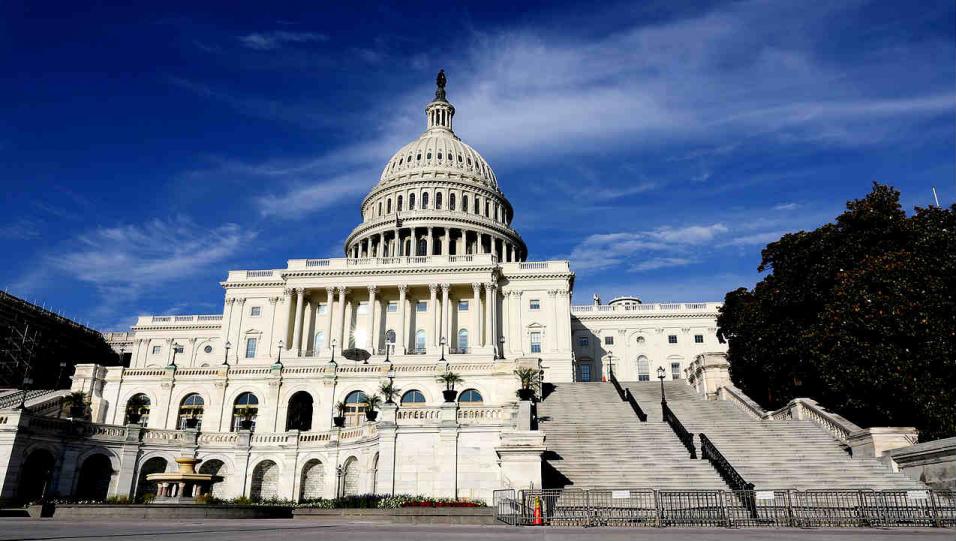 Control of Congress is on a knife-edge
There's still everything to play for as we enter the final stretch of the US mid-term elections. Republicans are favoured for the Senate but Paul Krishnamurty is backing them to lose their majority...
"If these current Fivethirtyeight projections materialise, Democrats will gain one seat, reducing the Republicans to 50 and the No Majority bet would be landed."
As the furore surrounding Brett Kavanaugh's putative elevation to the Supreme Court dominates the headlines and narrative, the outcome of November's mid-term elections remains unpredictable. Few are confidently predicting how the politics of this will play out, and those doubts are feeding into the markets.
Democrats slip back for House majority
From a low of 1.42/5, Democrats have drifted to 1.68/13 to achieve their top target - winning a majority in the House of Representatives. Regular readers will know I've tipped them several times for that, at an average around 1.814/5, in expectation of a 'Blue Wave'. However, I have deliberately swerved betting on the Senate, until now.
The first, essential task when weighing these markets is to understand the rules and maths. In our Senate market, the definition of a 'majority' is having 51 of the 100 seats - as opposed to having more than the other party. The current tallies are Republicans 51, Democrats 47. There are two independent Senators, Bernie Sanders and Angus King.
Therefore, the Republicans simply need to come out level on the night to retain their majority. Given an extremely favourable map, they are strong favourites at 1.491/2 to do so, compared to dismissive odds of 10.09/1 about a Democrat majority.
In my view the third option 'No Majority' is the value bet at 4.216/5, primarily because it covers numerous permutations and will likely offer good trading potential in the closing stages, or on the night, regardless of either party gaining momentum. Here's why.
How the key seats are panning out
Realistically, 12 Senate seats are in-play, of which the Democrats are defending eight. To deny the Republican majority, they need to make one net gain overall. To win their own majority, they need a 100% record in those contests. Fivethirtyeight rate them 10% likely to gain more than three, the same as odds of 10.09/1 imply. However if they finish anything between one and three seats better off, the result will be 'No Majority'.
Here are the individual races that should prove decisive - or at least the nine races rated 'toss-up' by Cook Political Report - and apply the Fivethirtyeight vote share prediction (as current polls involve too many undecideds).
DEMOCRAT DEFENCE
FLORIDA - Dems +1.8%
INDIANA - Dems +5.1%
MISSOURI - Dems +1.8%
NORTH DAKOTA - Reps +3.6%
MONTANA - Dems + 6.4%
REPUBLICAN DEFENCE
ARIZONA - Dems +2.7%
NEVADA - Dems +0.6%
TENNESSEE - Reps +3.3%
TEXAS - Reps +3.9%
As you can see, these are very close races, vulnerable to a late swing and any sort of slight polling error. If these current Fivethirtyeight projections materialise, Democrats will gain one seat, reducing the Republicans to 50 and the No Majority bet would be landed.
US polarization means polls are unlikely to change much
We also must consider the trajectory of these polls and odds over the final month. With the USA so deeply polarized on pretty much every issue, I very much doubt we will see much of a swing. Were these projections to stay the same, No Majority should shorten.
Alternatively, if the Democrats start opening up consistent double-digit leads in the generic ballot or their lead in these state polls increases, it will be easy to cover the position, simply by backing one of their more outlandish targets. For example as explained last month, Beto O'Rourke in Texas appeals as the sort of outside bet where race specifics could yield an upset.
Remember all of these markets will be live in-play, moving fast in response to the real-time results shown online and by all the main TV networks. Having a cover bet - or more pertinently, identifying the right states in which to cover - should be straightforward. I'm confident a bet now at 4.216/5 will be worth more on November 9th.
Bet on US Politics here
Senate Majority
House of Representatives Majority
2020 US President
2020 Democrat Nominee

Follow Paul on Twitter and check out his website, Political Gambler.
Recommended bets
Back 'No Majority' @ 4.216/5
Discover the latest articles
Read past articles