US Politics: Trump ramps up the trade war and China threatens retaliation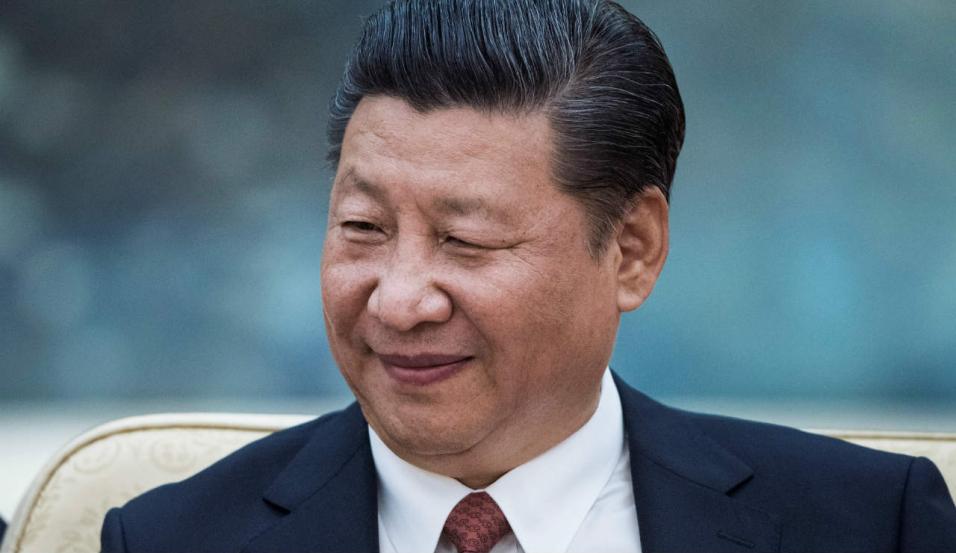 China and the US are once again at loggerheads over trade, as Trump imposes more charges.
President Trump has imposed more tariffs on Chinese imports, causing Beijing to threaten its own retaliatory action. Tradefair bring you the latest from the tumultuous world of US politics...
"Going forward, we can't have a healthy global economy if one of the biggest economies is basically a predator."

- Peter Navarro, Director of the White House Trade Council.
Many are beginning to wonder if Donald Trump knows what a quiet week is. Laying low and working behind the scenes don't seem to be in the former TV personality's arsenal.
You may have thought that the US President had ruffled enough feathers with his wave of increased Chinese tariffs at the start of the year. This was just the first wave and Trump has since imposed even more charges on Beijing, sparking threats of retaliatory action from President Xi Jinping.
A turbulent year for trade
Back in March, when Trump focused his attacks on steel imports, it triggered concerns from the Head of the World Trade Organisation that the action could provoke a recession. China, which is the biggest steel exporter, felt personally attacked by the US's charges and called them a "serious attack" on international trade.
Even before the tariffs were officially implemented, the news of a trade war between two of the world's leading economies caused the markets to slump. However, these fears eventually ceased and by the start of April, most indexes had returned to normal.
Throughout April it became clear that the initial charges from Washington were only the start. Trump imposed additional tariffs on a variety of Chinese products totalling $50 billion, which resulted in Beijing taking retaliatory action to the same value on US products.
The US also alleged that China was guilty of stealing intellectual property. Despite President Xi Jinping's government vehemently denying the charges, Trump vowed to not let it continue.
We are not in a trade war with China, that war was lost many years ago by the foolish, or incompetent, people who represented the U.S. Now we have a Trade Deficit of $500 Billion a year, with Intellectual Property Theft of another $300 Billion. We cannot let this continue!

? Donald J. Trump (@realDonaldTrump) April 4, 2018
Can we talk it out?
The tit-for-tat trade war continued until the pair finally agreed to meet for talks in May this year. Reports emerged from the meeting between US Treasury Secretary Steven Mnuchin, Commerce Secretary Wilbur Ross and Chinese Vice-Premier Liu He that a framework had been agreed to address the trade imbalance.
However, Chinese state media said it would "stand up to US bullying" if necessary.
Global markets, which had been yo-yoing in response to goods targeted by the threats, made a positive return, with the FTSE experiencing a record high at the end of May. However, the US repeated its warnings of imposed tariffs and Beijing, again, retaliated.
So where does this leave things now?
Well, President Trump is still threatening China with import charges, and Beijing has said it will match any cost imposed by enforcing additional tariffs on US products. This time though, investors seem to be altogether nonchalant about the whole thing, despite Beijing warning that another $60 billion worth of US products would be affected.
Hesitation from traders over the most recent news is somewhat understandable. The global markets have shrugged off most of the ups and downs of the geopolitical unsteadiness of Trump's policies and the UK's departure from the EU.
But can the markets continue to shrug off trouble?
His hardline strategy has forced the UK, Canada and other key trading partners to negotiate with Washington, allowing President Trump to feel a victory of some sort. But will the same tactic work with China?
Tariffs have put the U.S. in a very strong bargaining position, with Billions of Dollars, and Jobs, flowing into our Country - and yet cost increases have thus far been almost unnoticeable. If countries will not make fair deals with us, they will be "Tariffed!"

? Donald J. Trump (@realDonaldTrump) September 17, 2018
Looking at the numbers, the US appears to have the stronger hand. China's exports to Washington are more than four times the size of US exports to China. This means if the tit-for-tats actions continue, Beijing should run out of goods to threaten before Trump does.
However, the changes that the US President wants China to make are more dramatic than anything he's asked of the EU or Canada.
Trump essentially wants President Xi Jinping to change the country's economic-development model to rebalance the trade discrepancies the US sees.
"This is the time for China to be held accountable for its non-market behavior, for its cheating," Peter Navarro, the Director of the White House Trade Council, told Fox Business. "Going forward, we can't have a healthy global economy if one of the biggest economies is basically a predator."
However, as China has pointed out, the US used some of the practices it now uses during its industrialisation in the 19th century. What's clear is that Beijing is not going to sacrifice its economic power easily, and China is confident it can withstand any measures Washington places on it.
If Trump's track record is anything to go by, he's unlikely to back down either. So where does that leave global trade? In trouble but not in danger yet. The unpredictability of it all is what will have some investors taking a deep breath.
What is Tradefair?
Tradefair is Betfair's new spread betting service, offering trading on thousands of financial markets such as Gold, EUR/USD, FTSE 100 and Twitter. Whether you think prices are going up or down, Tradefair lets you take a view.

Check out our latest Special Offers

Please note: Our services include products that are traded on margin and carry a risk that you can lose more than your initial deposit. The products may not be suitable for everyone - ensure you fully understand the risks involved.