US Politics: Oprah for President? Six celebrities in contention for 2020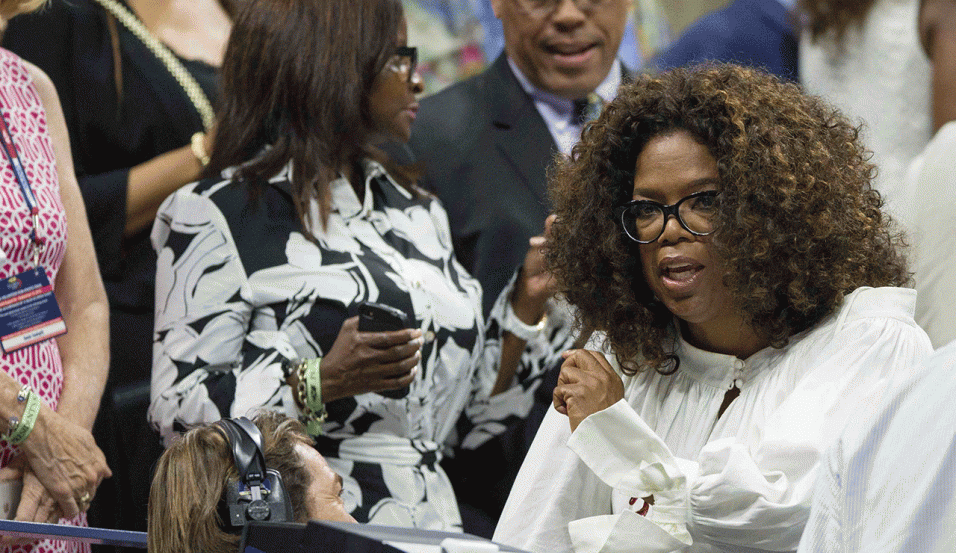 Oprah for POTUS?
Oprah Winfrey is a big mover on Betfair's 2020 election markets and now rated Donald Trump's closest rival. Paul Krishnamurty considers her chance and looks at another five celebrities attracting speculation...
"The reaction to Oprah's speech demonstrates precisely why celebrities increasingly have the edge. She's garnered more media coverage in three days than anyone else among the crowded Democratic Nominee field have managed in a year."
It was inevitable once Donald Trump had changed the game - betting an a US Presidential Election would never be the same again. The fields are no longer merely Republican and Democrat politicians but a wide array of characters from popular culture and business.

At this early stage at least, celebrities are the candidates that bettors seem most interested in backing. With one barnstorming Golden Globes speech, Oprah Winfrey is already rated Trump's closest rival for 2020.
Oprah Winfrey, Latest Odds: 13
The reaction to Oprah's speech demonstrates precisely why celebrities increasingly have the edge. She's garnered more talk in three days than anyone else among the crowded Democratic Nominee field have managed in a year. Trump won the primary by monopolising media coverage and Oprah would likely have the same effect.
Their highly positive reaction suggests prominent Democrat voices are taking this seriously. This is a party still traumatised by defeat and on course for an incredibly divisive primary involving a vast field - exactly what plunged their opponents into turmoil. They have no clear leader or even front-runner. To many, Oprah would be the panacea. A unifying figure who connects with parts of the electorate nobody else could reach and, while also a billionaire celebrity, the antithesis of Trump.
It's a safe bet that big Democrat donors and strategists have been sketching out plans since her Golden Globes speech. There will be many voices trying to persuade her and betting interest will persist until she categorically declares no intention to run. I can't see her Next President odds getting much bigger than the current 13.012/1 in the short-term given the inevitable speculation. Oprah v Trump is beyond the wildest dreams of media executives.
A less safe bet is that she actually runs. While Winfrey is naturally flattered by the attention and bound to consider it, she has previously said never. Running for president is a gruelling experience, demanding total commitment. The primaries alone are a marathon. Politics inevitably involves taking sides and alienating people. Every word you've ever uttered in public will be pored over. Would somebody of her elevated status want to risk the brand built over a lifetime?
Mark Zuckerberg, Latest Odds: 36
The Facebook founder's political ambitions have long been a subject of speculation and why not? When you've achieved what Zuckerberg has at 33, future ambitions are bound to be set very high. He's obviously got plenty to offer in public life and will be a prominent figure for decades. Whether he's ready for a political career, let alone win the presidency, at such a young age is another matter. Plus Facebook's role in the weaponisation of fake news in recent elections is a short-term setback.
Dwayne Johnson, Latest Odds: 46
'The Rock' has been prominent in our 2020 market ever since announcing his candidacy, with Tom Hanks as his running mate, as a joke on Saturday Night Live. The wrestler and actor was matched down to 16.0 before drifting in recent weeks, perhaps overshadowed by the Oprah surge. Johnson has since confirmed a serious interest in running, though has recently said 2024 was more realistic. He was previously registered as a Republican, although it's not clear what route he would take.
Ivanka Trump, Latest Odds: 100
According to Michael Woolf's 'Fire and Fury', the First Daughter has a pact with her husband, in which she gets first crack at the presidency. Ivanka clearly has political ambitions and nobody is better placed to gain influence. Were her father to opt out of a second term term, say due to ill health, her odds could crash. Her principal hurdle, however, is pretty significant. As numerous accounts imply, she and Jared are regarded by Trumpists as New York Democrats. She's in the wrong party.
Just saw @Oprah's empowering & inspiring speech at last night's #GoldenGlobes. Let's all come together, women & men, & say #TIMESUP! #United https://t.co/vpxUBJnCl7

? Ivanka Trump (@IvankaTrump) January 9, 2018
Mark Cuban, Latest Odds: 120
This billionaire investor, star of 'Shark Tank' and owner of the Dallas Mavericks is the opponent of Trump's nightmares. Cuban has slated him for years about business failures, lack of ethics and suitability for the job. His own credentials are strong - smart, good on TV, articulate about business and politics. In October, Cuban said there was a 40% chance he'd run, rising to 50 if his wife permits, probably as a Republican. Therein lies his problem. Though a fiscal conservative, he is centrist or liberal on social matters - a disqualifier in recent GOP contests.
Kanye West, Latest Odds: 350
It isn't just lack of experience Trump's win also proved that a gargantuan ego need not count against you. Perhaps, therefore, we shouldn't mock the idea of Kanye for president. The rapper announced his intention to run in 2020 a couple of years ago at the 2015 MTV awards but also admitted he was high before coming on stage. After meeting President-Elect Trump following the election, West tweeted '24', so we may have to wait a little longer for this privilege.

Follow Paul on Twitter and check out his website, Political Gambler.
Discover the latest articles