New Hampshire Primary: How and why the first primary could shape the Presidential race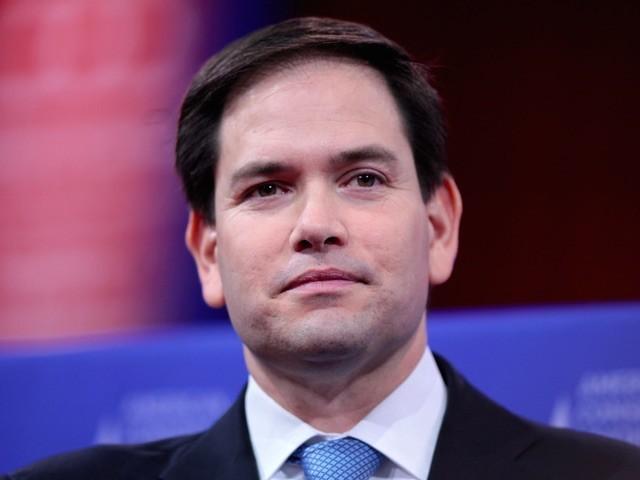 Marco Rubio's presidential bid could hinge on New Hampshire
With less than a month until the nomination process begins, Paul Krishnamurty explains the significance of the first primary in New Hampshire and looks at how these pivotal races are shaping up...

"Were current national favourite Rubio to win here, many would assume the nomination was his for the taking, and those other four establishment rivals' races to be run."

At the beginning of every US Presidential Election year, there is one pressing task - predict the New Hampshire Primary!
Why? Not because it is the first contest of the nomination schedule - that honour goes to the Iowa Caucus , one week earlier on February 1st. Nor because this state contributes lots of delegates - less than 1% of the final count is up for grabs.
Not even because it is a particularly reliable indicator of the eventual nominees - in 1984, 1992, 1996, 2000 and 2008, one of the two winning candidates failed to go on and secure their party's nomination.
Rather the importance of New Hampshire is all about perceived electability and that most precious electoral asset - momentum.
The crucial difference with Iowa is who votes and the process. A caucus vote is restricted to party members and involves a complex, localised process with each small precinct awarding delegates. Voting is time consuming, involving a strong degree of commitment and therefore slanted towards more motivated types.
Primary types differ slightly from state to state but are broadly open to the wider public, in this case so long as they are not affiliated to a rival party on polling day. So rather than committed activists, voters better reflect the wider electorate. New Hampshire is a key swing state in any General Election and contains a high percentage of independent voters, making it a useful test of electability.
That is the theory at least, but the current betting actually contrasts the national picture. While Hillary Clinton is regarded near-certain to be the Democratic Nominee at odds of 1.121/8, equating to an 89% chance, Bernie Sanders is odds-on favourite to win the New Hampshire Primary at 1.75/7 (59%).
This contrast can be explained by the fact Sanders represents neighbouring Vermont - a similarly disproportionately white state - and because he's throwing the proverbial kitchen sink at this race. Nevertheless, the momentum a win would bring could yet make the Democrat race more interesting and give odds-on money-buyers a scare.
The Republican primary is dominated by Donald Trump at odds of 2.1 (48%). This despite the controversial billionaire being rated only third best in the overall Republican Nominee market and his chief rival in Iowa, Ted Cruz, rated 80% likely to beat him in the opener.
Trump's case is less clear-cut than Sanders - principally because his longstanding poll lead in NH owes much to a split opposition. This state has long been the target of the so-called 'establishment' candidates, with Marco Rubio, Chris Christie, Jeb Bush, John Kasich and Carly Fiorina sharing 51% in the latest PPP poll.
Should any of those begin to consolidate this 'mainstream' vote over the next month, they could rival Trump, even assuming his voters turn out (many doubt they will). Were current national favourite Rubio to win here, many would assume the nomination was his for the taking, and those other four establishment rivals' races to be run.
Even finishing clear second to Trump would be a big boost for the race going forward, attracting a wall of cash. In this respect, Christie is looking increasingly like a contender. The New Jersey Governor has bet the farm on NH and is making good headway while offering a clear contrast between his experience and young senators like Rubio and Cruz.
However, given the total failure of the GOP establishment to control this race so far - Trump and Cruz are considered to be 'insurgents', toxic to the party hierarchy - perhaps we should not assume business as usual in NH.
Just as Trump's resilience has surprised so many, Cruz may yet prove to have greater nationwide appeal than initially assumed by the money men and pundits that first threw their weight behind Bush, then Rubio.
A new poll for California - a liberal state with 172 delegates that doesn't vote until June and is therefore not being seriously targeted yet - puts Cruz in the lead on 25%. If he's cutting through there, then perhaps the Texas Senator can win in other non-Southern states where his ultra-conservative brand has been deemed a losing strategy.
Cruz is currently rated only fourth best in NH at odds of 6.611/2. Yet in the RCP polling average there, he's in third, only 2.3% behind Rubio. If the market is right and Cruz wins Iowa a week earlier, it would not be the shock of the century to see him follow up in NH and assume a dominant position for the longer race. Likewise, any establishment candidate that finishes behind him can forget it.

Follow me on Twitter @paulmotty and at www.politicalgambler.com

***

For the latest on the US Election and all of our other politics markets, check out the new, improved Betfair Predicts, which forecasts outcomes based on the very latest Exchange data...
Discover the latest articles