US Politics: Bombshell revelations pose an ever greater threat to Trump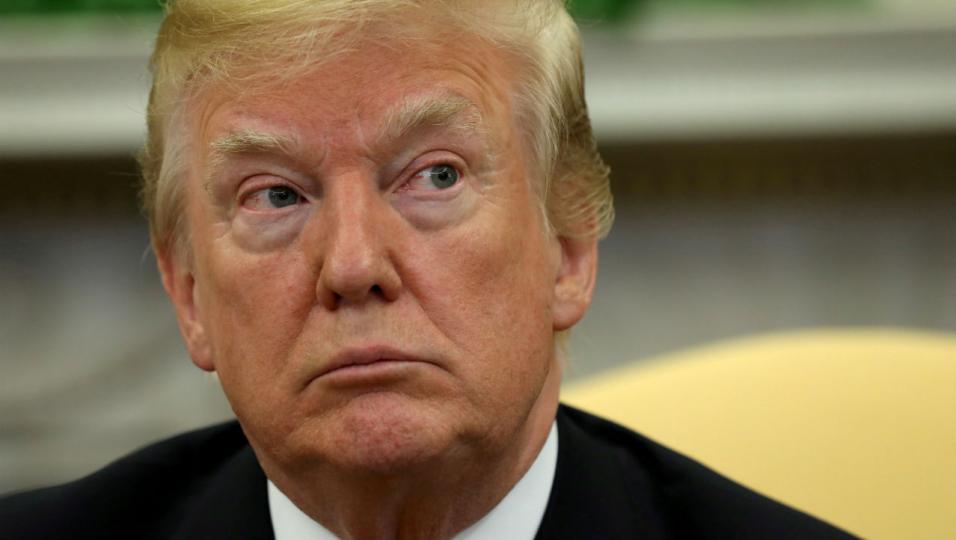 It is all downhill from here for Trump
The threats to Donald Trump's presidency - from the courts, Congress and Robert Mueller - are intensifying. Paul Krishnamurty examines whether impeachment is becoming inevitable...
"Now we have arguably the biggest bombshell yet. Maria Butina has reportedly reached a plea deal... There is even speculation of a 'spy swap' with Russia. Could a President really survive such humiliation?"
Once again, Betfair markets are moving against Donald Trump as the fallout from various legal troubles escalates. Impeachment by the House of Representatives is back down to even money - equivalent to a 50% chance - while his odds to survive a full term have drifted to 1.51/2 (67%). There is money for a 2019 exit, into 4.77/2 (22%).
Manafort, Cohen revelations compound the pressure
As ever it is hard to keep up. Friday provided a news cycle for the ages, as court filings related to the criminal convictions of his former campaign manager Paul Manafort and fixer Michael Cohen were released. In the latter case, the President - aka Individual One - is found to have directed Cohen's crimes when paying off Stormy Daniels and Karen MacDougall.
We learnt in some detail how Cohen has co-operated extensively with Mueller's investigation into collusion between Russia and the Trump campaign. and that White House activities after taking office are under investigation. The Special Prosecutor confirmed the infamous Trump Tower meeting coincided with a sustained Kremlin effort to influence the election.
Likewise, the heavily redacted Manafort evidence appears to lay out collusion with suspected Russian intelligence officer Konstantin Kilimnik. Earlier last week, further collusion evidence emerged via the co-operation agreement of Michael Flynn. Trump's initial National Security Advisor - who pleaded guilty to lying to the FBI and not registering as an agent of the Turkish government - co-operated substantially.

At the current count, 16 different members of Team Trump met with Russians. Critically, a wealth of evidence is working its way through the courts (only some of which is in the public domain) so sacking Mueller wouldn't end the legal jeopardy.
Butina plea deal could prove the biggest spike yet
Now we have arguably the biggest bombshell yet. Maria Butina- the gun rights activist and alleged Russian spy discussed earlier this year - has reportedly reached a plea deal.
It has been widely predicted that, when those court filings emerge, they will expose a deep-rooted Russian intelligence operation aimed at subverting US politics, implicating several Republicans and the NRA in money laundering to finance the Trump campaign. Check this video from 2015 where Butina asks candidate Trump a question about dropping Russian sanctions for the first time.
There is even speculation of a 'spy swap' with Russia. Could a President really survive such humiliation? It might even eclipse his impending torture in Congress.
Congress and the courts to torment Trump in 2019
There is still a question mark over impeachment. The Democrats don't need that to expose him. Immediately upon assuming control of House Committees, they will relentlessly use subpoena power to investigate everything from Russia to Trump's tax returns.
It is possible that Democrats prefer that route rather than the risky, time-consuming, probably unsuccessful and potentially damaging process of impeachment. They remember Republicans taking a hit after impeaching Bill Clinton.
Equally they may prefer to let Trump be ruined by the courts. Many legal experts have long predicted that state prosecutors in New York presented a greater threat than Mueller. Among a myriad of investigations involving either Trump or business associates, the NY Attorney General is suing the Trump Foundation.
There is an ongoing, complex legal argument regarding whether Mueller can't indict a sitting President but there is nothing to stop state authorities pursuing his business and his children who run them. Again, Democrats may be tempted to watch all this play out and monitor the prospect of Republican switchers, rather than rush to impeach.

Nevertheless my instinct remains that events - evidence, charges, how Trump reacts, public opinion - will make it inevitable. His dismal ratings will sink further. Some Republicans will begin to speak out, with an eye on the future. An extraordinary trial in the Senate will await and Trump will come under serious pressure to resign.
2020 odds understate Trump's numerous hurdles
Whether he is impeached, resigns or not, this will fatally wound Trump's re-election chances. The closer one inspects the mid-term results, the worse it gets. As explained in the aftermath, his path to a second electoral college victory is incredibly thin and made thinner by fast rising turnout among opponents, as the backlash intensifies.
This is why, for all the interesting side market opportunities - I remain adamant that betting on 2020 is the best strategy. As explained previously, backing Trump to win again effectively involves a running accumulator on him clearing several hurdles, offering a golden opportunity to hedge between markets.
Once all of that is calculated - irrespective of his chance in a head-to-head general election - his chance of clearing them all is, by my estimation, way below the 33% implied by the market. I've been laying consistently ever since 2016 and am continuing to do at 3.02/1.
Bet on the Trump Presidency here
Will Trump be impeached by the House of Representatives during his first term?
Will Trump survive a full-term?
What year will Trump leave office?
2020 Republican Nominee
2020 US President
Follow Paul on Twitter and check out his website, Political Gambler.
Recommended bets
Lay Donald Trump to win the 2020 Election @ 3.02/1
Discover the latest articles
Read past articles