Donald Trump Impeachment Betting: Is the end in sight as TV hearings begin?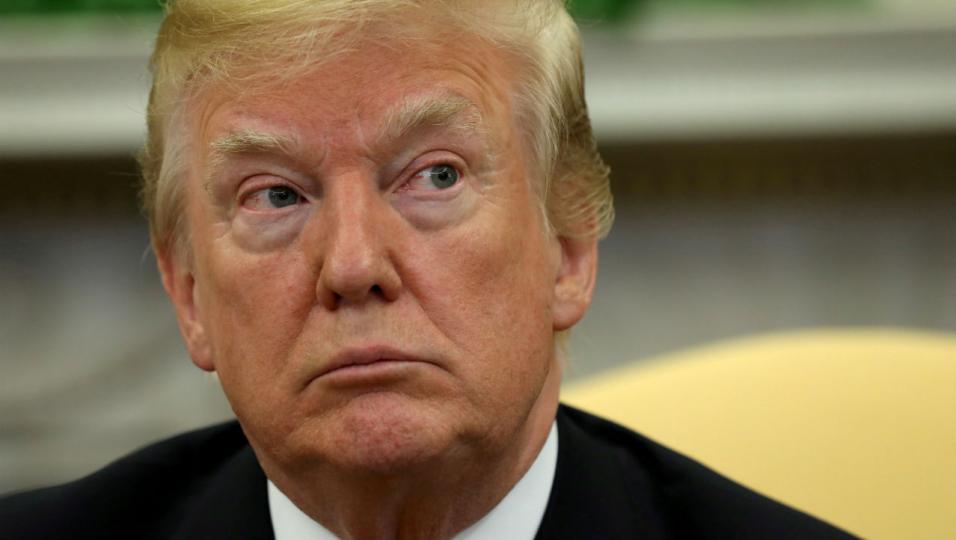 The testimony against Trump is sure to be devastating
As televised impeachment hearings begin, Paul Krishnamurty expects Donald Trump's fading re-election hopes will sink to new lows and could yet force him from office...
"Former Ambassador Yovanovitch's testimony is the must-see session. She has already revealed how she was threatened, bullied and intimidated by allies of Trump's lawyer Rudy Giuliani in sinister fashion."
Political junkies may recall the day of the last general election as a bizarre marathon, which involved watching hours of sacked FBI chief James Comey giving testimony to Congress, before settling down to an all-nighter watching the dramatic UK results come in. In a further twist that perfectly encapsulates our time, events in the USA are about to rival our election coverage again.
Televised impeachment hearings start today
It was clear back then that the TrumpRussia scandal was going to run and run - indeed I've been writing about in on these pages since before he was elected - but predicting how and when it would reach a crescendo anything but. Lengthy legal processes are hard for an impatient modern media, let alone furious activists, to comprehend. Suddenly, at last, it is all coming to a head.
The impeachment inquiry has been ongoing for a month, producing one remarkable, damning testimony after another. Today, the televised hearings begin. The networks have said they will cut into regular programming with coverage. Just as Americans prepare to sit down for Thanksgiving, the crimes of their President will be heard by a far greater number than ever before.
There isn't enough space here to go through the evidence and allegations in detail - this timeline lists the main developments. In short, one witness after another has confirmed that pressure from the White House was brought to bear on the Ukraine government - which is desperately reliant on US military aid to defend themselves from Russia - to dig up dirt on Joe Biden's son, Hunter, in order to influence the 2020 election.
In truth, nobody who follows my Twitter timeline would regard me as a neutral commentator. I've been adamant since watching the Russia conspiracy unfold in real-time during 2016 that Trump is an asset of the Kremlin, with deep links to transnational organised crime, and the direct beneficiary of their hacking and social media operations. Numerous events since he took office - from the details laid out by Robert Mueller, the sacking, smearing or targeting of the lead experts on Russian organised crime, to abandoning the Kurds in Syria - have reinforced my view.
First witness has already shown 'quid pro quo'
If you're betting on these events, do therefore bear in mind my opening perspective, then judge the evidence for yourself. The first witness is Ambassador William Taylor, a military veteran and leading US diplomat in Ukraine, who has already testified that the Trump administration indeed sought to withhold military aid and defended his ousted predecessor, Marie Yovanovitch. That testimony appears to amount to the smoking gun, the 'quid pro quo' that amounts to an impeachable offence.
Former Ambassador Yovanovitch is to give evidence on Friday and this, for me, is the must-see, bombshell session. Her testimony has already revealed how she was threatened, bullied and intimidated by allies of Trump's lawyer Rudy Giuliani in sinister fashion. Having been told to watch her back, her superiors warned her to return home immediately for her own security.
Amb. Yovanovitch was "shocked" and felt threatened when she read that Trump had called her "bad news" & said "She's going to go through some things" in his July 25 phone conversation w/ Ukrainian Pres. Zelenskiy.

"I didn't know what it meant. I was very concerned. I still am." pic.twitter.com/26Ztvw1x2p

? Griffin Connolly (@GriffinConnolly) November 4, 2019
Expect to hear more from Fiona Hill, the White House's top expert on Russia, who has also endured harrassment, intimidation and received death threats. She's already testified that she believes Trump has been targeted by the Kremlin for decades.
Oh look here's Fiona Hill, a high-ranking NSC official in charge of Russia in the Trump administration, saying Putin targeted Trump back when he was a businessman pic.twitter.com/e1yd3YympU

? Michelle Goldberg (@michelleinbklyn) November 9, 2019
Bolton testimony is hotly anticipated
Perhaps the most significant - in political terms - testimony will come from John Bolton, the National Security Advisor who recently resigned and has a forthcoming book. Bolton is regarded as being on the hard Right, military hawk wing of the Republican Party. Any of the usual smears - 'angry Democrats', paid by George Soros or Crooked Hillary - simply won't wash in his case.
To compound the sense that everything is coming to a head at once, the trial of long-time ally Roger Stone is not going well for the President. Jurors have heard that Trump was well aware of the DNC hack, communications with Wikileaks and plot to smear Clinton in 2016. That he lied to Special Counsel Robert Mueller about contacts with Stone - whose defence team are not calling any witnesses in what appears an open and shut case.
Former deputy Trump campaign chairman, Rick Gates said in open court today at the Roger Stone trial that Trump directly informed by Stone about upcoming Wikileaks releases.

The campaign also coordinated and planned their efforts around Wikileaks releases.

? Anthony DeRosa (@Anthony) November 12, 2019
This vindicates what I've been saying throughout - that Mueller was a long process, which needed to be played by the book, and that journalists drawing conclusions from the premature and obviously politically motivated Barr Summary were being spun. The Stone trial, as predicted, is releasing the redacted information from the Mueller Report and laying out the Russia conspiracy in all its detail. This piece from July 2017 certainly stands up.
So what happens next and how to bet on it? Trump is 1.251/4 to be impeached - note this bet is not removal from office, but merely that the House of Representatives will pass one article of impeachment. I regard that as a certainty although I did cash most of my position out for profit when it hit 1.42/5. Regarding the timing of the impeachment, my guess is the House vote will take place in January, after Democrats have piled up multiple charges related to both Ukraine and from Mueller convictions and findings. They easily have the numbers.
Removal from office still unlikely
Removal from office, however, remains hugely problematic. There is no suggestion that the required 20 Republican Senators will support it yet. Trump is 1.261/4 to survive a full-term in office - an infinitely better value bet than the same odds about him being the Republican Nominee, for those who want to bet that all this controversy is irrelevant to his political prospects.
Personally, I'm open to the idea that Trump is about to implode and have never been happier with my various bets against him being re-elected. To reiterate a point made many times in recent years, just because predicting when something will become unsustainable does not stop it being unsustainable in the first place.
Trump's crimes are about to be laid out in clear detail to a mass audience. Don't overestimate how engaged voters have been up until now. Sure, his approval ratings and 2020 polls are already dismal but there are numerous explanations. The accusations that he's a straightforward Kremlin asset, personally tied to Russian organised crime, is not yet commonly understood. If it become so, those approvals and polls can fall to a level that even Republicans will feel compelled to act upon. It could all implode very quickly.
The great thing about political betting is that if you disagree with my take, or think I'm biased or working for the Clintons, you can bet against me! Trump is available to back at 2.447/5 to win a second term at the 2020 Election. Either way, stock up on popcorn.
Follow Paul on Twitter and check out his website, Political Gambler.
Bet on the Trump Presidency here!
Will Trump be impeached by the House of Representatives during his first term?
Will Trump survive a full-term?
What year will Trump leave office?
2020 Democrat Nominee
2020 Republican Nominee
2020 US President
Discover the latest articles
Read past articles