Trump Exit Date Betting: Prepare for drama as Mueller endgame nears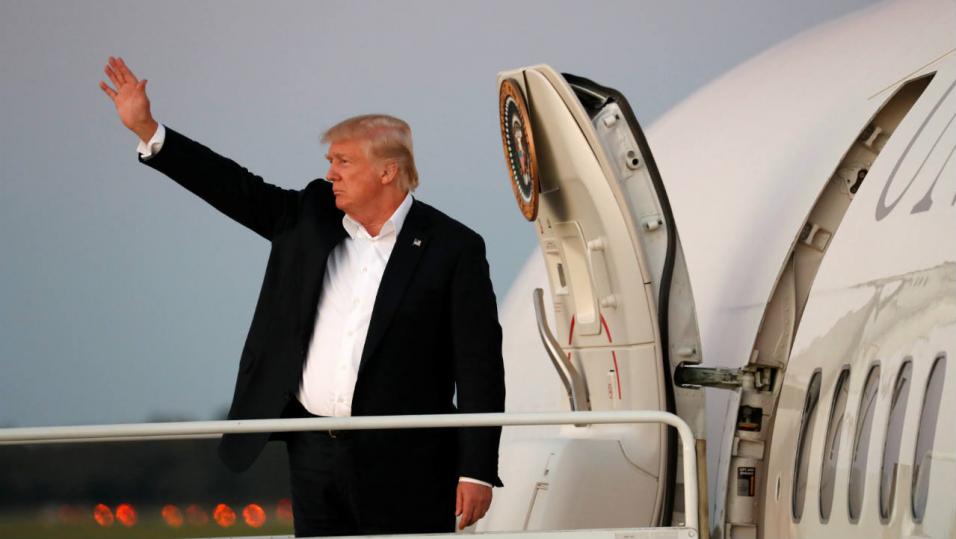 The next few weeks could be definitive for the Trump presidency
The gamble on Donald Trump leaving office early has dissipated in recent months but Paul Krishnamurty says it could restart soon as his war with the FBI and the Mueller investigation intensifies...
"The key to proving any collusion with the Trump campaign may rely upon whether their now notorious data firm Cambridge Analytica targeted that weaponised, often fake, information at key voter groups in swing states. That charge would lead directly to Trump's inner circle."
Chaos in the White House may have become an inevitable part of the daily US political diet, but the latest and looming developments seem to suggest a dramatic new - perhaps final - twist in the Donald Trump saga. Bettors following the various Trump Exit Date and 2020 Election markets should be on red alert, because things are moving fast.
McMaster is the latest senior official to leave
Senior administration staff continue to turnover at an unprecedented rate. National Security Advisor H R McMaster is the latest out the door, to be replaced by one of the most divisive figures in US politics. John Bolton is famous for ultra-hawkish stances on the war in Iraq and pre-emptive strikes on Iran and North Korea.
I am pleased to announce that, effective 4/9/18, @AmbJohnBolton will be my new National Security Advisor. I am very thankful for the service of General H.R. McMaster who has done an outstanding job & will always remain my friend. There will be an official contact handover on 4/9.

? Donald J. Trump (@realDonaldTrump) March 22, 2018
This follows on from last week's sacking of Secretary of State Rex Tillerson. Rumours persist that Chief of Staff John Kelly - regarded to be a rare stabilising force in the administration - will be gone soon. John Dowd, a lawyer working on the Russia investigation, resigned because Trump won't take his advice. Evidently by his tweets, Trump wants to kill the Mueller investigation and seems to be sidelining any dissenting voices.
"Special Council is told to find crimes, whether a crime exists or not. I was opposed to the selection of Mueller to be Special Council. I am still opposed to it. I think President Trump was right when he said there never should have been a Special Council appointed because.....

? Donald J. Trump (@realDonaldTrump) March 21, 2018
Why does the Mueller team have 13 hardened Democrats, some big Crooked Hillary supporters, and Zero Republicans? Another Dem recently added...does anyone think this is fair? And yet, there is NO COLLUSION!

? Donald J. Trump (@realDonaldTrump) March 18, 2018
Mueller tipped to make further cybercrime indictments
Further indictments are imminent and may well even arrive today at this scheduled press conference on cybercrime. Mueller has already established that there was a comprehensive Russian state-backed disinformation campaign, aimed to hurt Hillary Clinton and help Trump. Hacked e-mails were distributed via Wikileaks and weaponised. Guccifer 2.0 - the hacker who claims to have given them to the latter - is reportedly a Russian agent and in Mueller's sights.
There's a big announcement tomorrow morning in America.

Looks likely some indictments are coming, possibly including some State hacking and financial crimes. pic.twitter.com/wldOTAvIjc

? J.J. Patrick (@J_amesp) March 22, 2018
As I explained last year, the key to proving any collusion with the Trump campaign may rely upon whether their now notorious data firm Cambridge Analytica targeted that weaponised, often fake, information at key voter groups in swing states. That charge would lead directly to Trump's inner circle. CA director Steve Bannon was his campaign manager. Son-in-law Jared Kushner boasted of leading the digital campaign, alongside 2020 campaign manager Brad Parscale.
Comey's imminent book promises to be explosive
Meanwhile, his war with the US law enforcement and intelligence community is similarly at a tipping point. Mueller is apparently investigating obstruction of justice with regards sacking FBI Director James Comey. His book is out in a few weeks and the former FBI chief is not backing down. Nor judging by former CIA Director John Brennan, are his allies.
Mr. President, the American people will hear my story very soon. And they can judge for themselves who is honorable and who is not.

? James Comey (@Comey) March 17, 2018
When the full extent of your venality, moral turpitude, and political corruption becomes known, you will take your rightful place as a disgraced demagogue in the dustbin of history. You may scapegoat Andy McCabe, but you will not destroy America...America will triumph over you. https://t.co/uKppoDbduj

? John O. Brennan (@JohnBrennan) March 17, 2018
So will Trump sack Mueller? Last weekend's tweets signalled a move but he didn't get the desired, wholehearted backing of his party. Republicans may be wary of criticising Trump, lest they alienate his base, many would be equally wary of backing a move that would at best energise Democrat voters and at worst produce a genuine national crisis.
It was notable to see former candidate Rick Santorum - one of his most loyal surrogates in 2016 - advise strongly against. Fox News military pundit Ralph Peters quit the channel, launching a scathing attack on their propaganda. Plus as this piece lays out, the process and efficacy of sacking a Special Counsel is problematic.
In my view, there will soon be one of two realistic outcomes. Either Trump will sack Mueller and demonstrate that the restrictions of democracy do not apply to him. Or it will totally engulf his family and inner circle - ending his presidency over the coming months with either impeachment, the 25th Amendment, resignation or arrest.
For all these signals, however, our markets remain unconvinced that the latter is coming. This morning, Betfair Exchange odds imply a likelihood of just 11% to leave office in 2018, 67% to complete a full term, 62% to be the Republican Nominee and 33% to win in 2020.
Personally, I remain very sceptical he can survive too much longer and strongly recommend opposing him for 2020. Regardless of the eventuality, I also expect these markets to move against him in the short-term as each shocking round of news breaks.
In other news, the 60 Minutes interview with former porn star Stormy Daniels will air on CBS this weekend. In any other presidency, it would generate talk of crisis and impeachment. It is a measure of these incredible times, and the significance of the Russia investigation, that Daniels and Trump's other female accusers are merely a sideshow.
Bet on the Trump Presidency here
Will Trump survive a full-term?
What year will Trump leave office?
2020 Republican Nominee
2020 US President

Follow Paul on Twitter and check out his website, Political Gambler.
Discover the latest articles
Read past articles