Alabama Special Election Betting: Toxic Moore means a win-win scenario for Democrats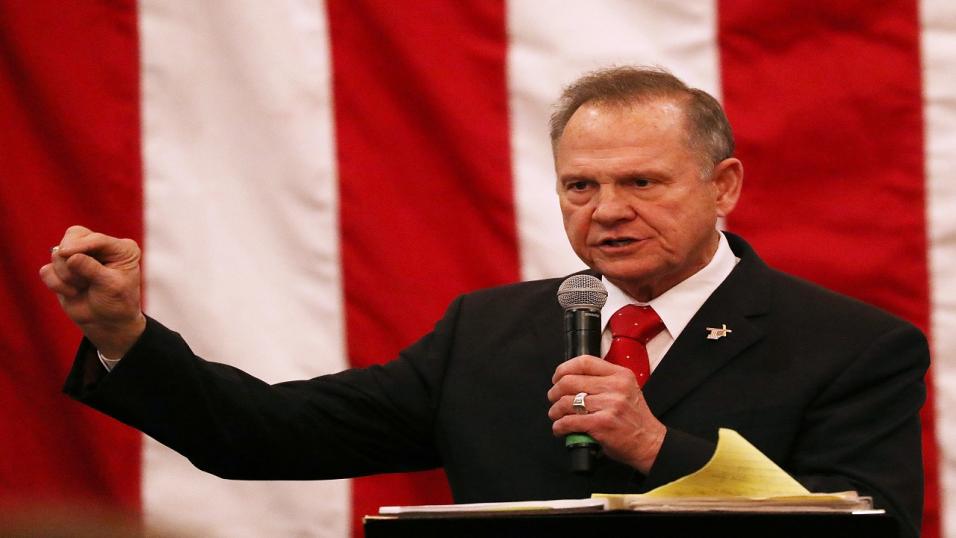 Roy Moore is a toxic candidate
Tonight's 'special election' in Alabama is a unique contest dominated by a uniquely toxic candidate. Can the Democrats cause an historic upset? With polls all over the place, Paul Krishnamurty argues they are the value betting option...
"Democrats have been performing above expectations in special elections - for example overshooting the polling average by 6% in Virginia last month. One effect of Trump's divisive politics is that his opponents are mobilising like never before."
If you thought US politics would return to normality soon, tonight's special election in Alabama should end that delusion. A race that would in normal times be entirely predictable and barely noted beyond the keenest followers has become a huge international story - for what it represents, the implications and because it remains on a knife edge. The polls are all over the place and the betting trends remain unsettled. Rarely have we seen a less conventional or predictable election.
The sole reason for any doubt over which party would win this Senate seat is the Republican candidate. Roy Moore - an ultra-conservative judge famous for holding extreme positions against homosexuality and Islam; who has appeared on conspiracy theory radio and said 9/11 was God's punishment for American immorality - was hugely controversial from the moment he entered the primary.
In running against and defeating GOP establishment pick Luther Strange, Moore became a symbol of former Trump guru Steve Bannon's hostile takeover of the party. The man who would reshape the party in his and Donald Trump's image has campaigned for Moore from the outset and stayed loyal.
None of those positions or associations would have stopped him winning the seat comfortably. Moore's problems really started when the Washington Post alleged he had molested a 14 year-old girl in 1979. Several other women duly came forward and their accusations have been deemed credible by a variety of commentators. In response, the Republican National Committee withdrew financial support and even Trump waited a long while before endorsing.
Typically for these hypartisan times, the accusations have been rubbished as 'fake news' and the mainstream media (apart from ultra-conservative Fox) is trusted ever less by the Republican base. Moore has denied everything and, once any hope of him standing down had gone, the party leadership came on board. Some Republicans are nevertheless determined to take a moral stand - most notably Alabama's Senior Senator Richard Shelby - who says the 'state deserves better'.
For the Democrats to win any seat in this reddest of red states seems unimaginable yet the very least a series of contradictory polls suggest is that Democrat challenger Doug Jones has a chance. An incredible Fox News poll yesterday showed Jones an incredible 10% up but the overwhelming majority have Moore winning by single-digits - the latest RCP average is Moore +2.2%. Note, however, that FiveThirtyEight say the only 'gold standard' poll put Jones 3% up.
Betfair markets are fast losing faith in Moore
Betting markets are also edging away from the favourite. From previously trading down to 1.11/10 (91%), the Republican is now rated around 66% likely to win by Betfair traders at odds of 1.51/2, compared to 3.02/1 (33%) about Jones. Those odds have continued to fall fast over the last few hours in the wake of to that Fox poll.
That mere 2% margin shows just how extraordinarily toxic Moore's candidacy is - Alabama voted 62-34 in favour of Trump. A big majority of voters here are pro-life, whereas Jones is pro-choice and his party the flagbearers of the liberalism so despised by socially conservative voters. It seems remarkable that the Democrats could even contend here but, as recent electoral history has taught us, polls are often 5% wrong.
The key factor behind so many electoral upsets - and which pollsters inevitably struggle to accurately measure - is differential turnout. In this case, the effect could be extreme and one would think benefit the Democrats. On the one hand, many Republicans will either follow Senator Shelby's lead and back a write-in alternative or stay at home.
Democrat chance hangs on improved black turnout
On the other, Democrats have been performing above expectations in special elections - for example overshooting the polling average by 6% in Virginia last month. One effect of Trump's divisive politics is that his opponents are mobilising like never before. The Democrats have been perennially plagued by low turnout so their potential upside could be a gamechanger. Think of how the vast rise in youth turnout transformed the UK's electoral maths in Labour's favour at our last election.
One would expect black turnout to rise in response to Trump's racial politics, especially in this of all states. Doug Jones made his name in Alabama by convicting Ku Klux Klan members and has the public support of America's leading black politicians. Rising star senators Cory Booker and Deval Patrick have campaigned for him whilst former President Obama recorded a robocall yesterday - telling Alabamans that "This one's serious. You can't sit it out."
Can they win? Yes, on the grounds that Jones is consistently polling around 45% and has scope to rise with differential turnout. This looks too close and uncertain to call with any confidence, and that makes the outsider the value. There is great scope for in-running trading once the results start arriving overnight and I'm happy to start that process by backing the Democrats at 4.03/1.
Moore scandal will plague Republicans in 2018
Either way though, this should be a good night for the Democrats and their longer-term ambitions. If they win what would be a priceless Senate seat, expect the GOP civil war to intensify and a backlash against Bannon and the Alt-Right. A split becomes realistic speculation.
If they lose, Moore will become the gift that keeps on giving. GOP House Leader Mitch McConnell has already said Moore would probably face an immediate probe by the Ethics Committee, ensuring yet more grim news cycles for a party fast losing identifiers amongst the electorate. Democrats will tie his toxic brand to opponents across the land in next year's crucial mid-term elections. At 1.834/5, they are already odds-on favourites to win the House of Representatives.
For once, Donald Trump is not responsible for this Republican debacle - the President originally endorsed Luther Strange - yet this controversy is doing him no favours whatsoever. Moore's presence in the Senate and normalisation will ensure sexual harassment stays high on the agenda.
With Democrat politicians, actors and media figures being forced out of their jobs on a daily basis, Trump's accusers are getting another hearing. Even Trump's UN Ambassador Nikki Haley broke cover by saying they should be heard, while Senator Kirsten Gillibrand became the latest Democrat to call for Trump to resign. As the Russia investigation closes in on Trump's family and allies, 'The Resistance' now has a clear second line of attack and putative 2020 candidates for both parties have another angle to exploit.
Follow Paul on Twitter and check out his website, Political Gambler.

Discover the latest articles