US Election: Has Donald Trump gone too far this time?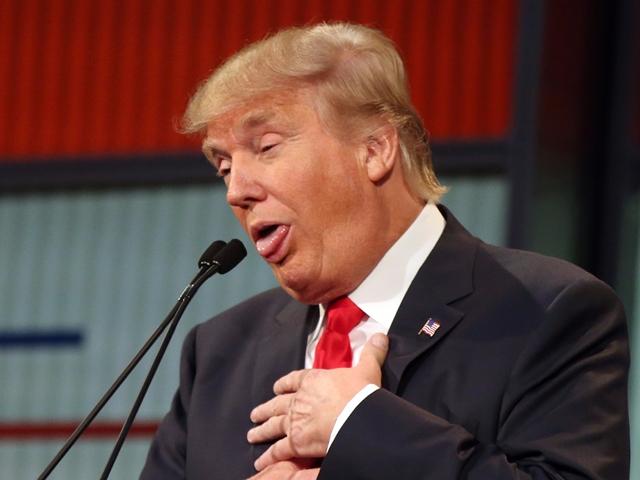 The GOP establishment is uniting against Donald Trump
The controversial presence of Donald Trump continues to loom large over next year's US election, with his latest anti-Muslim comments dominating media coverage. His odds are drifting but, as Paul Krishnamurty explains, that may not reflect the effect on his poll numbers.
"Before...laying someone who by conventional wisdom would be finished, though, remember that this is far from certain to hurt Trump's poll numbers, which are not only surprisingly resilient, but seem to be improving."
Considering the election isn't until next November and even the first primary nearly two months away, the liquidity and volatility on Betfair's US Presidential Election markets is unprecedented. The reason? As illustrated by record audiences for the TV debates, Donald Trump's candidacy has captured public interest. Love him or hate him, he's entertaining and, try as one might, he can't be ignored.
A recurring theme in the markets has been a marked response to each of his controversial interventions. What normally happens is he says something outrageous - labelling Mexican immigrants as rapists or women as fat pigs were two typical examples - then markets react is if he's just committed electoral suicide. Only to bounce back a day or so later, once gamblers realise that these outrageous comments are designed to appeal to his target audience.
That theme has been evident in the last 24 hours, after Trump dominated the airwaves once again, this time saying there should be a blanket ban on Muslims entering the country. From being matched at 4.03/1 for the Republican Nomination on Monday, his lowest odds yet, equating to a 25% chance, Trump is back out to 5.49/2 (18%) this morning.
Before piling in and laying someone who by conventional wisdom would be finished, though, remember that this is far from certain to hurt Trump's poll numbers, which are not only surprisingly resilient, but seem to be improving.
Yesterday's CNN survey for the critical New Hampshire Primary recorded him 18% up on his nearest rival. A nationwide USA Today poll scored him 10% ahead and, at the weekend, one survey put him a remarkable 20% ahead.
Now there are plenty of us that doubt the value of these polls, or whether Trump will get anything like that number of voters to actually turn out. However it is unique for somebody to be that far clear and not be favourite. Trump believers must see these odds as a once in a lifetime bargain.
It must also be noted that, on past form, these comments may help, rather than hinder Trump. After all, what voter could possibly be surprised, given so many of his previous comments?
Plus, lest we forget, when Ben Carson previously caused a storm by saying he wouldn't vote for a Muslim president, his numbers went up. In the wake of the Paris and now San Bernardino terrorist attacks, the scope for Islamophobia has surely increased.
There is one critical difference with these latest comments, though. For the first time, Trump seems to have unified everybody else in the party against him. Carson said it was unconstitutional and 'not who we are', echoing a sentiment shared among party representatives.
Jeb Bush went further, calling Trump 'unhinged', 'not a serious person' and speculating that the billionaire was working on Hillary Clinton's behalf.
Maybe Donald negotiated a deal with his buddy @HillaryClinton. Continuing this path will put her in the White House. https://t.co/AlvByiSrMn

? Jeb Bush (@JebBush) December 8, 2015

Former Vice President Dick Cheney - hardly a voice of moderation - said "this whole notion that we can just ban a whole religion is against everything we stand for".

Perhaps most significantly, Speaker Paul Ryan - the closest this divided party has to a unifying figure - broke his self-imposed silence on candidates to say "This is not conservatism...what this party stands for and, more importantly, not what this country stands for."
Having alienated so much of his own party, Trump is going to find it even harder to win the nomination. Expect to see a unified response from the other candidates at next week's CNN debate. and for them to be quizzed as to whether they will support Trump if he wins the nomination, as they have already vowed to do.
This is an election like no other. Trump is a candidate like no other and normal rules may not apply. Market sentiment is moving against him although, yet again, it remains to be seen for how long.

***

For the latest on the US Election and all of our other politics markets, check out the new, improved Betfair Predicts, which forecasts outcomes based on the very latest Exchange data...
Discover the latest articles