US President Betting: £200m traded as market smashes Betfair record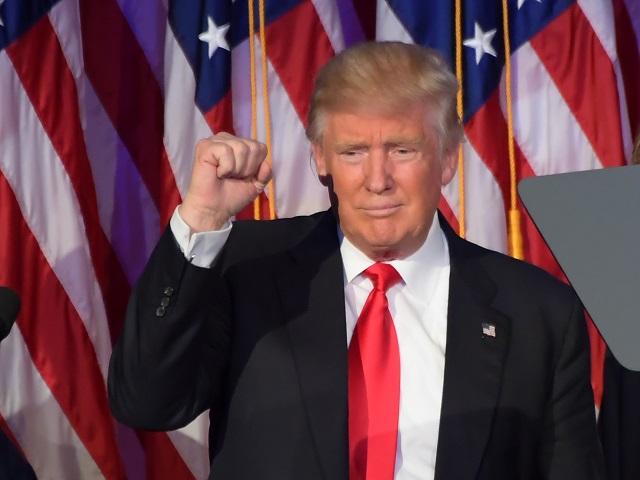 Trump was matched as high as 12/1 after the polls closed
The Exchange 'Next President' market obliterated the record for the most money ever to be traded on any political and sporting event, with just under £200m traded - around £75m of that traded once polls had closed...
• £200m traded on the Next President market
• Biggest individual winner won over £2m - a Betfair Exchange Customer who first backed Trump during the Primaries
• Hillary Clinton hit a low of 1/121.08 (93% chance) at 1am when Florida results were coming through
• Trump became odds-on favourite at 02:24 GMT having hit a high of 12/113.0 an hour after polls closed
The pattern of the market throughout the campaigns were reminiscent of the Brexit market which showed a clear favourite in a Remain vote right up until 02:00 as the results were being announced when the odds flipped and history was written.
Barry Orr, Spokesmanfor Betfair, said: "The past 18 months have seen some extraordinary things happen in the world of politics and this morning's Presidential Election was certainly no different.
"The Presidential market mimicked the pattern of a Remain vote in the Brexit market with its confidence in Hillary Clinton, with the Democrat trading at a staggering 93% chance of being elected as the Florida declarations trickled through. When polls closed during the referendum there was a 94% chance of a vote to Remain.
"Trump's odds officially flipped at 2.24am (GMT), seemingly in response to the Republicans winning the Georgia Electoral vote.
"The market has attracted an unprecedented volumes of bet and, although 60% of the money staked was on Clinton, Trump attracted 54% of total bets.
"Initially this was attributed to bettors being happy to back an outsider because Brexit was so fresh in their minds, however it appears that the opposite was true; the market simply could not accept that the status quo could be wrong again."
The biggest individual winner won over £2m - a Betfair Exchange customer who first backed Trump during the Primaries.