Rivaldo Exclusive: Valverde sacking no surprise but Barca were 'disrespectful'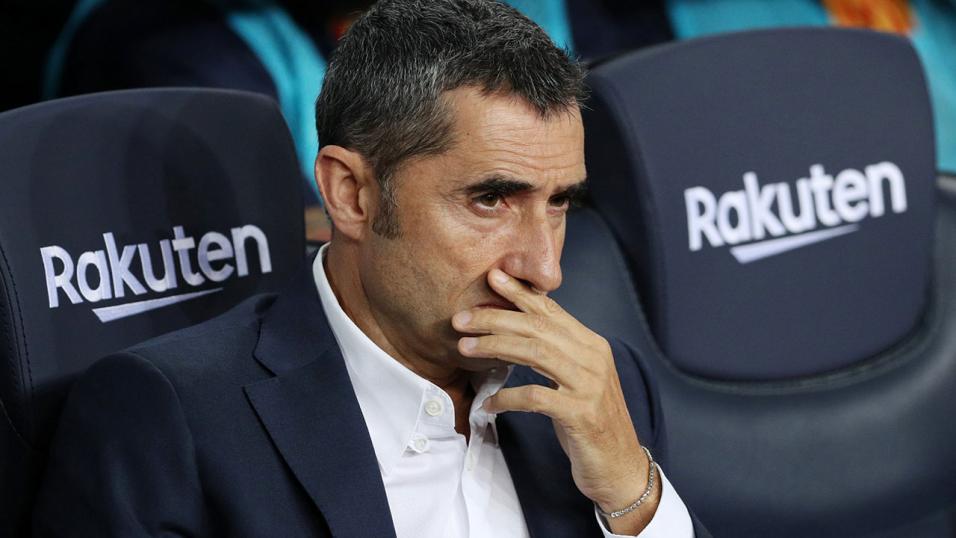 Barcelona were 'disrespectful' in the way they sacked Ernesto Valverde, says Rivaldo
Betfair Ambassador Rivaldo tells us he wasn't surprised that Barcelona sacked Ernesto Valverde this week but criticised his former club for the way it was handled...
Super Cup defeat the final nail in Valverde's coffin
There were already plenty of doubts about Ernesto Valverde after some high profile defeats in the Champions League but it seems the Barcelona board lost patience after Atletico beat them in the Super Cup, in a game where Barca seemed to be in total control.
Even those he has won La Liga twice for the club, and they currently sit top of the league, this defeat and some recent underwhelming performances made the board and fans doubt Valverde's capability to win titles this season.
The bad feeling wasn't helped by fierce rivals Real Madrid taking advantage of the new format of the Super Cup - with four teams now included - to win the trophy.
A managerial change in the middle of the season is always a risk and it remains to be seen whether the new head coach, Quique Setién, is the right man to lead Barca to success this season.
Disrespectful to negotiate behind Valverde's back
It's clear that Barcelona didn't deal well with this change of manager. They were a little naive and perhaps disrespectful with Valverde; it is never a positive action to start negotiating with a new manager while the current one is still working.
Of course, Xavi and Ronald Koeman rejecting their proposals also added to that problem creating lots of speculation, before they finally announced Quique Setién.
Football is a cut-throat business, of course, but we all know that the process wasn't well driven by Barça's board. Clubs like Barcelona or Real Madrid should always have back-up managers in order to avoid such situations.
Yes, it isn't pretty to talk to other managers before really wanting to sign them, but if you manage to identify one or two realistic targets who probably accept an offer when it comes, you can avoid this kind of tough situations.
Setién has nothing to lose
It's the results that will determinate Setién's future in this second half of the season and he has a great squad at his disposal. He has never managed such a big club as Barcelona and it will be a new experience for him, but he won't have much to lose as he doesn't brings great expectations to Barça's fans because he never won a title in his career.
I believe Barcelona signed Setién because there was no turning back after contacting Xavi and Koeman without success. It won't make any sense to keep Valverde after that and so they have seen this third option as a good one.
He has a good reputation in the country after overseeing some great football at Real Betis and, without any big clubs or titles on his CV, negotiations would have been easier and less expensive and won't create problems if they want to change again.
Xavi will be Barcelona manager in the future
I'm convinced that Xavi would sign as Barcelona manager in the future and he is already getting prepared for that, starting his managerial career at Qatar.
I think he turned down Barça's offer because he's not yet ready to embrace such a task in an early phase of his new job as a manager. For now, he prefers to keep gaining experience and maturity as a coach.
But while he didn't accept such responsibility now and will wait for the right moment, I'm sure he would be Barça's coach some day and hopefully with success.
In the case of Koeman it's different. He is an experienced manager with international reputation and would have been a very good option. He is well-known worldwide, has a good knowledge of the club and is used to big pressure like he will find in the Champions League and other competitions. But it didn't turn to be the time for his comeback.
Barça should go to the market after Suárez injury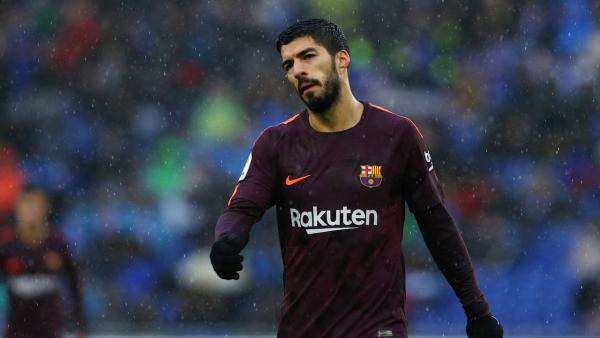 When you know that one of your best players will be away for at least four months it's important to compensate for that absence with another quality attacker.
Fortunately for Barça, we have a transfer window opened and I believe the club should sign a good substitute, as there are plenty of titles to fight for this season.
Luis Suárez has been in sensational form in the last few months taking part in most of Barça's goals. He has also been a prolific scorer since his arrival to Barcelona, so it won't be easy to replace him, but Barcelona should at least try.