US President Odds: Can Hillary Clinton maintain Betfair's perfect US Election record?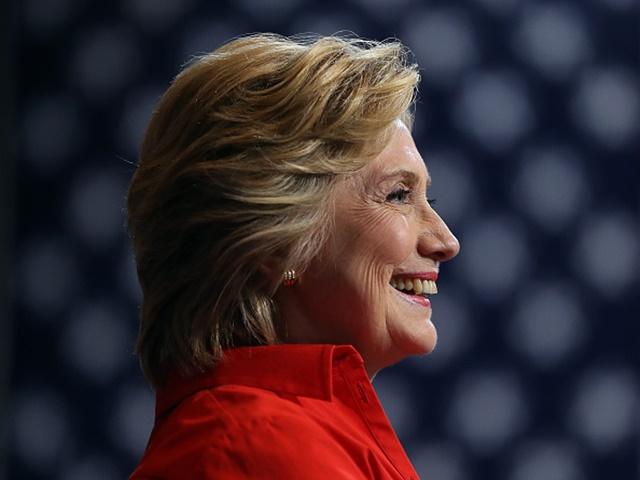 Clinton received a big poll bounce following last week's convention
With 100 days remaining, the view from Betfair markets is crystal clear - Hillary Clinton will be the next US President. As Paul Krishnamurty explains, no favourite has ever lost from this stage of the race...

"Those odds make Clinton the strongest ever favourite at this stage...they are now shortening again, in the wake of what appears to be her own post-convention bounce."
The predictive qualities of political betting markets have become an ever more salient talking point in recent years, based on a near perfect record in big elections. Since the inception of Betfair in 2001, the favourite from 100 days out to be Next President or party to win the most seats went on to win in every US or UK General Election.

That reputation took a knock when UK voters opted for Brexit in what turned out to be the biggest market of all-time but, as we enter the closing stretch of the US election, there is an immediate chance of redemption. With the 100 day threshold passed, Hillary Clinton remains an overwhelmingly strong favourite at 1.434/9, which equates to a 70% probability.

Those odds make Clinton the strongest ever favourite at this stage. Four years ago, Barack Obama was trading around 1.645/8, slightly longer than the same stage in 2008. In 2004, George W Bush headed a much tighter race. From around 1.84/5 at this stage, Bush even surrendered favouritism to John Kerry during the campaign and even on election night, before eventually winning well.

While 2004 shows that things can change during the campaign, that was the last time. Ever since Obama assumed favouritism - overtaking Clinton - in February 2008, nobody other than the eventual winner has headed our Next President market. Clinton has been favourite ever since the market opened.

She was actually trading shorter a few weeks ago, down to 1.3130/100, prior to being strongly criticised by the FBI for the use of a private e-mail server. In the wake of that controversy, protests from Bernie Sanders' supporters at the Democratic National Convention and a post-GOP convention bounce for Donald Trump, her odds edged above 1.51/2 for the first time in months.

They are now shortening again, in the wake of what appears to be her own post-convention bounce. Clinton has now led four of the last six polls by 5% or more, with today's CBS survey showing a 7% swing to leave her 6% ahead.

In taking such a firm view, betting markets stand in contrast to numerous other models. For example only yesterday, the highly respected fivethirtyeight.com analysis rated it a 50/50 race. Only time will tell which indicator proves more reliable.

There is also no shortage of pundits arguing that this election will be different, citing several reasons. They argue that this is a unique cycle. Trump is like no other candidate in history and the 'experts' wrote him off for months.

Brexit also reinforced doubts about expert opinion, offering further evidence that voters in the Western world have never been more 'anti-establishment' and prepared to back outsiders. The same phenomenon explains Jeremy Corbyn's against-the-odds election as Labour Party leader, and probably re-election.

A further straw for Trump supporters to clutch lies in the candidate herself. Clinton is not popular, nor a great orator. She is the epitome of the hated political establishment. Many polls have shown her with a favourability rating below 50% - usually unimaginable and catastrophic, yet she can take solace from Trump boasting even worse unfavourables.

Still, given such historically unpopular candidates, there is plenty to play for. Unlike all those recent US elections, third party candidates are significant and could tip the balance. When Gary Johnson is included in the question, the latest RCP average shows Clinton a mere 0.9% ahead, with the Libertarian Party candidate on 7.5%.

Given all that, can we really trust the market? In my view, the answer is a resounding 'Yes', and I'm putting my money where my mouth is. Just as I consistently predicted Obama to win a second term, Clinton has been my strong prediction ever since first asked 12 months ago. The main race is only just starting and ultimately, the wisdom of crowds will prevail once again.

***

Follow Paul on Twitter and check out his website, Political Gambler.
Discover the latest articles