US Politics: Bond markets spark recession fears, but Trump insists US economy is strong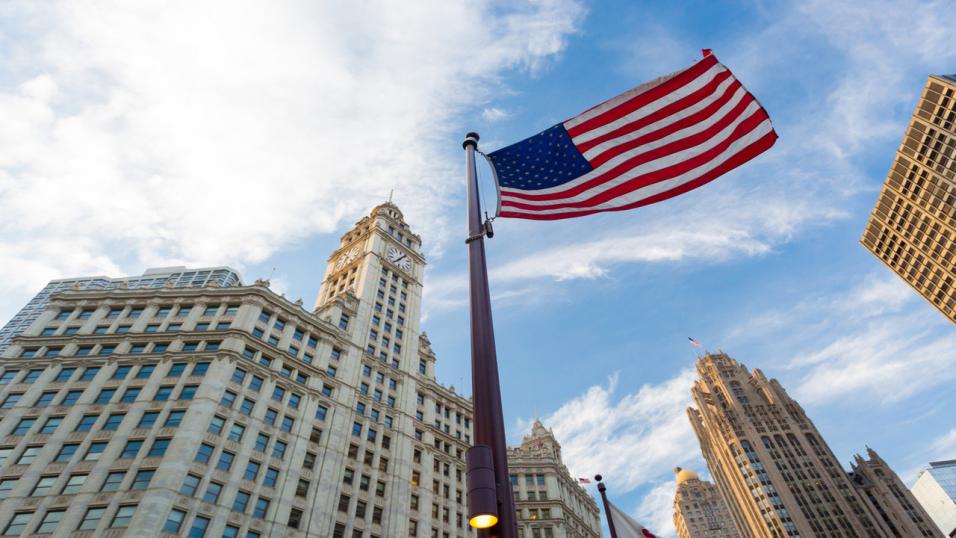 Could the US be about to enter a recession?
Warnings that a recession could be looming have caused chaos on US stock markets, but Donald Trump has said the economy is strong. Tradefair brings you the latest from US politics...
"What's happening in Hong Kong, what's happening with Brexit and the trade war, it's all a mess. Every central bank around the world is trying to prop up economies and every politician around the world is trying to destroy economies,"

- Financial analyst Oliver Pursche
Donald Trump has this week repeated his frequently made claim that the US economy is strong, but chaos on the stock markets suggests some investors don't share his confidence.
The markets have witnessed two consecutive days of yield curve inversion - when the rate of return on America's ten-year Treasury bills falls below the yield for two-year bonds. This is seen as a fairly reliable indicator of a forthcoming recession, although it could take more than a year to materialise.
This adds to various other global concerns that have wreaked havoc on international stock markets this week, such as the US-China trade war, unrest in Hong Kong, Brexit uncertainty and reservations about the state of the world economy.
Worries on Wall Street
The yield curve inversion on bond markets had a major knock-on effect on Wall Street, with the Dow Jones Industrial Average on Wednesday witnessing its worst performance of the year.
A plunge of more than 800 points, or just over three per cent, took the Dow to 2,5479.42. This was the fourth-largest point drop ever recorded on the index, which indicates the value of 30 large, publicly-owned businesses in the US.
The broader S&P 500 also sank by close to three per cent, falling to a level more than six per cent off its July peak, while the Nasdaq Composite was similarly down three per cent to 7,773.94.
There were some fairly ominous warnings about what the latest developments could mean, with Bank of America technical strategist Stephen Suttmeier saying in a note that the US equity market is "on borrowed time after the yield curve inverts".
Credit Suisse equity strategist Jonathan Golub told Bloomberg TV this is "not a positive sign for the market", adding that the Federal Reserve is "totally empowered to change this dynamic and the market is saying they have to".
Trump has repeatedly put pressure on the Fed to stimulate the US economy by lowering interest rates.
Former Fed chair Janet Yellen told Fox Business the American economy has the underlying strength to avoid a full-blown recession, but also acknowledged that the odds of a downturn have "clearly risen".
Trump lays blame on the Fed
While Wall Street was dealing with the ramifications of investor sell-offs and worrying bond market signals, the president took to Twitter to argue that "unlike others, our economy is strong".
He retweeted a post from his vice-president, Mike Pence, claiming that, under the current administration, "the economy is growing... jobs are soaring" and hard-working Americans are "thriving".
Trump also continued his war of words with the Federal Reserve, accusing the central bank of being too slow to reduce interest rates, having previously increased rates "too much and too fast".
He described current Fed chair Jerome Powell as "clueless" and also called the yield curve inversion "crazy".
Linking the latest questions around the US economy to the ongoing trade war with China, the president tweeted: "We are winning, big time, against China. Companies and jobs are fleeing. Prices to us have not gone up, and in some cases, have come down. China is not our problem, though Hong Kong is not helping. Our problem is with the Fed."
Global concerns
It's not only the US stock markets that are experiencing a volatile week, with international indexes also feeling the effects of weaker economic data coming out of key markets, as well as long-term concerns such as Brexit and the US-China trade dispute.
Germany announced that its GDP contracted in the second quarter, while industrial growth in China fell to a 17-year low.
These results contributed to London's FTSE 100 closing more than one per cent lower on Wednesday, while markets in Germany and France finished the day more than two per cent down.
Early trading in Asia on Thursday morning saw Japan's benchmark Nikkei 225 drop by around two per cent, while the Hang Seng index in Hong Kong opened 1.4 per cent lower.
Analyst Oliver Pursche, from financial services company Bruderman, told the BBC: "What's happening in Hong Kong, what's happening with Brexit and the trade war, it's all a mess. Every central bank around the world is trying to prop up economies and every politician around the world is trying to destroy economies."
In the US, the Federal Reserve recently made its first interest rate reduction in more than a decade, and is likely to come under more pressure from Trump to drive growth in the US economy by pursuing further cuts in the near future.
What is Tradefair?
Tradefair is Betfair's new spread betting service, offering trading on thousands of financial markets such as Gold, EUR/USD, FTSE 100 and Twitter. Whether you think prices are going up or down, Tradefair lets you take a view.
Check out our latest Special Offers

Please note: Our services include products that are traded on margin and carry a risk that you can lose more than your initial deposit. The products may not be suitable for everyone - ensure you fully understand the risks involved.
Discover the latest articles
Read past articles