US Mid-Term Elections: Betting plans for Tuesday and the aftermath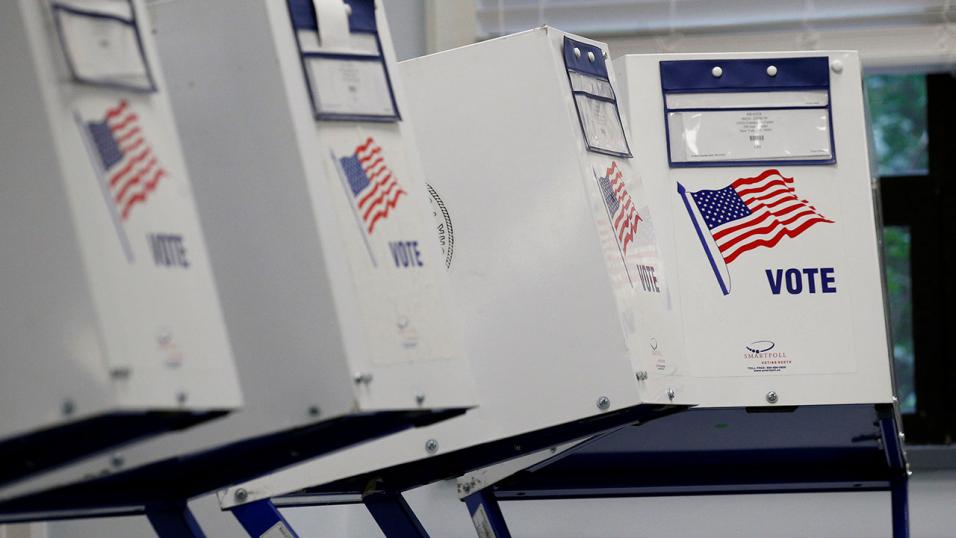 Americans will have their vote on Tuesday
Ahead of a huge night in US politics - widely billed as the most important mid-term elections ever - Paul Krishnamurty offers his predictions...
"Turnout is certain to be way up on the last mid-terms in 2014. I've long argued that this favours the Democrats because the Trump-effect will mobilise groups whose turnout at the 2016 general election underperformed, such as minorities and millennials."
There has never been a mid-term US election like it, whether measured by the nature of the campaign, media coverage, betting or the significance moving forward. Whether it was the Kavanaugh confirmation, Trump's ever more extreme immigration rhetoric or the tragedies caused by domestic terrorism, the world has been watching America. On Tuesday, we get to see whether it shifted any votes.
Markets stable amid entrenched partisan divide
Polls or betting market signals suggest not very many. The Democrats lead by an average 7.2% on the generic ballot - slightly down but broadly consistent with the longer-term. A Democrat Majority in the House of Representatives has shortened to 1.51/2 but that merely reflects the lack of turnaround for a target for which they've long been favourites. Likewise the Republicans have shortened slightly to 1.282/7 to retain their Senate Majority because there is little indication of the required Democrat turnaround in competitive states.
Results will ultimately be determined by turnout - which is certain to be way up on the last mid-terms in 2014. I've long argued that this favours the Democrats because the Trump-effect will mobilise groups whose turnout at the 2016 general election underperformed, such as minorities and millennials. Women, amongst whom Democrats lead by around 18%, have been super-motivated in one special election after another since Trump's election.
Post-Clinton, Democrats have a better narrative than 2016
In many respects this is a re-run of 2016, when I wrongly expected such anti-Trump trends to materialise. A fundamental and in my view, decisive, difference this time is that the Democrats aren't hampered by an unpopular, damaged candidate under FBI investigation.
Instead they get their preferred 2016 narrative that never materialised - a referendum on Trump. A president about whom more than half of voters disapprove, with historically high 'strong disapprovals'. If he can defy such poor numbers and a trend that has seen every incumbent president since the 1970s besides George W Bush (in the aftermath of 9/11) lose their first mid-terms, we may as well discard the old formbook.
I've been backing the Democrats to win the House all year - my position is 100 units at 1.814/5 to win the House - and see no reason to change course. The odds still imply a much lower chance than the ratings of leading US experts and prediction models. Fivethirtyeight give the Democrats an 86% chance, compared to 67% on Betfair.
As explained last week, punters are wary of polls and experts after 2016. Anecdotally, I hear the same punters that backed Trump going for the Republicans whereas Clinton-backers like me tend to be firm about the Democrats. Perhaps we both merely reflect the wider partisan divide.
Trump rallies could narrow the enthusiasm gap
One fear I would acknowledge this time around is to not underestimate Trump and the rallies factor. We'd never seen these mass rallies until his run and then in the UK, Jeremy Corbyn employed the same trick for the Left to similar effect - a big rise in turnout from previously unreliable voters. If anybody can get Republicans out to vote, it is Trump and whatever anyone thinks of his campaign tactics, they have worked in so far as Republicans have closed the enthusiasm gap.
That certainly is a factor in various Senate races in pro-Trump states - presenting a very different picture to the House races. I backed No Majority - which requires neither party getting 51 and discounts the two independents - at 4.216/5 a few weeks back for 20 units at 4.216/5. That has now drifted to 6.25/1 but I'm still hopeful of trading out at some point in-running. It all depends on the early signals from the key states, previewed in depth here.
Trust this Nevada polling guru
One thing I did get right in 2016 was making the Democrats to win Nevada my nap amongst the state betting. My reasoning that a rising Hispanic vote - well organised by the Culinary Workers Union - would blindside pollsters, applies again to the Senate race. Democrats have repeatedly outperformed polls in recent Nevada elections.
The man to follow in all Nevada political matters is Jon Ralston. His analysis of the EV trends has been invaluable and he predicts Jackie Rosen will win by 2%, having already built up a possibly insurmoutable total. I've backed her for 25 units @ 2.245/4 and recommend a similar bet at 2.01/1 now.
Trends positive for Democrats in both Florida races
Florida is another confident prediction. As the ultimate 50/50 state, one would expect the Democrats to thrive if it is indeed 'their' year. Bill Nelson has consistently led by small margins in Senate polls and trends in the race for Governor - for which Andrew Gillum is a very backable 1.664/6 having led almost every poll for months - bode well. We will see plenty of voters backing Democrats solidly down their ballot papers tomorrow. I've had 12 units apiece on Nelson and Gillum at 1.758/11 and 1.664/6 respectively.
I'm less confident about an earlier 5 unit bet at 3.211/5 on Beto O'Rourke winning Texas - now 4.03/1. His campaign hasn't yielded a big polling bump and, now Republicans also seem enthused, Texas is one hell of an ask. Nevertheless, the EV signals are promising so all may not be lost.
Indiana is the best Republican bet
My sole Republican position is 8 units to win Indiana at 2.35/4 - now 2.186/5. Joe Donnelly's lead for the Democrats is built on a vote share below 50%, due to a third right-leaning libertarian candidate. It smacks of Gary Johnson in 2016, whose vote collapsed in favour of Trump when it mattered. The president knows and his tweet could be a decisive signal.
Rumor has it that Senator Joe Donnelly of Indiana is paying for Facebook ads for his so-called opponent on the libertarian ticket. Donnelly is trying to steal the election? Isn't that what Russia did!?

? Donald J. Trump (@realDonaldTrump) November 3, 2018
All of these markets and more will be traded live in-running once results start arriving.
I'll be updating on Twitter so if I see any good bets either way, I'll share them.
Longer-term markets will be hugely affected
As all this unfolds, prepare to react because numerous markets will be instantly affected. If Republicans retain the House, the 2.77/4 about Trump winning in 2020 will disappear fast. If they lose, especially if by a big margin or in addition to the Senate, expect big moves in various Trump Specials. In particular, we should focus upon Trump to Leave Office Before End of 1st Term and Impeachment.
With control of the House committees, it is a stone cold certainty that Democrats will use it to renew and ramp up various investigations into Russian collusion with Team Trump, amongst many cases to choose from.
As that information drips out alongside the Mueller investigation, the temptation to introduce impeachment charges will be impossible to resist. 2.77/4 about the House voting for merely one article of impeachment - irrespective of whether the Senate convicts him - could well go odds-on if the Democrats do win a majority.
Mueller investigation endgame is imminent
This election campaign sparked an unofficial, mutually beneficial truce regarding the Mueller investigation. Expect all hell to break loose from Wednesday. Mueller has been shrewdly quiet, carefully avoiding charges of influencing the election, but active nonetheless. More indictments are expected soon - perhaps involving Roger Stone and Donald Trump Jnr. There is an interesting theory abound that Mueller has already subpoenaed Trump himself.
On the other side, two months ago all the talk was of Trump sacking Rod Rosenstein - the AG overseeing the Mueller process. They probably calculated that it would have been an electoral liability and will act soon after the election. Noel Francisco is expected to replace him and such a move could spark Kavanaugh-level protests. One way or another, sparks will certainly fly and we can only hope they are restricted to the political arena. Buckle up.
Bet on the US Mid-Terms here
Senate Majority
House of Representatives Majority
Follow Paul on Twitter and check out his website, Political Gambler.
Recommended bets
Back Democrats to win Nevada Senate @ 2.01/1
Back Democrats to win Florida Senate @ 1.794/5
Back Democrats to win Florida Governor @ 1.664/6
Back Republicans to win Indiana Senate @ 2.186/5
Discover the latest articles
Read past articles