US Politics: How will Kavanaugh's confirmation affect the mid-terms?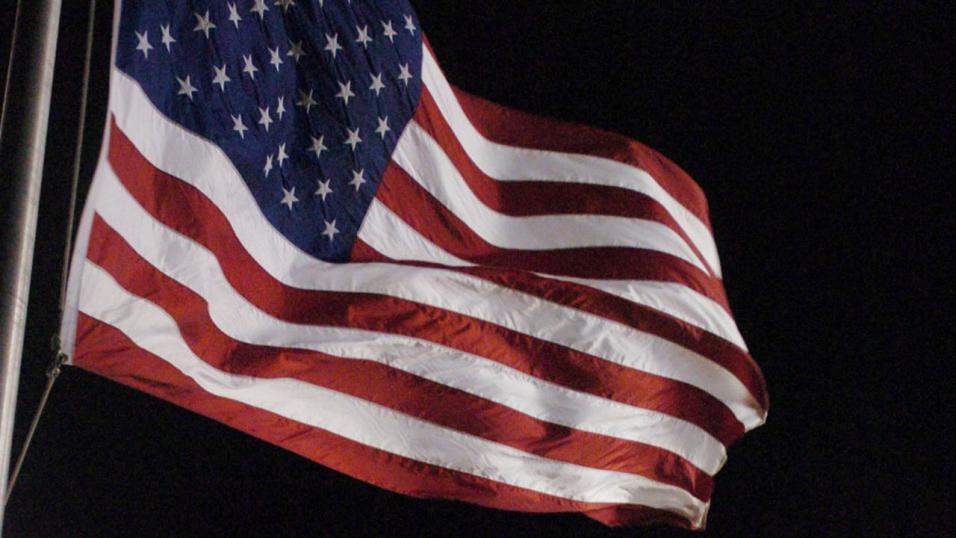 The fight for the Supreme Court was hugely influential at the 2016 election
A month out from the most important US mid-terms ever, the bitter fight and culture war over Brett Kavanaugh has become the central issue. Paul Krishnamurty weighs the effect...
"The key question, now, is whether having 'won', these Conservatives lose their energy over the next five weeks. Because it is a stone-cold certainty that Democrats won't."
With Brett Kavanaugh confirmed to the Supreme Court, the most divisive incident of this most divisive presidency may have been settled, but the culture wars rumble on. The ramifications - whether they be short or long-term, electoral, political, legal or cultural - could be profound.
Supreme Court fight has energised Republicans
The campaign to stop Kavanaugh amid a slew of allegations, his own testimony and that of accuser Christine Blasey Ford, has for once overshadowed Trump in the publicity stakes. The issue has energised millions in the run-up to what have been widely billed as the most important mid-terms ever and the effect remains far from clear.
I've been confidently tipping the Democrats to win the House of Representatives all year, at an average around 1.814/5, particularly for two reasons. The Left or more accurately anti-Trump voters, have never been this energised. Whether special elections, primary turnout or social media activism, everything points to a huge jump in turnout on their side.
Differential turnout is of profound importance in all elections, particularly mid-term when generally around 40% overall. It has been a historic weakness for Democrats and parties of the Left in general. With greater engagement and registration, they have the potential to improve vastly on 2014 - the last time these races were run - and to blindside polling models.
Then there are the trends since Trump's election. A core reason for Clinton's defeat in 2016 was performing worse than expected amongst white suburban women. Since Trump's election, the swing that failed to previously materialise has done so across a swathe of smaller races, and shown up in polls. If sustained, they will flip numerous suburban districts and take the House.
Recent events, however, may throw a spanner in the works. The latest NBC/Marist poll shows the Democrat lead in the generic ballot halved over a month. Among suburban women, their lead fell from 35% to 14% in the final three weeks of September. 'NeverTrump Conservatives', who have rarely found common cause with the GOP since 2015, came home.
Undecideds are likelier to swing to Republicans
It is a timely reminder that US politics was incredibly polarised long before Trump arrived on the scene, and to be wary of big Democrat poll leads. In 2016, large numbers of undecideds and third-party supporters served to overstate Clinton's lead - especially after extreme moments like Pussygate or the first debate. When they decided late or swung away from Gary Johnson, Trump was the principal beneficiary.
This makes sense, as anti-Trumpers aren't known for fence-sitting. Rather these are largely conservative-minded people who fear, or dislike Trump or the path he's taking the Republican Party down. Yet with a Supreme Court nomination on the line, they will overlook the leadership problem, as in 2016. I also suspect that a hatred of identity politics lies behind their alienation from Democrats.
Anger expected to boost Democrats
The key question, now, is whether having 'won', these Conservatives lose their energy over the next five weeks. Because it is a stone-cold certainty that Democrats won't. The universal message among liberals and #MeToo supporters this weekend has been simple. Resist and vote.
This hurts. But even the fights we lose matter. Every time you called, and marched, and tweeted, you helped move us closer. And it was so close.

It's ok to step back for a minute and take a breath. But you cannot give up. We still need you in this.

? Elizabeth Warren (@SenWarren) October 5, 2018
Don't get fed up. Get fired up. Hold onto the hurt and anger you feel now to fuel our fight forward. We need to organize, volunteer and donate to defeat everyone who wouldn't listen. We need to go to the ballot box on Nov. 6 and vote for candidates who share our values.

? Kirsten Gillibrand (@SenGillibrand) October 6, 2018
Much conventional wisdom in this scenario would expect the Democrats to get a big bounce. Anger drives votes and unlike 2016, the Supreme Court will not be on the ballot. Some of those sceptical Conservatives may feel free to switch vote in order to hold Trump to account. On the other hand, if the Democrats spend the next month protesting and fighting identity politics, it could further alienate the swing voters they need.

Another factor will be whether Trump can get his base out. The common line from Republicans has become that the president will be impeached if they lose. That may work. Nevertheless, they are going to be outspent and outgunned on the ground. Fivethirtyeight still rates the Democrats 74% to win the House, compared to 63% implied by Betfair odds of 1.584/7. Despite the aforementioned concerns, I'm sticking with the favourites.
Red-state Senate Democrats should fear the worst
The fallout may not be so promising in key Senate races, though. The most vulnerable Democrat voted No, knowing she was on the wrong side of North Dakota opinion. We will see if Heidi Heitkamp is punished, or rewarded for taking a principled stand. She was already well behind and remains a 3.55/2 underdog to retain her seat.
In contrast, two key Democrat candidates backed Kavanaugh, in line with their states. In response, big donors pulled support from Joe Manchin in West Virginia and Phil Bredesen in Tennessee. The former is probably popular enough to not be seriously impacted either way, as odds of 1.330/100 imply. Bredesen, though, is now a big outsider at 3.02/1. I can't see how any Democrat in Tennessee can afford to lose votes from their base, and he will definitely lose some.
For me, that all but rules out a Democrat Majority in our Senate markets. As explained last week, this would involve them holding onto all the seats they hold (including North Dakota) and gaining their four main targets (including Tennessee). Nevertheless I'm happy to be on No Majority at 4.216/5 because it should create a good trading option on the night and there are multiple routes to keeping the Republicans short of 51.
Bet on US Politics here
Senate Majority
House of Representatives Majority
2020 US President
2020 Democrat Nominee

Follow Paul on Twitter and check out his website, Political Gambler.
Discover the latest articles
Read past articles