US Election: Five reasons why I'm still all in on Hillary Clinton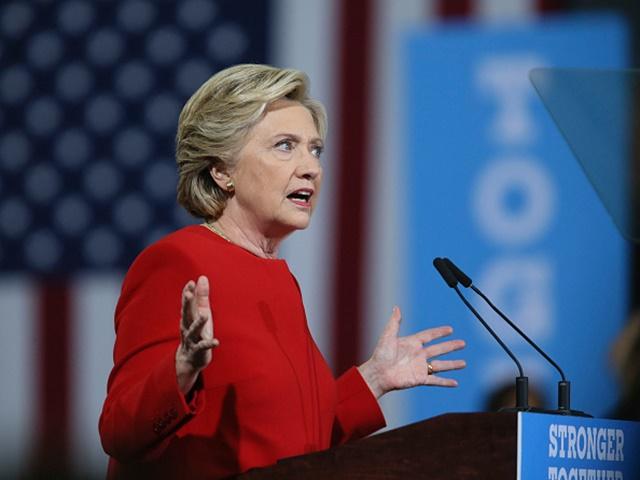 Hillary Clinton stands on the brink of becoming the first female president
Paul Krishnamurty has consistently advocated bets on Hillary Clinton for the past year and remains supremely confident on the eve of polling day. Read his final analysis of this incredible election cycle here...
"After an anarchic, damaging process that may haunt the party for years to come, the Republicans ended up with the worst candidate in presidential history...Half of all voters have probably never even vaguely considered voting for Trump."
When I was first asked my prediction to be the Next US President back in July 2015, the answer needed no hesitation - Hillary Rodham Clinton. She was favourite on Betfair's market back then and, despite a rollercoaster ride over the next 16 months including the constant threat of indictment, has never surrendered that position. That market trend is identical to Barack Obama between 2008 and his second victory in 2012.

After the conventions, I doubled down, laying out seven reasons why Trump wouldn't win. Entering the final 24 hours of this unforgettable race, I'm as confident as ever about her chances, for at least the following five reasons.
1) The fundamental dynamics became fixed once Donald Trump secured the nomination

Make no mistake, Clinton has been extremely fortunate to face this opponent. Had the GOP picked John Kasich or Marco Rubio, I believe she would now be staring down the barrel of a big defeat. Even a divisive figure like Ted Cruz would have roughly a 50/50 chance against this flawed Democrat candidate.

However after an anarchic, damaging process that may haunt the party for years to come, the Republicans ended up with the worst candidate in presidential history. Trump won via his celebrity and ability to monopolise media coverage. It turned the entire election cycle into a referendum on him.

While that just about worked when playing to an unrepresentative primary audience, it is catastrophic for a General Election. From the outset, Trump has been toxic to a majority of Americans. Half of all voters have probably never even vaguely considered voting for him. The more he dominates the media narrative, the more entrenched opposition becomes.

His poor numbers on key indicators have barely changed at any point. In poll after poll, around 60% hold an unfavourable view of Trump, 50% strongly so. Granted Clinton is only slightly ahead in that regard, but in terms of temperament and qualification for the job, she has consistently led by wide margins. When brief windows appeared to pivot or reset his image - the TV debates, for example - he missed them.
2) The e-mail scandal damaged the Clinton brand but is no gamechanger

Consequently, Clinton's weaknesses became a side issue. There's no doubt that the never-ending e-mail scandal has made her look untrustworthy, dishonest and hampered her campaign. Whether it led any great number of voters to switch to Trump is doubtful.

Indeed, I believe markets over-reacted to recent FBI interventions. Hardly any minds were changed - before, during or after James Comey's recent letters. Instead, the effect was to rile up Trump's base and the recent polling closure owes more to sceptical Republicans 'coming home'. It may also have motivated the Democrat base and warded off any complacency.
3) Clinton's route to 270 electoral college votes is much easier than any Trump path

Here's another fundamental that needs re-iterating. Trump's route to a winning 270 tally involves pulling off at least one, probably two, massive upsets in key states. Not only must he win all the toss-up races in Florida, Ohio and North Carolina but at least one from her firewall.

As explained yesterday, that probably entails Pennsylvania and Michigan. Two states that the Republicans haven't won since the 1980s and where Trump has rarely if ever has led in polls. I do actually think both are plausible upsets but suspect a loss in one of the others - Florida - would still mean he fell short.
4) Early voting signals are very promising

On the subject of Florida, the signals from the Sunshine State are very promising for Clinton. As in Nevada - recommended last week as the best bet among the states and now much shorter odds - a big increase in the Latino vote may be a gamechanger.

Elsewhere Trump's position in North Carolina is still fair but remember, this is a state that Obama lost in 2012. The fact it is regarded a 50/50 toss-up illustrates the scale of Trump's task.
5) Trust Jim Messina! Clinton has a huge data and organisational advantage.

Trump supporters have claimed constantly that the polls are systemically wrong and there is some evidence to support that theory. After all, the last US and UK elections were disasters for the polling industry. Both Barack Obama and David Cameron significantly outperformed their national poll numbers. Whether they are right to think Trump would be the beneficiary, however, is quite another matter.

One explanation rarely told for those upsets involves the use of data analytics and a particular strategic genius. Jim Messina, who masterminded both Obama and David Cameron's re-election campaigns, is in Clinton's corner this time. As explained recently, the advantage his organisational skills provided may be hard to measure exactly, but they surely had a big impact.

Messina recently said that during the primaries, he prayed for Trump to win every night. Because he reckoned he knew exactly how to beat him, regarding him an easier opponent than alternatives.

What he may not have factored in is that Trump would make minimal attempt to compete in this increasingly essential means of campaigning. We have never seen such an organisational disparity between two candidates and I strongly suspect that will be worth at least an extra percentage point or two. It wouldn't shock me if it were to result in Clinton sweeping a whole series of close races, perhaps including some outlandish targets. Arizona springs to mind.

***

***

Follow Paul on Twitter and check out his website, Political Gambler.
Discover the latest articles