US Election: Five key stories to follow down the home stretch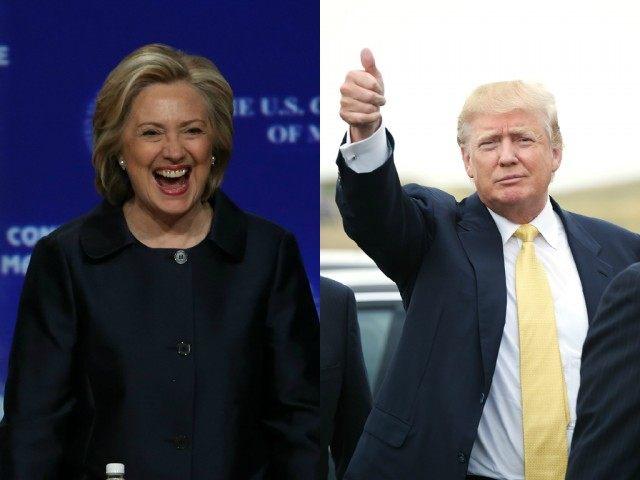 Both candidates are unpopular and carry plenty of baggage
Labor Day traditionally kickstarts the final stretch of a US election, with the campaigns moving into top gear. Both candidates remain historically unpopular and Paul Krishnamurty is following five stories that could tip their troubled bids over the edge...
"The media is awash with negative stories about both candidates. The potential remains for either campaign to hit a full-blown crisis should any of them take a turn for the worse."
In terms of both opinion polls and sentiment on Betfair markets, the race is closing fast. Hillary Clinton remains the strongest favourite at this stage of a US election this century, but a bad couple of weeks has seen her odds drift back to roughly where they were in July, before gaining a big bounce following the Democratic Convention.
The former First Lady is now rated 68% likely to win, at odds of 1.4740/85. Donald Trump has shortened to 3.412/5, equivalent to a 29% rating. There is still plenty of time for things to change, though, as voters are believed to only begin to take a closer look after Labor Day.
With that benchmark now passed, the media is awash with negative stories about both candidates. The potential remains for either campaign to hit a full-blown crisis should any of them take a turn for the worse, particularly these five.
Will the e-mail scandal derail Clinton with a late bombshell?
Clinton's improper use of a private e-mail server whilst Secretary of State may be old news but revelations continue to seep out to damaging effect. It is too early to say precisely why her convention bounce has disintegrated but the explanation probably lies here.
The latest FBI release - detailing the shredding of thousands of e-mails, smashing of mobile phones with hammers and failure to comply with congressional demands - ensured it stayed at the top of the election news cycle over Labor Day weekend. It has given Trump a rare break and entrenched her reputation for dishonesty and even corruption.
Bettors need to consider two questions. First, is the negative fallout already factored into her poor approval ratings and declining poll lead or will it eventually destroy her candidacy? Second, is the worst yet to come, producing the infamous 'October Surprise'. Wikileaks controversial founder Julian Assange says there will be.
Is Putin trying to influence the election?
Not unrelated is the explosive revelation that US intelligence officials are investigating a Russian plot to subvert the election. Hackers, widely suspected to be working on behalf of the Russian government but denied by Vladimir Putin, have already broken into the Democratic National Committee's system. Wikileaks published 20,000 e-mails from that hack, forcing the resignation of chairwoman Debbie Wasserman Schultz.
Obama and Putin discussed cyber-warfare at the G20 yesterday and the story isn't going away. Apparently, election systems in Arizona and Illinois were at least targeted. Given that the Democrats and Clinton were the targets of the main hack, it adds fuel to the theory that Putin is trying to fix the election for Trump.
It would present a major problem for Trump were the story to gain traction. His previous campaign manager Paul Manafort was revealed to have deep financial ties to various Putin-friendly oligarchs and Russian business interests, drawing a chorus of criticism including from many Republicans. Foreign policy experts claim Trump is the most pro-Russian candidate in history. Manafort may be gone, but this story has legs.
Trump's failure to publish tax returns is a gift to Democrats
Whatever the truth, Trump will be an easy target so long as he refuses to release his tax returns. This is unprecedented for a modern presidential candidate - even his running mate Mike Pence will release returns this week - and massively contrary to public opinion.
Without transparency, Trump's opponents will say he has something to hide. It could be tax avoidance, links to foreign governments or failure to make the charitable donations he promised. Or even, as Mitt Romney mused in March, that Trump isn't worth what he claims to be.
His failure to produce records is, at best, naive and due to lack of political experience. Predictably, Clinton's team is hammering home the message on the campaign trail.
Donald Trump promised to release his tax returns if he ran for office. I guess we know what his word is worth. pic.twitter.com/HZGbtEhvJ6

? Senator Tim Kaine (@timkaine) August 31, 2016
Questions about Hillary's health continue to dog her
In what is already the nastiest campaign ever, this is the second line of Republican attack. Not only does the e-mail scandal expose Clinton as arrogant and corrupt, but she's hiding health problems, so they say. Reaction to a bout of coughing during yesterday's speech in Ohio immediately started trending on Twitter.
Her mental and physical state uncertain, it's time for answers: Clinton Coughing Attack https://t.co/IF5lHKDzr0 via @nbcnews #MAGA #Dobbs

? Lou Dobbs (@LouDobbs) September 6, 2016

While some say this is just petty and personal, Clinton made a rod for her own back by using health problems as an excuse for her e-mail crisis. Few voters will publicly admit to this affecting their vote but, as with character issues, poor health is highly damaging to the brand of any would-be Commander in Chief.
Trump's immigration policy will remain a talking point
With personal attacks and conspiracy theories dominating the narrative, policy has barely been discussed yet, with one exception. I wrote last week about the tricky balancing act Trump needed to perform over his signature policy and the picture remains as unclear and potentially damaging as ever.
Indeed, Trump managed to replace Clinton's e-mails at the top of the news cycle yesterday by once again failing to clarify his position on deportations and leaving open a path to legalisation. As with abortion, NATO and nuclear weapons, Trump appears to have two or three positions, depending on the audience.
It may be that he has concluded that it makes no difference - his base adore him regardless and merely the hint of moderation will be enough for undecided voters that dislike Clinton. But that is a very risky strategy to take into the closing stages of the campaign, given all the extra scrutiny that comes with it.

* * *

* * *

Follow Paul on Twitter and check out his website, Political Gambler.