US Election: Are Trump tax returns merely the first October Surprise?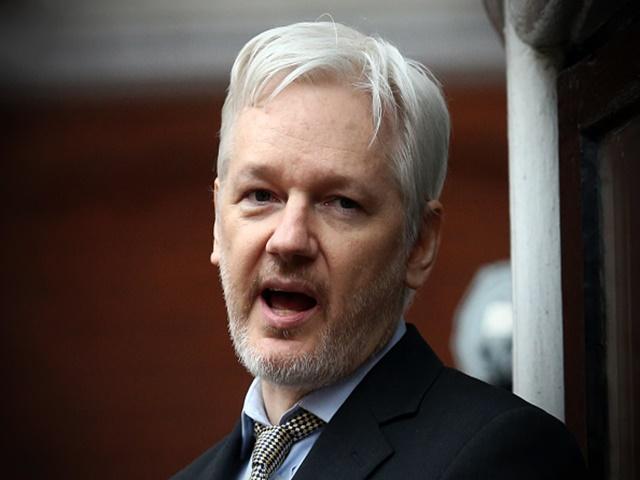 Will Julian Assange rescue Donald Trump from an awful news cycle?
Donald Trump continues to dominate the news cycle, with the leak of some shocking tax returns labelled an early 'October Surprise'. However as Paul Krishnamurty explains, the nature of the race means there's probably more to come...

"Regardless of their validity, these bombshell stories have the potential to move markets. Lest we forget that just a few weeks ago, the Betfair market went crazy after Clinton's health scare at a 9/11 memorial."
No US Presidential Election would be complete without at least speculation of the infamous 'October Surprise'. The gamechanging event, revelation or scandal that transforms the race. Just three days into the month, we already have a prime contender.

On Saturday night, the US media went into a frenzy - even momentarily diverting attention from the much awaited Saturday Night Live Premiere - with the breaking news that Donald Trump's tax returns had been leaked to the New York Times. The return address on the package was even listed as Trump Tower!

The headlines were certainly eyecatching, revealing that in 1995, Trump declared a whopping $916M loss. Such an enormous loss implies that he may not have paid any federal income tax since. Surrogates such as Rudy Giuliani have been struggling to defend their boss ever since.

Tellingly, nobody from Team Trump has denied the authenticity of them or the charge of not paying federal income tax since. Instead, the likes of Giuliani declare it proves the Republican candidate is a 'genius'.

Just how many voters are actually moved, or even surprised, remains unclear. It is just the latest piece of a complex jigsaw that investigative journalists have been trying to put together, regarding Trump's finances and business dealings. Stories about his charitable donations (or lack of), lawsuits, potential conflicts of interest or business failures emerge almost every day. 

Given all that, it is probably stretching the definition of 'October Surprise' as many expected it. The odds on Betfair's Next President barely moved in response. Trump was trading around [4.0] before the NYT scoop and [4.1] 48 hours later, despite the emergence a slew of pro-Clinton polls in the meantime.

Instead bettors may be factoring in two things. One, that most voters either already believed this would be the case or don't care. Two, that there are many more revelations to come, including about his opponent.

Indeed, the internet is alive with rumours of a gamechanging event, scheduled for tomorrow. The plot had already thickened yesterday morning when Trump ally Roger Stone made an ominous announcement on Twitter.
Wednesday@HillaryClinton is done. #Wikileaks.

? Roger Stone (@RogerJStoneJr) October 2, 2016

Two important notes of caution. First, Stone is a renowned conspiracy theorist. Second, he might have tweeted it to deflect from the tax returns story.

Nevertheless, speculation is rife about what Julian Assange will reveal at tomorrow's hastily arranged Berlin press conference. One report doing the rounds is that Clinton wanted a drone strike to get rid of him.

The Wikileaks founder has already promised his own October Surprise, with more revelations from the hack of Democratic National Committee computers that already claimed the scalp of chairwoman Debbie Wasserman Schultz.

The big picture is that American politics has never been more divided, particularly in the way it is reported by media. The more hostile to the other side, the better it sells. 

The Wikileaks scoop - assuming it happens - will not be the end of it. This unique election, between two historically unpopular candidates, will get ever dirtier between now and November 8th. There will certainly be more focus on their alleged corruption and personal lives.

And regardless of their validity, these bombshell stories have the potential to move markets. Lest we forget that only a few weeks ago, the Betfair market went crazy after Clinton's health scare at a 9/11 memorial.

Amidst internet rumours of her imminent death or already being replaced by a double, Democrat alternatives Joe Biden, Bernie Sanders, Tim Kaine and even Michelle Obama were backed heavily. At one stage these non-runners accounted for nearly ten percent of the Next President book!

Likewise, Trump's often bizarre campaign has led many to speculate that he's trying to lose. Or that he is so unelectable that the Republican establishment will eject him.

If he continues to slide in the polls and markets - Trump has fallen to [4.1] (24%) at the time of writing - don't be surprised if money arrives for VP candidate Mike Pence, Speaker Paul Ryan or even vanquished primary rival John Kasich - the highly electable candidate that the party establishment would have preferred.

Pence and Kaine could improve their standing in today's VP debate. That set-piece event is more likely to be focused on substance and policy differences than anything we've heard so far. However in the current climate, that makes it far less likely to capture the imagination of social media or move the markets. Never before has a general election debate seemed less newsworthy.

***

***

Follow Paul on Twitter and check out his website, Political Gambler.