US Election: Are these the ten names on Donald Trump's VP shortlist?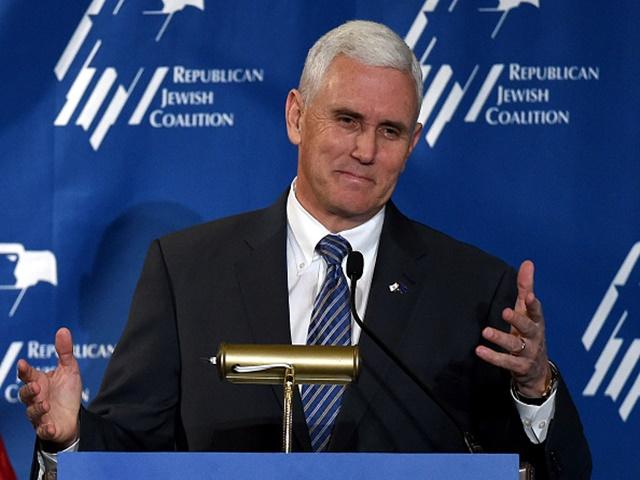 Mike Pence has risen from nowhere to second favourite
Donald Trump is set to be confirmed as the Republican nominee next weekend, but the market for his Vice Presidential pick remains wide-open. Paul Krishnamurty lists ten possibilities...
"This week's big mover is the Governor of Indiana Mike Pence - who would be very useful in terms of uniting a Conservative base that remains deeply sceptical of Trump's candidacy."
With confirmation that Hillary Clinton will not be indicted and with a few days until the long-winded plans to strip Donald Trump from the Republican Nomination are almost certainly defeated, the big story involves their respective VP picks.
Trump goes first in Cleveland next week and speculation continues to circle about numerous candidates, even at this late stage. Earlier this week, Trump said there were around ten names under consideration.
Allowing for the caveat that he may not be telling the truth - the master of self-publicity has demonstrated a unique ability to get the media discussing him on a loop - ten does sound plausible. Many have ruled themselves out, including his main rivals from the primaries and, just this week, Senators Joni Ernst and Bob Corker.
Working on the dubious assumption that neither Ernst or Corker were on that final shortlist, let's try and name the ten in contention.
Newt Gingrich
The former Speaker is favourite and shortening fast after Trump said at this week's joint-rally that 'Newt will definitely be part of my government'. However, while Trump is enjoying teasing the media about a ticket that would provide endless headlines, there are plenty of other jobs he could have in mind.
Chris Christie
Ever since quitting the race after New Hampshire, the New Jersey Governor has been at Trump's side. Christie is another sure to be in Team Trump and reportedly on the shortlist. Again, though, Attorney General may be a likelier job.
Jeff Sessions
Trump sought this Alabama Senator's endorsement more vigorously than anyone and it paid off in the South on Super Tuesday. Sessions' nationalist, anti-immigration and free trade act positions mirror Trump's but it's not clear what electoral advantage he would offer in a General Election.
Mike Pence
This week's big mover is the Governor of Indiana, matched down to 5.04/1 from a high of 210.0209/1 after meeting with Trump. Pence - who endorsed Ted Cruz for his state's primary - would be very useful in terms of uniting a Conservative base that remains deeply sceptical of Trump's candidacy.
Mary Fallin
Given Trump's record unfavourables among women, it would make unarguably good sense to pick a female running mate. With Joni Ernst apparently out of the running, the Governor of Oklahoma is now the top-rated woman in the market.
Michael Flynn
Another Trump teaser is the claim that two retired generals are under consideration. Flynn, a former head of the Defense Intelligence Agency, has been highly critical of the Obama administration's foreign policy and has been reportedly advising Trump since January. Interesting, especially if recent tweets are anything to go by.
There's 1 standard for the Clinton's & one for the rest of us: D/FBI just left the decision to the American people. Vote @realDonaldTrump

? General Flynn (@GenFlynn) July 5, 2016
Tom Cotton
Cotton is another Southern Senator whose brand of Conservatism would fit well with Trump. Trump has spoken warmly about the Arkansas Senator and he's featured in VP chatter for several weeks.
Scott Brown
The former Massachusetts Senator endorsed Trump before any of his colleagues and remains competitive in the betting. Brown is well known having worked for Fox News, and could re-inforce Trump's relative popularity in the north-eastern states he needs in order to deliver on his promise to redraw the electoral map.
Jan Brewer
The Governor of Arizona is another plausible female pick, having endorsed him early. Unlike most of the other main VP candidates, Brewer could help deliver a state that, since Trump became the nominee, has gone from safe Republican to very much in-play.
James Mattis
Could this be the other general on Trump's list? A retired Marine Corps General, nicknamed 'Mad Dog' was long courted by anti Trump Conservatives to run as an independent. With that option off the table, could a job in Team Trump be in the offing?
***
Follow Paul on Twitter and check out his website, Political Gambler.
Discover the latest articles