P-18 Special Election Betting: Will the Blue Wave Sweep a Trump Heartland?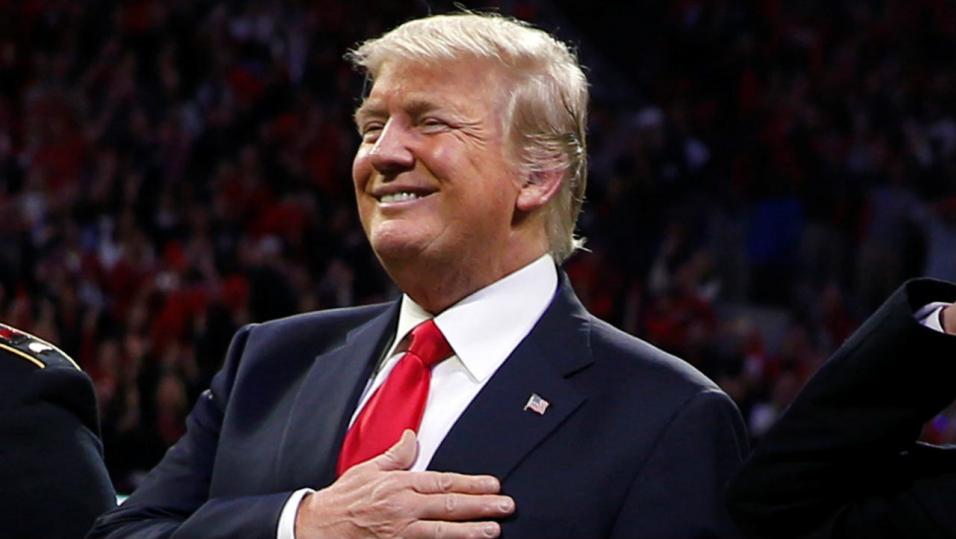 President Donal Trump
It's another big US election night with Democrats eyeing a historic upset with dire implications for Donald Trump and the Republicans. Paul Krishnamurty previews what is now a 50/50 toss-up race...
"The extremely well-educated suburbs of Allegheny County look precisely the type that has been turning out in vast numbers to defeat Republicans of late. Conor Lamb is reminscent of socially conservative, 'Blue Dog Democrats' that won many a red district during the last GOP Presidency."
Since Donald Trump became President, his Democrat opponents have dominated a spate of special elections, thanks in no small part to a remarkable surge in enthusiasm and turnout. Many of us firmly believe this 'Blue Wave' will carry them to a majority in the House of Representatives in November. Tonight, we will get the best indication yet of it's scale.
It is remarkable that the race for Pennsylvania's 18th District is even a talking point, let alone a close betting heat. This district voted for Trump over Clinton by 20% and is very conservative on most issues. In the early stages the Republicans were backed down to 1.282/7 (78%) for a ninth straight win here but tonight that rating fell briefly to just 40% before resettling around even money.
Gold-standard poll drives Betfair market to flip
The market moves are a direct response to polling data - in particular a 6% lead for Conor Lamb in today's Monmouth survey. Although the previous trend had shown a swing towards the Democrat, Rick Saccone generally maintained a clear if declining lead. None of the pollsters concerned, however, carry anything like the weight of Monmouth.
Leaving aside the polling trends, all recent history suggests Lamb is very much the underdog. During the Trump era, Democrats have outperformed Hillary Clinton's 2016 performance by around 13-14%. This one requires 20, or 17 even compared to Obama's performance against Romney in 2012. P-18 has the second oldest electorate of any district in the state and the Trump swing here was among the party's top third in the country. His MAGA rhetoric worked a charm in this pivotal state and one would expect his steel tariffs to also play well.
Democrat turnout is surging everywhere during the Trump era
Equally though, it is far from clear that Trump supporters are as motivated to flock to the polls for a GOP insider that he merely endorses. That hasn't been the case elsewhere. Rather, the consistent theme across special elections in all types of district has been marked Democrat overperformance. Opposition parties are usually much better motivated and the response to Trump has been a huge rise in Democrat activism and engagement across the country. Look at the turnout for their primaries in Texas last week, for example.
Plus whilst P-18 is socially conservative, there are some positives for the Democrats. They have more registered supporters in the district than the Republicans due to longstanding ties with the labor movement. The extremely well-educated suburbs of Allegheny County look precisely the type that has been turning out in vast numbers to defeat Republicans of late. Conor Lamb is reminscent of socially conservative, 'Blue Dog Democrats' that won many a red district during the last GOP Presidency.
Despite the daunting maths, numerous highly respected political predictors were flagging a potential upset long before that latest bombshell poll. Larry Sabato's Crystal Ball had already reclassified it as a toss-up. Dave Wasserman, editor of the Cook Political Report, rated Saccone the outsider a week ago.
At this point I'd consider a Rick Saccone (R) win a surprise. #PA18 https://t.co/7pamVyxDxI

? Dave Wasserman (@Redistrict) March 5, 2018
Initially, I was sceptical that Lamb could really pull this off and would have predicted an unconvincing Republican win, by around 2-3%. Turning around a 20% deficit seemed just too much to ask and there are important differences with the Alabama Senate race where I backed a similar upset.
Unlike Alabama, Democrats won't benefit from a vast increase in turnout among a sizeable black population. Republicans are not hampered by their candidate being an alleged paedophile and the RNC have been totally committed from the outset. However in light of these latest numbers and the general trend, their campaign appears to have made no impact.
For me, the latest poll is a gamechanger, tipping the balance in Lamb's favour. A key difference compared to the other recent surveys is the much smaller number of undecideds. Differential turnout repeatedly blindsides the polls and in the current climate, I'd expect an extra percentage point or two for the Democrat. With Monmouth suddenly showing them surging above 50%, it seems that Pennsylvania expert Wasserman may have been ahead of the curve.
Beyond tonight, there are big implications on longer-term political markets, whether that be the Congressional Mid-Terms, 2020 Presidential Election or Trump Exit Date.
If the Republicans can't win here, especially having thrown the kitchen sink at it, expectations for November will become apocalyptic. The 1.715/7 currently available about a Democrat Majority will surely shorten up. To reiterate earlier advice, this is my best political bet for 2018.
As for the President, Trump's victory was fundamentally due to winning Rust Belt states, driven by districts like this. The prospect of re-election, again defying historically awful approval ratings, will become even thinner. If they lose P-18, surely more Republicans will publicly admit their leader is driving them towards electoral suicide.

Recommended bets
Back Democrats to win Pennsylvania Special Election @ 2.01/1
Back Democrat Majority in House of Representatives @ 1.715/7

Follow Paul on Twitter and check out his website, Political Gambler.
Recommended bets
Back Democrats to win Pennsylvania Special Election @ 2.01/1
Back Democrat Majority in House of Representatives @ 1.715/7
Discover the latest articles
Read past articles