Next US President Betting: Are the new Clinton email revelations a gamechanger?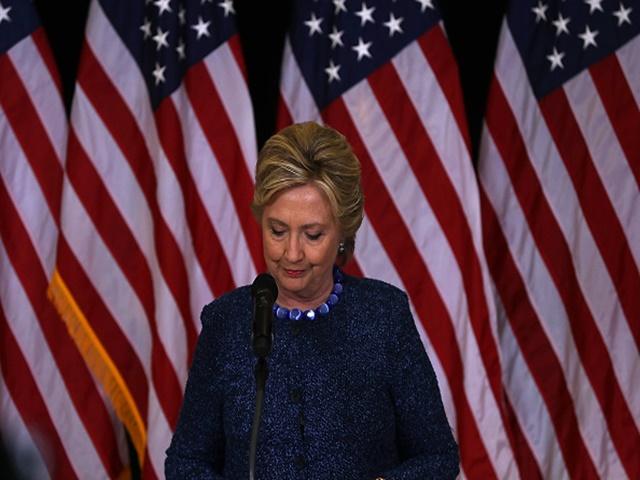 Hillary Clinton addressed the media after the latest damaging e-mail revelations
Betfair's US Election markets have exploded into life again after dramatic developments in Hillary Clinton's long-running e-mail saga. Paul Krishnamurty reports and examines the fallout...
"The first hurdle of any Trump comeback has been cleared - the media narrative and focus on his own weaknesses has switched around to his distrusted, unpopular opponent."
In ten days, hundreds of millions of people will breathe a huge sigh of relief as the strangest, most entertaining, depressing, dramatic and unpredictable election in democratic history is finally resolved. And that's just American voters. Those of us who've spent the last year trading Betfair's US election markets will need a holiday.
New FBI statement spooks the market

Just when it seemed the race was set and the deal done, yet another bombshell sent markets into a frenzy last night when FBI director James Comey told Congress that investigations into Hillary Clinton's e-mails remained ongoing, having previously concluded that Clinton had been 'careless' but would not be prosecuted.
Immediately headlines saying the investigation was re-opened went viral. With details slow to emerge, wild speculation on social media remains predictably rife. Adding extra spice is the fact that the e-mails were not sent by Clinton but her aide Huma Abedin - former partner of disgraced Congressman Anthony Weiner.
Clinton's culpability isn't by any means clear yet and both Democrats and Republicans are demanding much greater detail. Rather than a smoking gun, it may yet turn out to be a storm in a teacup. Some Trump supporters were even mooting the idea that Comey's statement was engineered to divert attention from greater scandals.
I don't trust this FBI thing. It feels like an attempt to distract from something larger and then at the last moment declare it nothing.

? Bill Mitchell (@mitchellvii) October 28, 2016

Regardless of the details, truth or outcome, this has dramatically brought the market to life. Having barely moved for days, Clinton's odds immediately drifted out from 1.211/5 (82%) and are currently back at 1.374/11 (73%) - a level not seen since the aftermath of that first debate.
This narrative offers both relief and opportunity for Trump

Donald Trump immediately saw a lifeline and, after weeks of saying the system was rigged, took a new tack by saying - "Maybe the system isn't quite so rigged after all" and calling for the election to be cancelled and given to him.
Fat chance of that happening but the issue certainly gives an urgently needed boost to a campaign that looked increasingly doomed to failure. The big danger for Trump was a weakening among Republicans of enthusiasm to vote if he was seen as certain to lose. This discounts that worry and, at least on a national level, the polls are already closing.
One conclusion to draw from the past year is how influential media narrative can be on betting markets. Just recently, Clinton's health scare on 9/11 produced a media frenzy. Her odds drifted badly and some polling models even started declaring the race a dead-heat.
Next followed her big victory in the opening debate, Trump's reaction to it, tweetstorms about Alicia Machado, and then the release of the infamous groping tapes. These must-watch events totally dominated media coverage and both polls and betting became one-sided against him.
As these e-mail revelations - plus no doubt more to come from Wikileaks - dominate the media coverage, it could alter the narrative and, if past evidence is a guide, will affect both polls and betting.
With Weiner - under investigation for sexting an underage girl - at the heart of the story, it is certain to remain extremely newsworthy. As Trump's recent disasters have shown, nothing sells better than sex. It is too juicy an angle for the media to resist.
But will it really affect the election result?

Whether it actually swings any votes, however, remains to be seen. Given that Clinton's e-mails have been headline news for well over a year, I would assume they are largely factored into current sentiment. This kind of issue rarely if ever determines elections. It would probably need a smoking gun that damages her more than anything so far revealed.
Given that she has handled the whole issue terribly from the start, it seems unlikely that many will suddenly change their view about her ethics. It has long been clear that most Republican voters regard her as irredeemably corrupt. That hasn't prevented her from leading Trump in the polls throughout - on huge margins regarding certain important questions such as temperament and qualification to serve.
One also must wonder just how many swing voters are up for grabs at this late stage. American politics is incredibly polarised right now and voters have pretty fixed views about both candidates after a lifetime in the public eye.
See for instance how Trump's dire favorability numbers have barely moved all year, whilst his base and huge crowds remain as enthusiastic as ever. Even the closure in recent days is mostly due to sceptical Republicans increasing their likelihood to vote - perhaps having baulked at the height of the groping scandal.
Likewise, polls in the key states that will determine this election have remained pretty constant throughout all these ups and downs. Early voting is well underway in North Carolina and Florida - with results apparently in-line with longstanding polls consistently pointing to a narrow Clinton wins. Just winning either of these key states would almost certainly ensure her of the presidency.
As re-iterated earlier this week, this election will be decided on electoral college votes and, on that measure, polling evidence suggests Trump has virtually no path to the winning threshold of 270. Until some polling or early voting evidence emerges to change that outlook, I won't alter my prediction that Clinton is on course for a landslide.
Nevertheless, the first hurdle of any Trump comeback has been cleared - the media narrative and focus on his own weaknesses has switched around to his distrusted, unpopular opponent. The next requires some evidence that it actually impacts voting intention.

***

***

Follow Paul on Twitter and check out his website, Political Gambler.
Discover the latest articles