New Hampshire Primary: Will a late Rubio surge deny Trump again?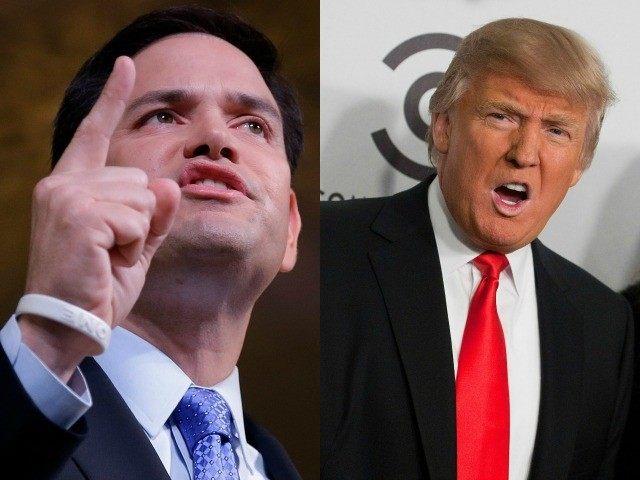 The New Hampshire betting points to Rubio versus Trump
After being toppled by Ted Cruz in Iowa, Donald Trump needs a bounce back win in New Hampshire. The early betting rates him odds-on to do so, but Paul Krishnamurty is backing the GOP's new star to defy him with a late surge...

"Even if Trump maintains enough support and gets them to the polls, to earn 25%, he would be vulnerable to a late surge. Rubio, whose poll numbers have improved steadily over the past week in line with extra, positive publicity, is by far the likeliest to do it."
The political betting story of this past week has concerned Marco-mentum and the dramatic transformation of the race to be the Republican Nominee.
While an intriguing Democrat contest between Hillary Clinton and Bernie Sanders has remained static in betting terms, money has poured in for Marco Rubio on the GOP side. The Florida Senator's odds have shrunk from 3.55/2 to 1.758/11 for the nomination, 8.415/2 to 3.9 to become Next President. In percentage terms, he is now rated the highest of any Republican in this election to date, at 57 and 26% respectively.
Yet in order to achieve those goals, he will either need to upset the odds in Tuesday's pivotal New Hampshire Primary, or defy a famous long-standing trend in U.S. politics. For no Republican nominee in the modern era failed to win either Iowa or New Hampshire and, having only finished third in the former last Monday, the current market rates him only 25% likely to win the latter, at odds of 4.03/1.
Standing in his way is the man who has dominated attention, media coverage and opinion polls for the last six months. Despite failing to deliver for short odds-on backers in Iowa, punters continue to put their faith in Donald Trump. With polls showing him double-digits ahead in New Hampshire, Trump is trading at 1.412/5 (70%).
Will he bounce back from a defeat that has seen his nomination rating decline from 50 to 22%? Or will New Hampshire voters teach odds-on backers yet another lesson about betting in primaries?
My money is on the latter. For several reasons. I remain a strong anti-Trump backer, and more confident of that stance than ever. I believe the poll dominance that drove his odds down was built on sand.
First, a uniquely crowded field of up to 17 candidates has split the vote, making 30% seem like a winning total, when in reality much more will be needed later in the race. The field is now down to eight, at least half of whom are on their last legs.
A combination of superior name recognition and superb media strategy propelled Trump to that target, at a time when voters were either paying little attention or still getting to know the other candidates.
These polls also included vast numbers of Trump supporters that are much less likely to vote, or even be registered. 24% of his supporters in Monmouth's final Iowa survey failed to actually vote for him. Trump's inferior ground game was exposed in Iowa, and it is too late to build one.
With that in mind, I reckon he will undershoot the current poll rating by roughly a fifth. Then factor in that primary voters tend to decide late, and it is very hard for the polls to pick this up. In Quinnipac's survey released on the day of the Iowa Caucus, Trump led Rubio by 14%. By the time votes were actually cast, the gap was 1%.
In the 2012 GOP contest, nearly half of voters decided in the last few days. This is going to happen time and again in primaries and as the best-known, most divisive candidate, Trump is in the worst position to win over late deciders. Poll after poll shows his favorability lagging way behind the likes of Rubio and Cruz. A whopping 42% of respondents in the latest Boston Globe poll say they would be dissatisfied with a Trump candidacy.
Even if Trump maintains enough support and gets them to the polls, to earn 25%, he would be vulnerable to a late surge. Rubio, whose poll numbers have improved steadily over the past week in line with extra, positive publicity, is by far the likeliest to do it.
New Hampshire tends to vote for a mainstream Republican, rather than an outsider. Whereas Cruz followed in the footsteps of the past two Iowa winners Mike Huckabee and Rick Santorum by dominating the evangelical vote there, the Granite State picked the last two nominees, John McCain and Mitt Romney.
The problem this time is that the so-called mainstream lane is so crowded, with Rubio, Jeb Bush, John Kasich and Chris Christie all either polling competitively or winning key endorsements.
In Iowa, Rubio won over the undecideds and moderates at the other trio's expense. My instinct is he'll do so again, as voters realise the others can't win. That quartet typically amounts to around half of GOP voters in New Hampshire. It is a rich seam for Rubio to tap.
Plus, there was a suggestion that Iowa's huge turnout owed something to an anti-Trump vote. Another record turnout is expected and I predict vast numbers will coalesce around the candidate best placed to beat Trump.
While Rubio has momentum, Trump's celebrity campaign looks ever more chaotic and ever less presidential. Since losing Iowa, he's accused Cruz of cheating. In response, Cruz mocked him, fearing that a President Trump might throw a tantrum and randomly decide to nuke Denmark. Trumpertantrum swiftly became the number one trend on Twitter.
Yet another #Trumpertantrum... @realDonaldTrump very angry w/the people of Iowa. They actually looked at his record. https://t.co/S85mxlhLK1

? Ted Cruz (@tedcruz) February 3, 2016
Tonight's ABC debate is pivotal for all concerned. Rubio will come under fire from rivals making a desperate last stand. If he copes - and the evidence from previous debates is very positive - then 4.03/1 could seem a very good price once New Hampshire voters have actually cast their vote on Tuesday.

Recommended bet
Back Marco Rubio to win the New Hampshire Primary @ 4.03/1

Follow me on Twitter @paulmotty and at www.politicalgambler.com

***

For the latest on the US Election and all of our other politics markets, check out the new, improved Betfair Predicts, which forecasts outcomes based on the very latest Exchange data...
Discover the latest articles