Texas Senate Betting: A race to define 2018 and beyond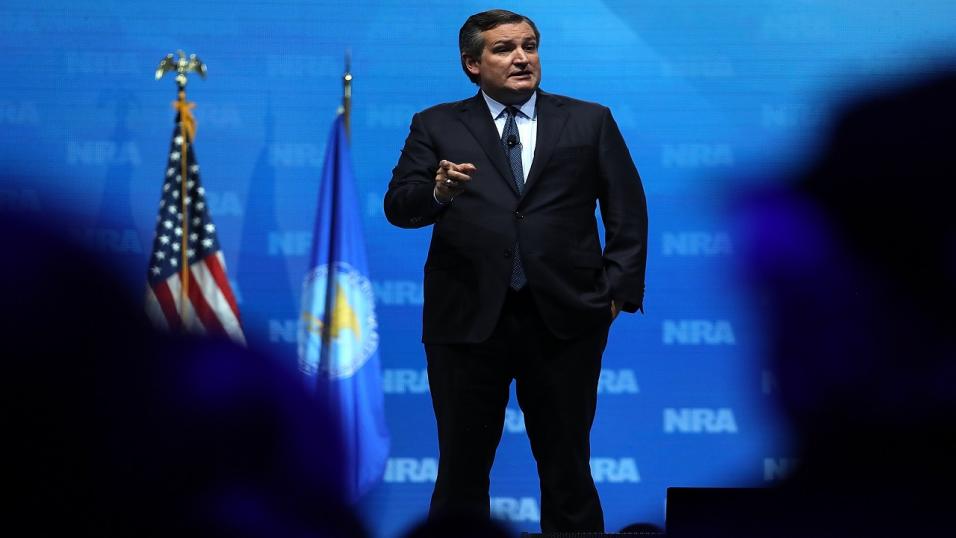 Ted Cruz - the only Republican to give Donald Trump a tough race in 2016
With the US mid-term election campaigns underway, Paul Krishnamurty previews the Senate race everybody is talking about; Ted Cruz v Beto O'Rourke...
"O'Rourke has visited every county in Texas. That alone is significant...he is gaining plaudits for trying to cut through the division and engage opponents."
Eight weeks tomorrow, US voters head to the polls for arguably the most important mid-term elections in their history. At stake is control of the House of Representatives, Senate and potentially by extension, the survival of the Trump Presidency. If Democrats win the first, they will likely start impeachment proceedings although they'll need to win the backing of two thirds of Senators to succeed.
Betfair markets rate the Democrats 64% likely to regain the House and the Republicans 71% to retain the Senate at respective odds of 1.574/7 and 1.412/5. In addition to those nationwide races, we're offering markets on all the individual contests.
In terms of public interest, electoral significance and simply entertainment value, the Texas Senate race has no competition. US media have been covering it for months and some even talk about the two combatants going head to head in 2020 for the White House.
In the red corner, we have Ted Cruz - the only Republican to give Trump a tough race in 2016. In blue, Beto O'Rourke - increasingly hyped as the great Democrat hope. Polls point to a surprisingly close contest, given that Cruz won this seat by 16% on the same 2012 day that Barack Obama won a second term as President.
O'Rourke odds halved in early gamble
When the market opened, Cruz was matched at just 1.152/13. Ever since, as news of the O'Rourke campaign has travelled and speculation of a Blue Wave has grown, the incumbent is out to 1.42/5.
It must be noted that Democrats have been overhyping their chances in Texas for years. It remains merely a long-term target, based on a growing Hispanic population and increasingly liberal cities. To date, the breakthrough hasn't come close to materialising, particularly due to the perennial liberal weakness - low registration and turnout.
In any normal era, with less famous candidates, the Republican would be a shoo-in. However this year and this pair may be different. If would-be Democrats can't be motivated to register and vote this time, they never will.
First, O'Rourke. The telegenic 45-year-old Congressman has been making a stir for months, with his relentless, enthusiatic campaigning and unapologetic liberalism. He has visited every county in Texas.
That alone is significant, because so many US districts have become no-go areas, to avoid targeting. He is gaining plaudits for trying to cut through the division and engage opponents. If he pulls off the upset, it will change the way campaigns operate and by extension, the political conversation.
Whether that is enough to swing a deep Red state remains questionable but O'Rourke may have been fortunate in his opponent. Cruz is marmite. He generates the fiercest of opposition from liberals, but also plenty of independents and even Republicans. White House advisers are reportedly fretting about defeat, because their man isn't 'likeable'.
Cruz lost both friends and credibility during 2016
Cruz failed to beat Trump for the party nomination in 2016 primarily because he couldn't win over mainstream Republicans. Years of obstructionism in the Senate and cynically positioning for a run created many an internal enemy.
As I reflected, when needing needed key endorsements to unite the anti-Trump vote, the GOP establishment preferred Marco Rubio. When Trump attacked the persona of 'Lyin Ted' - the real nasty guy, using smear campaigns on Facebook (employing Cambridge Analytica, incidentally) - it cut through because it chimed with other voices.
2016 may have taken a toll. Cruz initially refused to endorse Trump at the convention, imploring delegates to 'vote their conscience'. The most bitter nomination race in memory ended with his wife having to be escorted out as Trumpists screamed 'Goldman Sachs' in her face. Any credit for a principled stand would be lost after backtracking later.
Trump rally could be a lightning rod
Now in a delicious irony, Trump is heading to Texas to campaign for his old enemy. Inevitably, that has become a focal point for the Democrat campaign and would-be candidates. My 99-1 outside pick for the presidency Michael Avenatti immediately announced a 'Resistance Rally' to coincide. Activists led by Parkland shooting survivor David Hogg have paid for a billboard emblazoning Trump's most embarrassing anti-Cruz tweet. Expect more.
I am excited to announce that I will be leading a large resistance rally in Texas at the exact same time of Trump's (details tba). All groups are welcome to join. We must fight fire with fire and we must send a message that we will fight to make America America again. #Basta

? Michael Avenatti (@MichaelAvenatti) September 2, 2018
UPDATE: I am now officially collaborating with @TrueFactsStated and @davidhogg111. The money raised by this account will go towards funding a mobile billboard to maximize visibility and impact.

Donate // Share #TxSen #Texas https://t.co/GTrsOwBmrE

? Antonio (@AntonioArellano) September 2, 2018

All this can only be good for O'Rourke, about whom expectation of at least a close-run defeat is exciting the 2020 markets. From a peak of 400.0399/1, he's down below 50.049/1 to win the Presidency and has been matched at just 15.014/1 to be the Democrat Nominee.
All targets make good sense from a trading perspective. If winning, he becomes an overnight, nationwide star. There will be a huge buzz and gamble for 2020 although I doubt he'd abandon the Senate after just a few months. If he loses narrowly, there will be nothing to stop him running. Cue a more plausible gamble.
Regarding Texas, 3.259/4 still represents a decent value outsider bet. To generate such enthusiasm and poll so well this early is significant. Democrat turnout is bound to rise everywhere and his opponent is probably second only to Trump in terms of driving it. However unlike the President, I doubt Cruz has a fanatically loyal base.
Bet on US Politics here
Texas Senate
Senate Majority
House of Representatives Majority
2020 US President
2020 Democrat Nominee

Follow Paul on Twitter and check out his website, Political Gambler.
Recommended bets
Back Beto O'Rourke to win Texas Senate @ 3.55/2
Back Beto O'Rourke to win 2020 US President @ 50.049/1 - (to lay back in early 2019)
Read past articles