US Election: Five key dynamics that could define the first presidential debate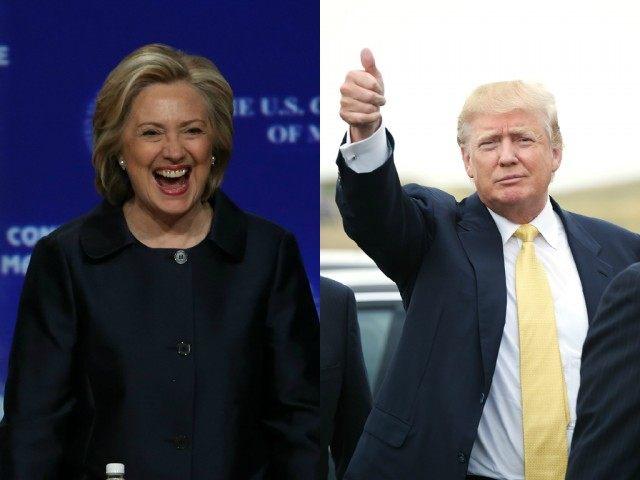 All is still to play for between the two least popular candidates in history
The first presidential debate is predicted to break TV records and, with the betting tightening, it could be a gamechanger. Paul Krishnamurty looks at five dynamics we should be watching closely...
"If the public crave substance, Clinton could expose Trump as an unqualified showman...If they want entertainment, Trump is miles ahead."
*The debate starts 02:00 GMT Tuesday and will be live on the BBC News Channel, as well as streamed on YouTube and Twitter. Paul will be live tweeting throughout on @BetfairExchange*
1 Hillary Clinton's health and appearance
One might like to imagine that a debate to determine leader of the free world would be settled on a sombre analysis of their respective policy credentials, but it has never been the case. Or at least since presidential debates became televised in 1960. Famously, Richard Nixon won that opener among radio listeners but lost the TV audience, thanks to his pallid, sweaty appearance. He never recovered from that, and JFK was elected.
So it should come as no surprise that much of the pre-debate chatter, including among bettors, concerns how healthy Hillary Clinton will appear on Monday night. Three weeks ago, I noted that her health would be one of the key stories to follow throughout the campaign. Within a few days it became the dominant narrative after she appeared to faint following a 9/11 memorial and was forced to admit to suffering from pneumonia.
The Conservative media and internet is awash with rumours of her demise. Many raise legitimate questions about why news of this illness was held back, whether it really was pneumonia and why her schedule remains extremely light. Others simply claim she's dead and been replaced by a double.
The speculation is significantly affecting Betfair markets. Clinton is currently a 1.584/7 chance to be the Next President yet the Democrats are only 1.4740/85 to be the Winning Party. Alternative Democrat candidates account for 5% of the book, including most bizarrely Michelle Obama at 300.0299/1.
Every twitch, every gesture, the tone of her voice and brightness of her eyes will be under instant scrutiny on social media. Expect the market to react fast to any negative signals.
2 Can either candidate improve their negative brands?
In terms of their public image, both start from a terrible position. There has never been a candidate with worse favourability ratings than Clinton, except Trump. Both have spent a lifetime in the public eye, meaning most voters have a fixed view. However these 90 minutes offer a rare, perhaps final, chance to recast their image in a positive light.
Clinton has two main challenges. First, appear healthy. Second, to relax. To come across more personable, human and less managed.
For Trump, the challenge is to appear presidential and less like an amateur. His biggest polling challenges are massive deficits behind Clinton regarding being qualified to be president and on temperament.
There's a school of thought that Trump wins just by being on the same stage as Clinton. For all the hype about gamechangers, reaction tends to be subjective and it's unlikely in this polarised political environment that either side acknowledges victory or defeat. Once the respective spinners have bombarded the media, it may well be perceived as a draw. That eventuality would surely be better for Trump.
3 How will Trump fare in an orderly head-to-head debate?
However in order to achieve such parity, Trump needs to pass a test he never faced during the primaries. The Republican debates were famously anarchic, with up to 16 candidates and insults hurled left, right and centre. For months, Trump sucked up all the media oxygen just by being there and producing outrageous one-liners.
Scrutiny only begun once he'd drawn clear and the field winnowed down to five. After Ted Cruz and Marco Rubio took him on in Texas ahead of Super Tuesday, his numbers begun to stall and appalled colleagues begun plotting a brokered convention. The following debate in Michigan was remembered for a constant three-way shouting match which damaged them all. By mid-March, Trump wisely refused to do any more.
Assuming moderator Lester Holt retains some control, this environment will be different. He won't be able to shout over Clinton and hurl insults as he did with 'Little Marco' and 'Lyin Ted'. Even repeating the 'low-energy' jibes that damaged Jeb Bush might seem inappropriate when addressing the nation, rather than a GOP primary electorate.
4 Will policy substance or showmanship win the day?
This debate truly is a first, because every previous presidential candidate could predictably be relied upon to arrive armed with some policy substance. Trump rarely, if ever, does that and it has served him well. Reports suggest he doesn't believe the audience want that and hasn't been preparing in the conventional fashion, instead studying old footage to identify Clinton's weaknesses.
In total contrast, detail is Clinton's strength. Her central claim for the top job rests on the fact she's been involved in policy-making for the last quarter-century. In the Democrat debates, she managed to dampen Bernie Sanders' passion and rhetoric with strong policy arguments. Head won over heart.
If the public crave substance, she could expose Trump as an unqualified showman, whose policies lack detail and even basic consistency. If they want entertainment, Trump is miles ahead of a candidate known for lacking charisma and rhetorical flourish.
5 Will either finally be pinned down and forced to answer tough, damaging questions?
Their unpopularity stems from a variety of issues, about which neither candidate has been properly held to account. Clinton has spent the last year under intense scrutiny for her use of a private e-mail server, and many of the questions raised have yet to be properly answered. She does not need any detailed scrutiny of the Clinton Foundation, it's donors and deleted e-mails.
Not a day goes by without Trump facing new scandals and allegations of financial irregularities. They could concern his foundation, charitable donations that can't be found, the pending Trump University lawsuit, payments to the Florida AG who was investigating it, overseas business interests and alleged support from Vladimir Putin - to list just a few.
Just as it is certain that Trump will hammer Clinton over e-mails and her foundation, so too she will go hard on these alleged scams, his lack of transparency and failure to release tax returns. This could get explosive and the issues in question have the potential to destroy either or both of them.
***

***

Follow Paul on Twitter and check out his website, Political Gambler.