US Politics: How to play Betfair's ever increasing range of Trump Specials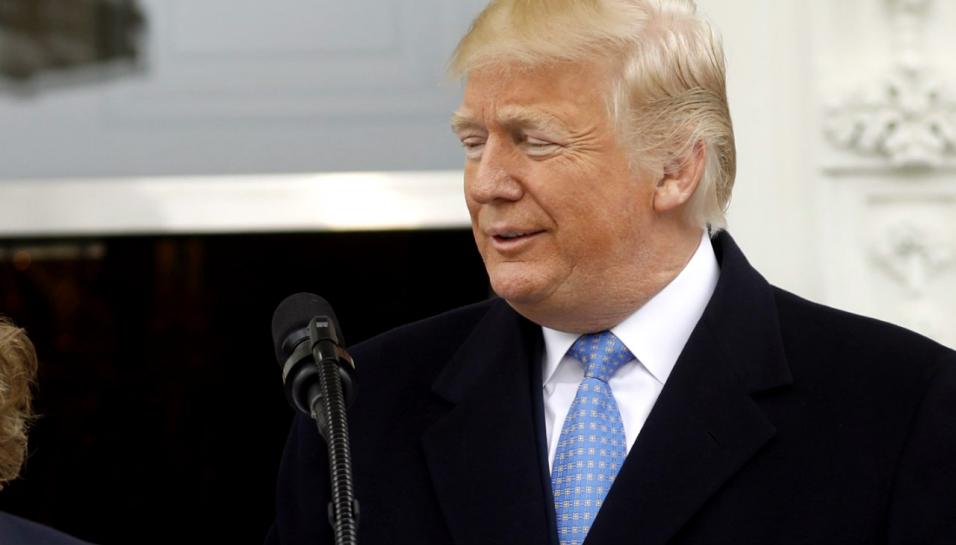 As allies flip, Team Trump is an ever decreasing inner circle
With the Mueller investigation escalating, Betfair have opened a new market on whether Donald Trump will be impeached. Here's Paul Krishnamurty's latest...
"Be prepared for all hell to break loose again on November 9th...these mid-term elections are of profound significance...If the night goes badly for Republicans, these first-stage impeachment odds will collapse."

Back Trump to lose one impeachment vote @ 2.46
One thing nobody could accuse Donald Trump of is failing to spark interest in political betting. From the moment he took office, bettors have been trading the date of his exit date and whether he would survive a full term, not to mention winning a second term. In light of the latest developments in the Mueller investigation, Betfair now have a market on impeachment.
Odds of 2.466/4 are currently available about Trump being impeached during his first term, equivalent to a 41% chance. Note the rules. For this bet to win, just one article of impeachment must pass by a majority vote in the House of Representatives. The later, decisive vote in the Senate, requiring a two-thirds majority, is irrelevant.
Impeachment vote likely if Democrats win the House
Given that the Democrats are firm favourites to win the House at 1.4640/85 (68%), that definition of impeachment is extremely plausible. Even likely. The temptation and pressure to impeach will outweigh any feared electoral risk. Do bear this in mind if reading my previous piece entitled "Corruption will finish Trump but don't bet on impeachment". As I'll explain, all predictions stand!
First, though, I must reiterate the unique potential to hedge between this plethora of Trump-based markets. At one end of the spectrum, he is 2.942/1 to win the 2020 Election. However to do so, he would have to pass numerous hurdles, each of which is a market in its own right.

First it is possible to lay at 12.5 that he leaves office in 2018. After that there will be 2019 survival and possible impeachment, even before thinking about winning the Republican Nomination. As explained earlier when laying out some staking ideas, I'm confident that a running, ongoing accumulator on Trump passing all these earlier targets will amount to much bigger odds come 2020. This hedge strategy carries very little risk and could yield big profits.
Mueller remains undefeated after Manafort guilty plea
So what happens from here? After Paul Manafort's guilty plea and co-operation deal, the Mueller investigation boasts a 100% strike rate. As I've said from the outset, it is an unstoppable legal process that will expose, in ever more shocking detail, the conspiracy between Russian state actors, Wikileaks, Cambridge Analytica and the Trump campaign. Separate or consequential legal actions will likely expose money laundering and organised crime links.
With former manager Manafort and former fixer Cohen both now co-operating, it is hard to think of anyone besides family left in the inner circle. The very least that pair can offer prosecutors is the information to implicate Donald Trump Jnr and Jared Kushner regarding the infamous Trump Tower meeting with Russians.
I doubt anything particularly dramatic, however, will happen during the election cycle, for fear of delegitimising the investigation. Some of these Trump exit markets may well move in his favour, as they have during other relatively 'quiet' periods. Be prepared for all hell to break loose again on November 9th, in both betting and political terms.
Heavy mid-term defeat could finally turn Republicans
These mid-term elections are of profound significance. Inevitably, they will be a referendum on Trump, whose approval has fallen below 40% on several measures. If the night goes badly for Republicans, these first-stage impeachment odds will collapse. It is well worth taking the 2.466/4 now.
Again, I'm sticking with three earlier advised bets on the Democrats winning the House at an average around 1.814/5. If they win it and control of currently GOP-led committees, expect an avalanche of explosive information to be released, thus further fuelling the case for impeachment.
If Republicans were to lose the Senate too despite a very favorable map - their odds for Senate Control have drifted from 1.412/5 to 1.654/6 over the past week - it could be a turning point. Republicans have stayed quiet to date because they see him as a winner after 2016, and because their base adores him. Heavy defeats could change those perceptions.
2019 will then spark, even by recent standards, a remarkably dramatic, unpredictable moment. The Democrats will file and vote for impeachment, against a backdrop of ever more criminal revelations. How Trump reacts and whether Republican senators are prepared to turn on him will define history.
Whilst their reaction remains dependent on events and open to change, as yet there is no evidence to suggest GOP senators will impeach their own president. Regardless, the Trump brand will continue to sink in a mire of corruption. Running for the nomination, let alone President, under those circumstances, to relentless chants of "Lock Him Up" and all the rest, will be a nightmare. I remain of the view that he will withdraw from the 2020 race and spend his final year either on trial or doing a victory lap with his base.
Bet on the Trump Presidency here
Will Trump be impeached during his first term?
Will Trump survive a full-term?
What year will Trump leave office?
2020 Republican Nominee
2020 US President

Follow Paul on Twitter and check out his website, Political Gambler.
Recommended bets
Back Donald Trump to lose one impeachment vote @ 2.46