US Politics: Punters rate an early Trump exit likelier than not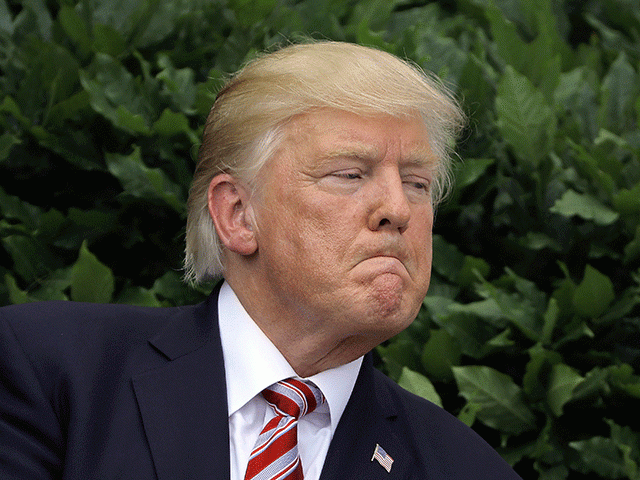 The Russia scandal continues to haunt the Trump presidency
Betfair punters remain unconvinced about the viability of Donald Trump's presidency. As our market rates him odds-on to leave office early, Paul Krishnamurty updates developments in the Mueller investigation that could bring him down...
"An investigation of this magnitude inevitably takes a long time so, if you've backed Trump to go early, don't fret that no concrete charges have been levelled yet. This will drag well into 2019 and, if necessary, beyond. The revelations are not about to stop, nor the story die."
For several weeks - roughly since the Charlottesville riots - the likelihood of Donald Trump failing to last a full term as President has consistently traded above 50% on Betfair markets. Reflecting our polarised times, in which anyone can create their own news bubble aligned with their politics, there is no shortage of confidence on either side of the bet. Over £50,000 was matched at 1.84/5 (56%) before a slight rally this weekend.
So where are we in this unprecedented saga? As ever during the Trump era, the challenge is staying focused on the main issue. The last two years have been a never-ending media circus which all news outlets - liberal or conservative, real or fake - have found impossible to ignore. Nowadays it isn't just crazy tweets, wild speeches or chaotic press conferences. The agenda is also driven by cataclysmic events like Hurricane Harvey or North Korean missile tests.
While such issues may influence public perceptions of Trump, they are unlikely to end his presidency. He won't be impeached over foreign policy, insulting people or lying on Twitter. Rather, his fate will be determined by Robert Mueller's Russia investigation and, on that front, significant developments are emerging on a daily basis. There isn't anywhere near enough space to discuss them all here, but this exhaustive timeline from former White House Press Secretary Bill Moyers covers the subject well.
Three issues are particularly noteworthy. First, the trail of revelations from e-mails that Trump was lobbying to build a Trump Tower in Moscow, even during the campaign. Note this killer line to Trump's lawyer from long-term business associate Felix Sater "Our boy can become POTUS and we can engineer it. I will get Putin on this programme and we will get the Donald elected."
A convicted fraudster with links to the Russian mob, Sater is already a hugely controversial figure and central to the investigation. If that association isn't damaging enough for the President, the e-mails prove that this tweet and numerous other denials of Russian business links were lies.
Russia has never tried to use leverage over me. I HAVE NOTHING TO DO WITH RUSSIA - NO DEALS, NO LOANS, NO NOTHING!

? Donald J. Trump (@realDonaldTrump) January 11, 2017

Second, the relevance of the Steele Dossier - derided as disgusting fake news by Trump when Buzzfeed published it in January - is growing. Glenn Simpson, head of the firm behind it, gave over ten hours of secret evidence to the Senate Judiciary Committee, handing over 40,000 documents. Simpson's testimony now seems likely to be made public very soon. While unlikely to provide concrete evidence, it will provide bombshell news coverage.
Third, Mueller is teaming up with the New York Attorney General, who is investigating financial crimes and money laundering related to Trump's former campaign chief Paul Manafort - whose home was raided by the FBI earlier this summer. Critically, the President would be unable to pardon anyone convicted of state crimes.
An investigation of this magnitude inevitably takes a long time so, if you've backed Trump to go early, don't fret that no concrete charges have been levelled yet. This will drag well into 2018 and, if necessary, beyond. The revelations are not about to stop, nor the story die. The question is whether enough Republicans back Democrat-led moves to impeach him - or the pressure forces him out.
2018 - during which mid-term elections will test the balance of power on the Right - promises to be a profound moment in Republican Party history. Trump already has plenty of public critics on his own side, plus a lot more who are holding their tongue rather than risk a war with their own base. Legendary Watergate journalist Carl Bernstein is one of several respected voices reporting their disquiet.
(1/3) Important Republicans/conservs/Intel-military hi-ups increasingly saying in private that @realDonaldTrump is unfit to be president.

? Carl Bernstein (@carlbernstein) August 15, 2017
Yet rather than appease his internal critics in any way, Trump is on the warpath, attacking national leaders Paul Ryan and Mitch McConnell, and backing primary challenges to critics like Jeff Flake in Arizona.
Therein lies the problem with backing impeachment. Whatever his wider unpopularity, a majority of Republican voters support Trump. It is not clear by any means that his tribe won't ultimately win the civil war, or at least scare opponents out of taking him on publicly. It is equally possible that the chaos just rumbles on until 2020, damaging and splitting the Right. Sure Democrats may despise him but, by 2019, keeping him in office may serve their interest.
Indeed, I must re-iterate earlier advice on these markets and the 2020 election. I'm happy to be on 2018 at 6.25/1, now merely a 3.55/2 chance, but the best value bets are longer-term. It seems certain that, assuming he runs in 2020, Trump will face a primary challenge. Ohio Governor John Kasich - a consistent critic - is reported to be lining up another bid.
So let's do the math. Trump is 3.7511/4 to win the next election - a bet which involves at least two, perhaps three, legs. First 2.245/4 to last the term, then a potential primary race (he's currently 2.26/5 to be the Republican Nominee, then the finale against a Democrat.
Even if the primary challenge doesn't emerge, those early exit odds imply around 1.728/11 for the final leg. Given awful approval ratings, consistently below 40%, plus Democrats inevitably picking somebody more popular than Hillary Clinton, this would be one of the worst odds-on bets in history. If you don't mind tying up money for three years, this is a must-lay.

Recommended bet
Lay Donald Trump to win the 2020 Election @ 3.814/5

****
Follow Paul on Twitter and check out his website, Political Gambler.