US Politics: The tide is finally turning against Donald Trump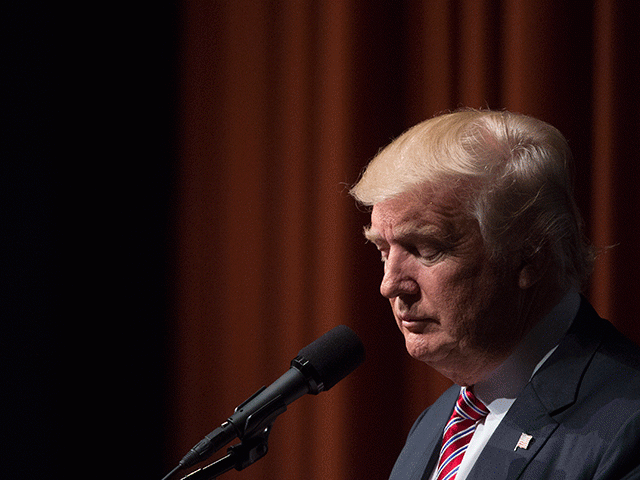 Trump's troubles are only likely to worsen as the honeymoon period ends
As new revelations in the Trump Russia scandal emerge literally by the day, Paul Krishnamurty looks at our markets regarding the president's exit date and explains how Trump's fortunes are likely to deteriorate...

"Investigators are now examining whether the digital campaign run by Jared Kushner actively co-ordinated with the Russians, perhaps by guiding them towards key voter segments in swing states...For my money, this is the key angle to watch and likeliest to produce a smoking gun."
After two years of the unlikeliest front-line political candidate in history repeatedly defying conventional wisdom, expert opinion and betting markets, it is tempting to tire of asking the question. Nevertheless it may be more pertinent than ever. The Trump Impeachment Saga is escalating.

In the wake of the latest revelations in the Trump Russia scandal, any hope of it subsiding is gone. The acknowledgement that Donald Trump Jnr, Jared Kushner and Paul Manafort did attend a meeting with Russian operatives offering damaging information on Hillary Clinton feels like a gamechanger.

No longer can this story be dismissed by the president and his allies as 'fake news', a 'witch-hunt' or Democrat excuse for election defeat. At the very least, it is firm evidence of a willingness to collude with a hostile foreign power and exposure of repetitive lies from Team Trump. Taken alongside stacks of circumstantial evidence which in itself demands a long, thorough investigation, it is anything but the 'Nothing Burger' earlier claimed.

The news is likely to worsen for the President as the trail of connections and events are explored further. As we saw with Clinton's Benghazi and e-mail scandals, investigations take years as journalists and opponents pore over every small detail. Those investigations - which ultimately yielded no charges - nevertheless destroyed Clinton's reputation, yet here's how the former editor of Politico compares it to the relatively little we know of Trump Jnr's communications.
We've read tens of thousands of Hillary's emails; FBI spent a year investigating too. Not a single speck as troubling as Don Jr's one email.

? Garrett M. Graff (@vermontgmg) July 11, 2017

The son, however, is a minor player compared to the son-in-law. Kushner is arguably the President's closest adviser and his actions are being scrutinised to what could be ruinous effect.

Kushner has already been forced to amend the list of foreign contacts on his security application - adding over 100 names. Inevitably, Democrats are calling for his security clearance to be at least reviewed, if not revoked. They are not alone - here's George W Bush's ethics lawyer's take.
Jared Kushner's security clearance should be revoked. If not, we should just throw in the towel and give one to Vladimir Putin himself

? Richard W. Painter (@RWPUSA) July 16, 2017

Furthermore the investigation into precisely how Russia interfered with the election will place Kushner central stage. The principal claim is that, using a sophisticated network of bots to make stories go viral, hacked information and fake news such as Pizzagate were spread to damage Clinton. Having spent 2016 literally glued to the campaign on social media, I am certain that happened - regardless of who was responsible.

Investigators are now examining whether the digital campaign run by Kushner actively co-ordinated with the Russians, perhaps by guiding them towards key voter segments in swing states. To make such a plot effective, the anti-Clinton material would need to be properly targeted at the right Facebook profiles, for example.
Could this data firm provide the smoking gun?

Focus is growing on the controversial data firm Cambridge Analytica - a pivotal part of the Trump campaign, famous for micro-targeting voters in precisely this way. Founded by huge Republican donor Robert Mercer, with former Breitbart chief turned close Trump adviser Steve Bannon on it's board, Cambridge are also under investigation in the UK for their operations during the EU Referendum. Even months before the election, journalists were asking whether their connections would ensure Russia had access to US citizens' private data.

For my money, this is the key angle to watch and likeliest to produce a smoking gun. However before betting on an early Trump exit, we must remember that a vast number of Americans simply don't believe this story or aren't interested. Impeaching the president will require significant help from Republicans, amongst whose supporters Trump retains an approval rating above 80%. Are Congressmen and women really about to pick a fight with their base?

Nevertheless, there are signals that those dynamics are changing. Trump's approval rating hit a new low of just 36% last weekend and without improvement, some Republicans will need to drop their support ahead of next year's mid-terms. In the so-called 'flip counties' Trump won by 51/43, his approval rating is now in deficit by 44/51. Even in the counties where he performed best, winning by 65-29, approval is down to just 56%.

Significantly, criticism is coming from beyond the usual suspects. Nobody with knowledge of US politics and media would understate the importance of Fox News to the Republican cause. Check out this brutal segment where Chris Wallace and Shephard Smith condemn the trail of repeat lies.
Watch Trump-supporting Fox News condemn 'lie after lie'

Trump's best hope remains real domestic achievements, that would make what he calls 'Russia Fever' seem like a distraction, but there is little progress. Just today, Republicans appear to have stalled on their signature promise to repeal and replace Obamacare, at least for now. The inevitable trajectory of any electoral cycle means that achieving anything becomes harder as time progresses. These chaotic first six months were supposed to be the honeymoon.
Markets, however, are yet to respond to the latest developments

For all his troubles, though, Betfair markets have yet to move against Trump. His odds to last a full term have barely moved from 1.910/11 (53%) in months (although being so low at this stage is unprecedented) and he's actually shortened slightly to 3.39/4 to win the 2020 Election. 2018 remains popular at 4.67/2 in our Trump Exit Date market, in expectation that the investigations will intensify over the coming months. Understandably after last year's upsets, punters are loathe to take Trump on.

However whilst we must learn from history, we should not overstate the importance in this context. Politics changes fast. Despite taking a big hit last November, my fundamental view of the Trump phenomenon remains unchanged. His rise was a black swan and electoral college victory a geographical miracle, because his 'Make America Great Again' especially appealed in the Rust Belt.

It was a unique election involving two historically unpopular candidates and the biggest single cause of Clinton's defeat was not Trump, but low turnout amongst Democrats. If Trump is the candidate, that will not happen in 2020. He is so unpopular amongst liberals that the Democrats could put up a circus clown and still get their vote out.

I'm not prepared to predict he will be impeached and a resignation seems completely out of character. Besides a speculative bet on 2018 at 6.25/1, I've avoided the early Trump exit markets. Laying him around 3.55/2 for the next election makes infinitely more appeal. History won't repeat itself.

Recommended Bet
Lay (oppose) Donald Trump to win the 2020 Presidential Election @ 3.55/2

****

Follow Paul on Twitter and check out his website, Political Gambler.
Discover the latest articles