Donald Trump Betting: Beware the bandwagon; we've not seen the full Mueller report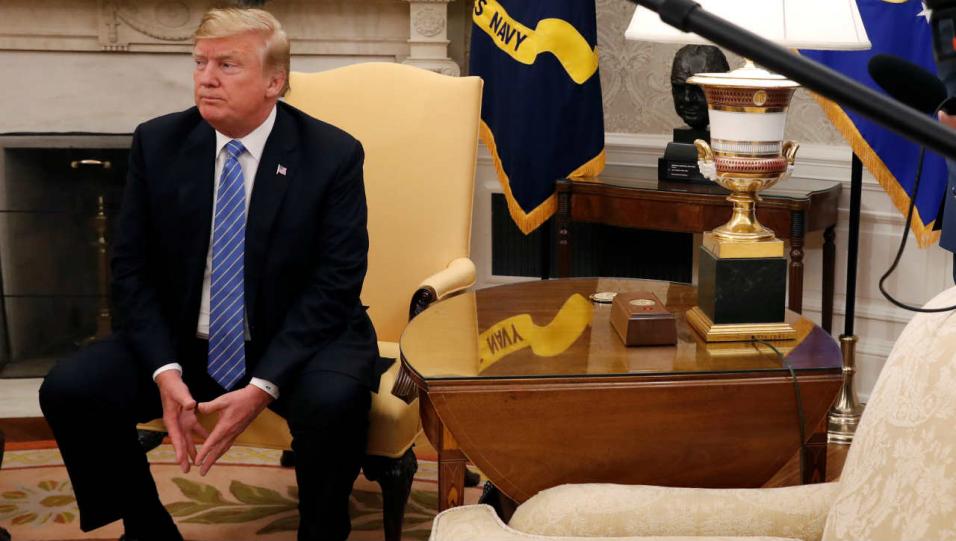 Are Donald Trump's claims of 'total exoneration' premature?
Betfair's 2020 election markets are moving in Donald Trump's favour after some initial conclusions from the Mueller report were released. As Paul Krishnamurty explains, that may be premature...
"This remains an evolving story in which the latest headlines are based on incomplete information."
As he scours the headlines and hot takes on cable news, Donald Trump will enjoy this morning more than any since becoming president in 2016. The first glimpses of Special Counsel Robert Mueller's report into Russian interference in that election are out and on the principal charge, Trump and his campaign have been cleared of collusion.
No Collusion, No Obstruction, Complete and Total EXONERATION. KEEP AMERICA GREAT!

? Donald J. Trump (@realDonaldTrump) March 24, 2019
Trump backed heavily for re-election
The betting signals are positive too, with Trump shortening to 2.727/4 for the 2020 Election from 3.02/1 since Friday, and 1.141/7 for the Republican Nomination. He can now be backed at 8.07/1 to leave office early and first-stage Impeachment by the House of Representatives is out to 6.411/2.
Those moves reflect the instant takes and, if 'total exoneration' becomes the prevailing narrative, Trump's odds may have further to fall. Be very wary before jumping on that bandwagon or drawing snap conclusions, though. This remains an evolving story in which the latest headlines are based on incomplete information.
Partial summary is likely heavily spun
The Mueller report has not been released. Instead, we have the Barr summary - four pages which Trump's Attorney-General deemed fit for immediate publication. We should assume it has been spun to present Trump in the best light. And yet while noting Mueller had not concluded the president committed a crime, it also does not exonerate him on obstruction of justice.
This is merely the start. Democrats immediately called for the full report to be released and have the congressional powers to get it. There are many more stages of the process to play out and, irrespective of short-term political ramifications, Trump is nowhere near out of legal jeopardy.
In due course, the report will become fully available along with evidence. Mueller has farmed out stacks of evidence to state prosecutors such as the Southern District of New York, who convicted Michael Cohen and have since charged Paul Manafort.
Butina and Stone cases yet to play out
Inevitably given the nature of modern news, too much emphasis was placed on this first release. The story cannot be fully told yet, due to the ongoing prosecutions. Maria Butina, the Russian spy who infiltrated the NRA and Republican Party, is still co-operating, apparently in solitary confinement. Roger Stone is yet to go on trial for crimes in association with Wikileaks, that go to the very heart of Russian collusion. Mueller is hardly going to jeopardise his own prosecutions with loose words.
Nor is this anything like the end of Trump's legal problems. There are 16 ongoing criminal investigations. The House has subpoenaed almost everybody in Trumpworld, to appear in front of six committees. Investigations into donations to and spending by his Inaugural Committee and long-term relationship with Deutsche Bank carry a similar or greater threat level to Russian election interference.
Russian interference remains highly relevant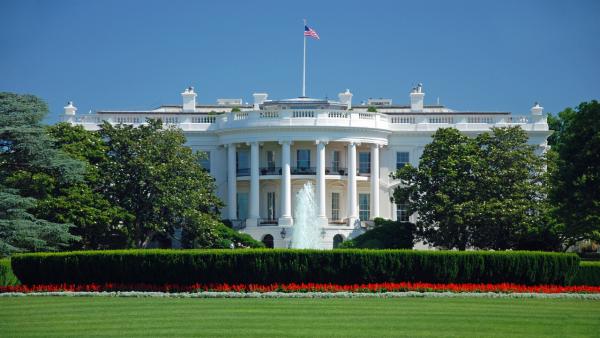 Nevertheless moving forward, the Russian angle still very much matters. As already demonstrated by dozens of indictments, plea deals and the FBI in early 2017, Mueller confirmed that Russia did interfere with the election in order to help Trump get to the White House. It is demonstrably part of a global Kremlin-led operation that has certainly swept through European politics.
Clearing Trump of colluding with the Kremlin does not change this but, as yet, the president has not acknowledged that it even happened.
Throughout 2018 in the run-up to the mid-terms, various government bodies warned their electoral systems were vulnerable and that little or nothing was done to protect them. This will remain an issue ahead of 2020 and Trump will come under pressure to act.
Democrats must beware alienating swing voters
Perhaps carrying on the fight will eventually work for Trump. If he wins the spin war and the entire investigation gets branded a partisan witch-hunt, cooked up by a hostile liberal media, in public eyes, it might turn around enough of the moderate suburban voters that switched to the Democrats at the mid-terms.
I remain sceptical. Throughout the Trump era, opinion has been remarkably entrenched on both sides. Liberals have despaired at how no scandal can move the needle with his 35% base. Now Republicans may realise how doubling down over the most divisive issues has entrenched and mobilised the majority against him.
Plus as the opposition, the Democrats are free to pivot. If it isn't working, they can tone down the Russia talk while the cases unfold. Among the 16, there will be plenty to selectively choose when necessary. Contrary to what many UK commentators are saying, the Democrats didn't overplay Russia during the mid-terms. Their focus was actually more on healthcare and gun control.
Hillary Clinton's example proves that mud sticks
While they are entitled to enjoy today, it would be naive for Republicans to think they will gain any lasting advantage from this episode. All they need do is reconsider the career and fate of their old foe, Hillary Clinton.
The Clintons spent a quarter of a century under investigation by a Republican congress. They were never indicted. Over the use of a private e-mail server while Secretary of State, then FBI chief James Comey opted not to indict but, in publicly criticising her 'recklessness' ensured there would be no total exoneration.
The mud stuck. In our conspiracy theory obsessed world, the alleged cover-up became the story and emblematic of a corrupt individual. Just as she was taunted by 'Lock Her Up' in 2016, so 'No Exoneration' will stick to Trump, and there is much more yet to come.
Bet on the Trump Presidency here
Will Trump be impeached by the House of Representatives during his first term?
Will Trump survive a full-term?
What year will Trump leave office?
2020 Republican Nominee
2020 US President
Follow Paul on Twitter and check out his website, Political Gambler.
Discover the latest articles
Read past articles