Betting Masterclass Volume 16: Paul Krishnamurty on how to predict elections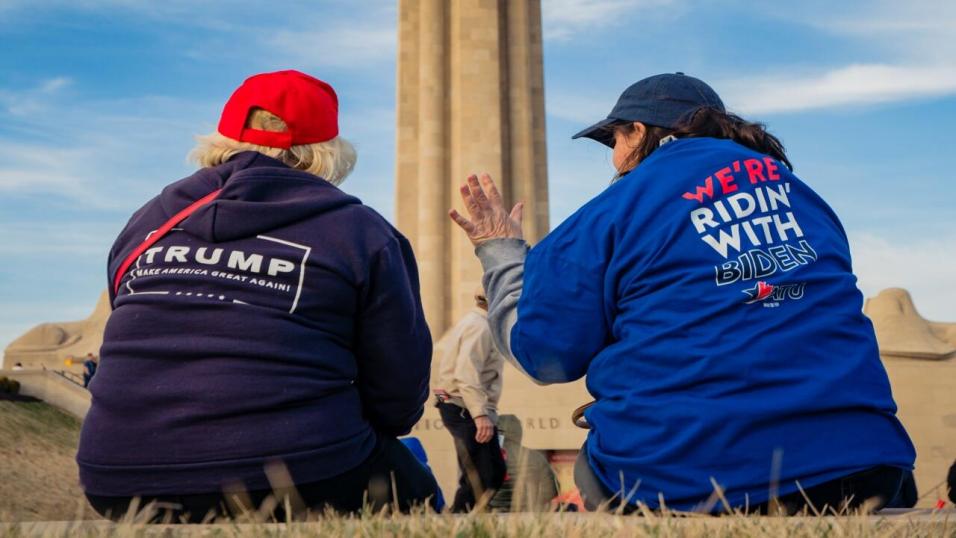 Trump v Biden is set to be the biggest betting heat of 2020
In the first of two masterclasses on politics betting, Paul Krishnamurty examines the trends, research tools and most reliable indicators for predicting elections...
"Recent political history has several historic betting upsets, with various 'golden rules' debunked in the process...this remains an imperfect science"
Arguably no set of markets have grown more in the past decade than those related to politics. From being a niche pastime, that spiked infrequently whenever there was a big election or leadership contest, political betting has become an almost daily conversation and the biggest elections are huge, worldwide events.
In 2016, politics actually produced the two biggest markets ever on Betfair - the Brexit referendum and the US Election that saw Donald Trump elected. At this stage of Trump's re-election bid, the trading volume on Betfair is running at triple the rate on that previous record-breaking total.
We can place political betting opportunities into three categories. 1) Elections - whether national or local. 2) Party leadership contests. 3) Ongoing, newsworthy events - Britain's three-and-a-half year Brexit process provides an obvious example. In this piece, I will focus on elections.
There is no reliable formbook to apply across elections
Smart betting involves identifying consistently reliable indicators - a formbook. Ideally, there are systems that can be applied across events. Whereas that is generally possible with sports betting, it is highly questionable whether any such consistency can be found in politics.
The best way to win on elections is good old-fashioned hard work and research in order to understand the particular dynamics of each race. Each election is unique - whether that be the parties/candidates and/or their brand at that precise moment, key issues or differential motivation of particular groups of voters.
Golden rules keep on falling
Indeed, recent political history has several historic betting upsets, with various 'golden rules' debunked in the process.
First and foremost, until 2016, the argument that betting markets were the best predictor of results - more so than polls - held sway. From Betfair's inception in 2001 until that year, the main market favourite 100 days out for every US or UK election went on to win. Then Leave won the referendum and Trump defeated Clinton - both massively against the tide of money.
Second, there was a logical theory that elections would generally see a late swing towards the status quo, as voters took a closer look at the opposition and weighed up the risks involved in change. That provided a strong argument for backing Remain in the referendum.
More generally, opposition parties tended to fall back during election campaigns. Then came Jeremy Corbyn. In the space of six weeks, his Labour Party turned the polls and 2017 election on their head. Their rise from around 25% to 40% is unprecedented and completely blindsided various betting markets.
The third 'golden rule' to fall came this year. An extremely reliable tactic in past primaries for a US election was to follow results in the first two primaries. Without winning Iowa or New Hampshire, candidates would rapidly lose momentum and donors. Victory in one of those two primaries was regarded as an imperative.
This year, Joe Biden flopped abysmally in both. He then failed to win the third primary in Nevada. Yet he (predictably according to the betting) bounced back in South Carolina and, within a few days of winning that fourth race, Biden had all but secured the nomination.
Is it now best to back election outsiders?


This question pops up frequently. Outsider backers feel empowered by those upsets. Experts have never been held in lower regard and ended up with egg on their faces in 2016 and 2017. There have also been big turnarounds in French and Australian elections.
I think this is a harsh, simplistic conclusion. The form prior to 2016 suggested the complete reverse - that there was no more reliable favourite than an election favourite. The overall sample remains relatively small and perhaps, with hindsight, we were due a few upsets.
More recently, some solid favourites were arguably over-priced before winning easily - Democrats to win the House of Representatives in 2018. Conservative Majority in 2019.
It is as likely that we have simply been through a dramatic decade which saw many of the old rules of politics change. Voters realigned. The issues that motivated them changed. Critically, social media transformed the way voters obtained information and parties communicated with them. The most recent results in the UK and USA have been predictable.
Where to do the research
Therefore to approach election betting in the most professional manner, we need to stay on top of such trends. Demographic trends. Regional swing. Ongoing analysis of the particular parties and candidates, their positions. The specific priorities of voters.
There are numerous websites devoted to the cause, providing comprehensive analysis from a range of academics. All of the following provide excellent research tools
Fivethirtyeight.com (USA plus world politics)
Sabato's Crystal Ball (USA)
Cook Political Report (USA)
ElectionsEtc (UK)
UK Polling Report (UK)
All of these sites are working off opinion polls and, critically, weighing the merit of them. For this November's US Election, a plethora of polls emerge every day but some are more reliable than others. It is definitely worth checking Fivethirtyeight's pollster rankings when reading them.
Academic analysis remains far from bombproof
However whilst all these sites provide essential research tools and valuable insights, none are remotely bombproof. None of their models predicted those upsets. The Fivethirtyeight model disastrously imploded as the live results emerged during the 2018 US mid-terms. Markets on Betfair wrongly reacted to its volatile over-reactions. This remains an imperfect science.
It is important to recognise those imperfections. An opinion poll is not a prediction. It is merely a snapshot of opinion at a particular moment. They all contain a margin of error - which, in betting terms in a close election, can make a profound difference. Contrary to popular legend, the polls weren't so far out at the Trump/Clinton election and barely at all at the referendum.
An inevitable problem is accounting for regional differences. Trump won because the US election is decided by an electoral college, determined by each state awarding a set number of votes - as opposed to the national, popular vote. So far as UK elections - involving 650 individual constituencies - are concerned, uniform national swing is a thing of the past.
MRP models now seem the best predictor
One very significant breakthrough regarding these differentials has been the rise of Multi-level Regression and Post-stratification (MRP) models. These models are built by weighing the demographics and personal characteristics of each state/constituency, then applying wider polling trends to estimate how each might pan out. Check out Yougov's explanation of their model for the 2019 UK General Election.
MRPs have become more frequently used in recent UK elections, and emerged with tremendous credit. When Yougov's model forecast a hung parliament in 2017, they were mocked - conventional predictors pointed to a Conservative landslide. It proved right and likewise, their model consistently forecast a healthy Tory majority in 2019.
When it comes to the next big political market - the US election - my advice is to pay greatest heed to MRP predictions. Yougov have partnered with The Economist and are in the process of rolling theirs out. At the time of writing, their model strongly favours Joe Biden.

Follow Paul on Twitter and check out his website, Political Gambler.
Discover the latest articles
Read past articles