US Election: Just how badly damaged is Hillary Clinton?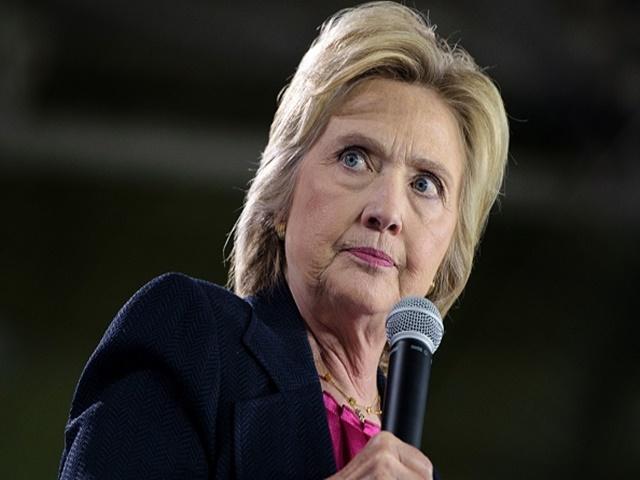 Is Hillary Clinton's presidential bid in trouble?
The US election betting is tightening up as Hillary Clinton comes under fire over her e-mails and attacks on Donald Trump's supporters. Paul Krishnamurty surveys the damage...

"Just as Brexit motivated a gamechanging batch of extra angry, white voters to the polls, so they may for this 'alt-right' candidate, especially after being labelled 'deplorable'."
She's been the overwhelming favourite to succeed Barack Obama since Betfair's Next President market opened, and is the shortest priced ever at this stage of a US election cycle. She couldn't have handpicked a more toxic opponent than Donald Trump, and enjoys a massive advantage in terms of campaign organisation. Yet Democrats are getting worried that Hillary Clinton has not sealed the deal yet, and momentum is slowly shifting towards Trump.

Clinton's poll lead has shrunk since securing a massive bounce following the Democrat Convention, even disappearing altogether in some polls, and the market has moved accordingly. From a peak of 1.261/4, equivalent to an 79% likelihood, the former First Lady is now out to 1.4740/85 (68%) and her backers are nervously awaiting to see the fallout from a terrible weekend news cycle.

Her problems clearly pre-date Friday's comments that half of Trump's supporters were a 'basket of deplorables' - eerily reminiscent of Mitt Romney's 47 per cent gaffe that was widely assumed to have hurt his 2012 bid. Rather the damage is primarily the result of nearly two years of investigation into her private e-mails and the scrutiny hasn't stopped yet.

We can't conclude for certain that the latest e-mail revelations - revealing the destruction of thousands of e-mails, smashing of mobile phones and what critics define as cash for access via the Clinton Foundation - are the main driver of her declining numbers. There are other issues in play, such as Trump improving his own performance.

Nor can we be certain that the e-mails will play a particularly key role in November. Historically, elections pretty much everywhere are decided on much wider topics such as the economy, foreign or security policy. However it is beyond doubt that the scandal has seriously damaged her reputation.
Clinton's approval ratings plunge to a new low

Clinton's approval ratings have slumped to an historic low, down to an absymal 38% in the latest Gallup survey. Remarkably, her unfavourables overtook Trump in last week's CNN survey, 57% to 56%. This is before the latest 'deplorables' controversy.

Trump and Republicans repeatedly portray her as corrupt, entitled and elitist - critiques that both scandals are bound to reinforce. Complaining about racism to a group of wealthy donors feeds perfectly into a longstanding Conservative line of attack about white liberals. It can only help Trump maximise his vote by bringing some of his numerous Republican sceptics on board.
If Hillary's preference for hanging out with rich donors over average folks didn't scream "elitist!", her "deplorables" statement did.

? Bill Mitchell (@mitchellvii) September 10, 2016
Worse, similar attacks are often heard from left-wing voters who supported Bernie Sanders during their controversial primary. Again, revelations from the Russian hacking of DNC files added fuel to the fire. Yet these progressives are voters Clinton urgently needs.
Could other popular Democrats come to her rescue?

Can she turn it around? It should help that Sanders and progressive stars such as Elizabeth Warren are fervently campaigning on her behalf. It remains almost unimaginable that a meaningful number of leftists will want to aid a Trump presidency in any way. Her current poll numbers are slightly depressed by Green candidate Jill Stein, who will probably slip back from an average 3.3% during the final stretch.

In terms of her fightback narrative, expect Clinton to emphasise her resilience. For 25 years, she has been on the political frontline, under constant attack from Republicans. Especially after the e-mail dump, she is the most scrutinised politician in history.

Plus for every offensive comment or charge of corruption, she will hit Trump back equally hard. Just last week, Democrats turned 'pay for play' allegations right around to Trump regarding numerous political donations, including the Florida Attorney General who was investigating Trump University.

Likewise, fundamental advantages may just carry her through. Trump faces an enormous task to win the electoral college, needing an almost perfect sweep of swing states, whereas Clinton has numerous routes to 270. Her ground game and digital marketing strategy is leagues ahead of an extremely amateurish rival campaign.

Another positive indicator may be found in President Obama's positive approval ratings, and a nine-year high in economic optimism. These have historically been a useful guide and her fellow Democrat will certainly hit the campaign trail hard on her behalf, warning the public against the folly of voting Trump.

However if this race remains close, turnout will be pivotal and there she could have a big problem. There is a saying that 'Republicans fall in line behind their candidate. Democrats need to fall in love'. Anecdotally from travelling the USA this year, I can report that very few people speak enthusiastically about Clinton, let alone love her.

On the other hand while Trump is loathed by a majority, his supporters are fanatical and proved steadfastly loyal throughout the primaries and subsequent scandals. Differential turnout lay behind the recent Brexit shock and a repeat phenomena offers Trump his best chance of victory. Just as Brexit motivated a gamechanging batch of extra angry, white voters to the polls, so they may for this 'alt-right' candidate, especially after being labelled 'deplorable'.

In the current mood, it seems unlikely that Clinton will be able to maintain the coalition that enthusiastically backed Obama in 2008 and 2012. Speeches from the President and First Lady were the standout moments from the convention and arguably drove Clinton's big poll bounce. She will need plenty more of their help between now and November 8th.

***

***

Follow Paul on Twitter and check out his website, Political Gambler.