US Election: 7 reasons why Jeb Bush won't win the Republican Nomination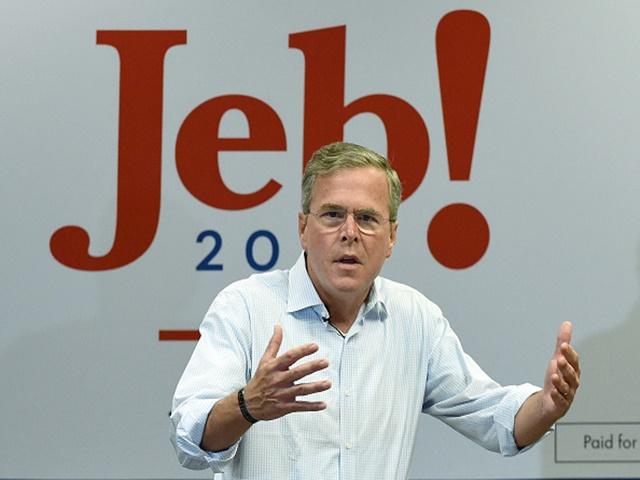 Jeb Bush has yet to receive any positive dividend from instant name recognition
With an enormous election war chest, winning record and instant name recognition, Jeb Bush has been red-hot favourite for the Republican Nomination ever since declaring. Paul Krishnamurty, however, believes his bid is ultimately doomed, for the following seven reasons.
"Bush looks like the past, returning to politics after nearly a decade away from the frontline. The most obvious parallel to be drawn is with 44 year-old Marco Rubio, the new GOP star in Florida, and his closest rival in the betting."
1) Early favourites in recent GOP contests have a terrible record
Betting markets have an outstanding record of predicting winners when it comes to the closing stages of elections, but early favourites of leadership contests are notoriously unreliable. Particularly in the Republican Party's case.
The 2008 and 2012 selection processes saw a whole series of big-names flop badly after significant early gambles. In 2008, Rudy Giuliani, Fred Thompson and Mitt Romney all failed to even make the top-two.
In 2012 Sarah Palin, Rick Perry, Herman Cain and Newt Gingrich either didn't run or make the top-two, despite assuming favouritism during the early stages of betting.

2) Given huge name recognition advantage, Bush's poll numbers are diabolical
Early polls should be treated with great caution, as most voters are yet to fully engage, let alone decide. Most of the candidates are little-known outside Washington or their own state, and would expect to make polling improvement only once their campaigns are fully functional in the early primary states.
That excuse could be applied to all but two of the 14 candidates. Bush and Trump are easily the best-known and are the only candidates about whom voters tend to have a clearly defined view.
See the latest Quinnipac University poll. Trump leads the race with 25%, but 29% name him as the candidate they definitely wouldn't support. Bush's numbers are even worse, with only 10% backing him for the nomination and 16% definitely not.

3) Bush increasingly looks like yesterday's man, who missed his best chance in 2012
Four years ago, the GOP establishment were crying out for a mainstream alternative to Romney, and Conservative commentators were calling for Jeb to run well after the primaries had begun. At the time, his recent purple-state winning credentials would have made for a serious bid, certainly more convincing than the hapless Romney.
Now in a much stronger field including some strong, younger candidates, Bush looks like the past, returning to politics after nearly a decade away from the frontline. The most obvious parallel to be drawn is with 44 year-old Marco Rubio, the new GOP star in Florida, and his closest rival in the betting.

4) The family name may offer no advantage in an increasingly anti-establishment America
Moreover, there is a strong sense that the US public are sick of the political establishment, and weary of dynastic families. Outsiders are thriving on both sides, whether it be Bernie Sanders for the Democrats or Trump, Ben Carson and Carly Fiorina for the Republicans.
That may well prove a big handicap for Hillary Clinton but at least she has strong support from her own party. The Right, however, seem intent on a candidate promising to take the fight to Washington. That simply isn't Jeb, the son and brother of former presidents, neither of whom left office on a high note.

5) In any case, it will be impossible to reconstruct his brother's coalition
Again, it is important to emphasise the change within the Republican party. When George W Bush won, he did it via building a coalition of social conservatives, defence hawks and economic conservatives. John McCain was his only serious rival.
Social conservatives have plenty of undiluted options like Carson, Huckabee or Ted Cruz nowadays. Bush is one of the least hawkish on foreign policy.
Economic conservatives are not united around one candidate, or even a philosophy, with many accusing these past Republican adminstrations of 'crony capitalism'. There was no such thing as the 'Tea Party', 27% of whom say they would definitely not support Bush, when his brother was in office.


6) Financial supremacy is not necessarily decisive anymore
Besides the name recognition and status, the big reason behind the early Bush market surge was a vast war chest, that would ensure he lasts a marathon 50-state primary race. Money remains a huge issue, that will doubtless put paid to many rival bids.
However it is arguably less important nowadays. McCain won in 2008 despite a virtually bankrupt campaign, followed by the similarly financially-challenged Huckabee. Trump has shown that if you make enough headlines, there's less need to spend fortunes on advertising. Carson's campaign is thriving with very limited resources, but committed activists, especially on social media.

7) There is stiff competition to be the moderate alternative to Donald Trump in must-win primaries like New Hampshire
Historically, these primary races hinge on the first two primaries. No candidate this century won the nomination without either Iowa or New Hampshire. The former has been dominated recently by social conservatives and Bush must be considered an outsider there.
That makes the second race utterly pivotal for the more centrist candidates, for whom another defeat could prove fatal. Trump leads the early New Hampshire polls, although Bush, Rubio, Fiorina, Chris Christie and John Kasich are all stating strong claims for that more 'centrist' role. If any of them win NH, they are in poll position to scoop up the big donations required to drive their bids through the longer campaign.

Follow me on Twitter @paulmotty and at www.politicalgambler.com