2020 US Election: Beto O'Rourke is the star the Democrats need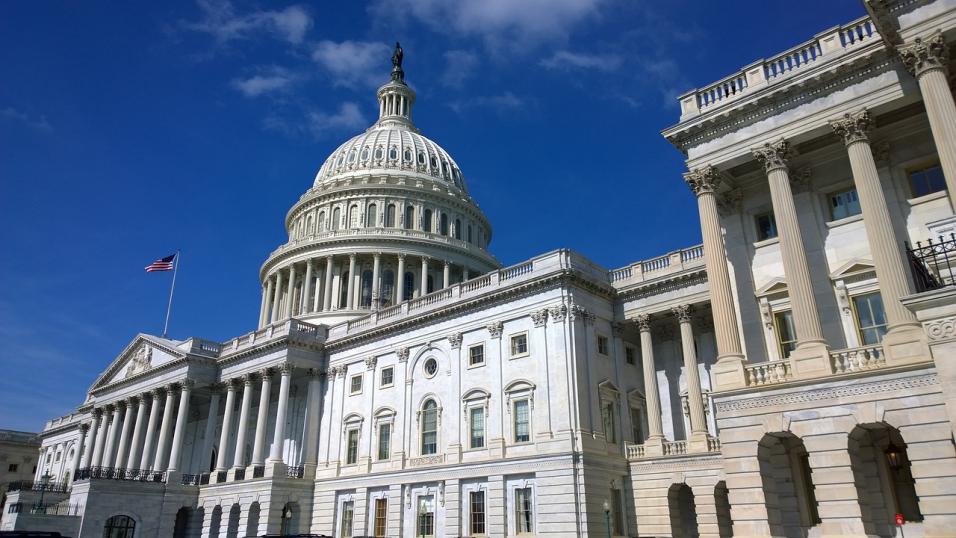 The race is on to square up to Donald Trump in 2020. Analysing the leading Democrat candidates, Paul Krishnamurty remains strong on Beto O'Rourke and recommends another outside bet...
"Beto O'Rourke has Bernie's ability to inspire mass rallies but is three decades younger, without the decades of ideological baggage outside the party mainstream...The party establishment love him."
Analysing the mid-terms, I argued that Donald Trump will not be re-elected and that there was a good chance he wouldn't even be on the ballot. Today let's consider who will take him, or a Republican replacement, on in the 2020 US Presidential Election.
Huge field expected for Democrat primary
2020 will see a Democrat primary like never before. Anybody with even vague White House ambitions will be excited following the best Democrat mid-terms results since Watergate. With Trump engulfed in one scandal after another, possibly facing impeachment, there has never been a better time to be the Democrat Nominee.
The politics may be in total contrast to what we saw in the explosive 2016 Republican primary but the dynamics similar. Then, 18 candidates produced an anarchic process that required the TV companies to show an 'undercard' debate preceding the main event. The resulting circus produced unpredictability, constant drama and defeat for mainstream politicians.
Kamala Harris remains in pole position
A case could be made for at least 15 candidates. CNN's Harry Enten listed his current top-ten rankings plus three wildcards and that didn't cover the field by any means. His number one is also top rated on Betfair - California Senator Kamala Harris is available to back at 9.417/2 to be Next President and 6.05/1 for Democrat Nominee.
Harris was actually the first bet I advised on this market at 15.014/1 last October but I've since laid the stake back. Assuming she runs, her chance is obvious. The California primary is much earlier than usual in the next cycle and whoever wins it will be front-runner.
Harris will continue to get much exposure scrutinising Trump via her role on the Senate Judiciary Committee. There is a strong inclination among Democrats to pick a woman. She's in pole position but that is reflected in short odds and there will be plenty of other women involved. For example Enten rates Elizabeth Warren 18.5 second and Amy Klobuchar 40.039/1 fourth. At the same odds, Tulsi Gabbard 32.031/1 and Kirsten Gillibrand 40.039/1 are attracting support.
High-ranking Democrats lack an obvious star
Consider the dynamics of a crowded field. The effect of 18 candidates on the Republicans produced Trump. A star, rather than a predictable, boring politician. Somebody whose noise and ability to game the media drowned out all others and serious policy debate.
Everyone may be wiser to the latter effect now but the first remains fundamental. To get a hearing, candidates will need to fast develop a public profile and name recognition, plus resources to get their message across. It isn't obvious that any of those aforementioned names will be up to that task, or able to differentiate themselves from the pack.
The Democrats need a communicator with mass popular appeal, who can energise their younger and more diverse voters. Indeed that is always the case for the Left and why they fared so much better this century with Barack Obama, rather than Hillary Clinton, John Kerry or Al Gore.
Narrow Texas loss could be the making of Beto
The closest thing the Democrats have to a star is Beto O'Rourke. Ignore the fact he came up short in Texas - he was a big underdog and the close result reads exceptionally well. In getting 48.3%, he comfortably outperformed predictions, in stark contrast to other Senate targets such as Florida and Tennessee.
I've been building a Beto position for a couple of months, initially recommending a punt at 50.049/1, then laying the stake back at 28.027/1 for a 'free bet'. The morning after I went back in, recommending this bet on Twitter.
Couldn't agree more. Beto O'Rourke got the perfect result last night if he has 2020 ambitions. I've taken 16/1 for Next President today, adding to previous 'risk-free' position. The one to beat on the Dem side. https://t.co/vPEItImKdo

? Political Gambler (@paulmotty) November 7, 2018

A word of caution. These are pretty short odds, two years out, in a crowded field. He probably isn't the best 'value' bet now at 12.5. He is by no means certain to run and may well instead be a highly sought vice presidential candidate. O'Rourke will, however be urged constantly to run and generate media speculation.
If he chooses to do so, a grassroots movement and wall of cash will appear overnight. O'Rourke raised more than any other Senatorial candidate in history - all in small donations. His campaign generated extraordinary excitement, with even GOP strategists acknowledging that 'people in Texas were mesmerized and moved by him.'
O'Rourke can gain support across the party
Many believe Bernie Sanders would have beaten Trump in 2016 and his progressive movement - exemplified by The Young Turks - will be influential. In that crowded field, a unified bloc of support for one candidate would be hard to beat. Regardless of Bernie, who will turn 79 in election year, they will want a candidate committed to medicare for all and, critically, no corporate donations. An unapologetic progressive.
Beto O'Rourke has Bernie's ability to inspire mass rallies but is three decades younger, without the decades of ideological baggage outside the party mainstream. His voting record during six years in Congress was moderate or centrist. The party establishment love him. His one negative - inexperience - is probably irrelevant nowadays on the basis of Trump and Obama.
Sherrod Brown is another progressive with claims
Another progressive in contention - and in value terms, a better bet at 55.054/1 - is Ohio Senator Sherrod Brown. His record - elected for a third-term by a 6% margin in a pro-Trump state where Republicans won the Governorship - should terrify Republicans. Especially after 2016 and 2018, they cannot win the presidency without Ohio. Any Trump route to re-election involves OH and at least one more Rust Belt state. If Democrats pick somebody who appeals in this part of America, they're certainties.
Brown hasn't declared yet but admits he's thinking of running. That doesn't mean he will and, as with all these 2020 bets, punters should bear that hard-to-calculate risk in mind. Nevertheless I could envisage the influential Warren and Sanders backing him instead of running themselves. I've added him to the book at 75.074/1 - which also includes several lays of Trump and an outside 100.099/1 punt on Michael Avenatti - and 55.054/1 still appeals.
Bet on the 2020 US Election here
2020 US President
2020 Democrat Nominee
2020 Republican Nominee

Follow Paul on Twitter and check out his website, Political Gambler.
Recommended bets
Back Sherrod Brown @ 55.054/1 to be Next President
Already advised
Back Beto O'Rourke @ 50.049/1 and 16.015/1
Discover the latest articles
Read past articles