2018 US Senate Betting Preview: Ten key states to determine who gains control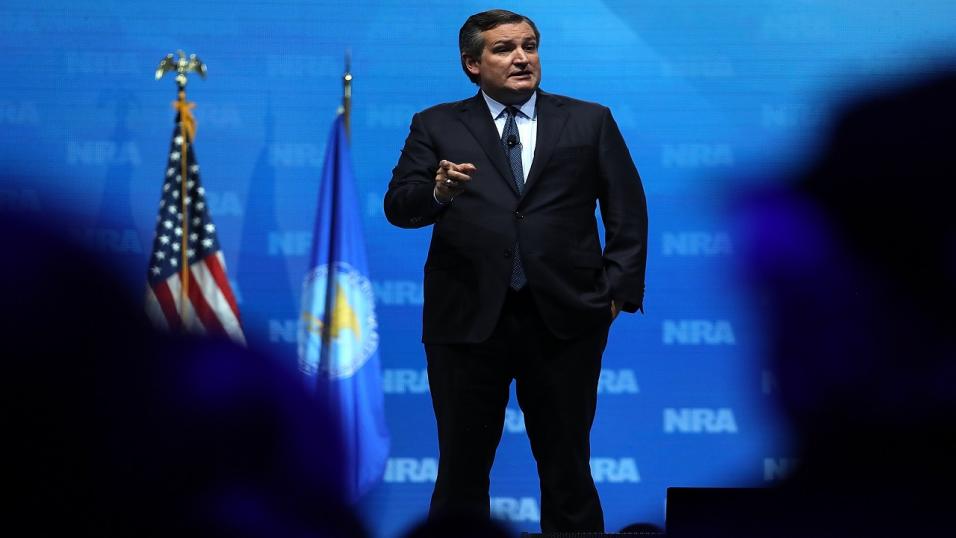 Will Ted Cruz defend Texas against Beto O'Rourke
A fortnight out from the US mid-terms, Paul Krishnamurty previews ten competitive races - currently held five apiece by Democrats and Republicans - that will ultimately determine which party controls the Senate...
"Predictably given its recent electoral history, Florida is a toss-up which the Democrats must hold to have any chance of denying Republicans a majority."
Arizona still too close to call
Click here for latest odds
Click here for latest polls
A vivid example of the mountain Democrats need to climb in order to gain control of the Senate is that Arizona is rated either their best or second best chance of a gain. A solid red state that has elected only one Democrat senator since the 1960s, although the fact they preferred Donald Trump over Hillary Clinton by only 4% in 2016 offers hope in the current environment.
Trump approval here has fallen eight points to 47% which, along with the demographic changes that make Arizona a legitimate long-term blue target, may explain why previous Senator Jeff Flake was so keen to position himself as a critic of the president. Rather than face the fury of the GOP base, Flake then stood aside, resulting in an open contest between Martha McSally and Kyrsten Sinema, which all indicators point towards a near dead-heat.
Synema has mostly led polls for the Democrats but that may have been an effect of a divisive Republican primary, and there are still lots of undecideds, who probably lean Republican. The outcome will largely hinge on turnout and particularly whether the Democrats can inspire suburban switchers and extra Hispanic voters to the polls.
Democrats edging ahead in Florida
Latest odds
Latest polls
The Sunshine State is famously pivotal when it comes to choosing a president and it could plausibly be the key to control of the Senate. Predictably given its recent electoral history, this is a toss-up which the Democrats must hold to have any chance of denying Republicans a majority.
Incumbent Bill Nelson is bidding for a fourth term against an opponent many believe will be tougher than he's faced before. Rick Scott is the Republican Governor of Florida and was consistently recorded ahead in polls until recently.
Perhaps Scott's higher everyday profile in the state offered an early advantage because since the campaigns began in earnest, Nelson has established a small, yet solid lead. Democrats will be particularly encouraged by a 7% lead with Quinnipac, which included only 1% of undecideds. Simultaneously, the Democrat candidate is ahead in the race to succeed Scott as governor.
Florida voted for Trump by a 1.3% margin but his approval has since fallen 7% to an underwater 49%. That is nevertheless higher than average and Florida's demographics - large numbers of older, whiter, retirees and a large Cuban American constituency that lean to the Right - still make it very winnable for Republicans as Scott proved.
Third party aiding Donnelly's Indiana re-election bid
Latest odds
Latest polls
Indiana is the home state of Vice President Pence and much more conservative than average, voted for Trump by 19% and still affords him a 50% approval rating. Nevertheless, Joe Donnelly starts favourite to retain the seat he won by more than 5% in 2012 - Fivethirtyeight even rate it 'Likely Dem' rather than 'Toss-up'.
Be wary, however, of drawing early conclusions on the basis of scarce polls. Donnelly has been solidly 2-4% ahead but the race could ultimately turn on the performance of a third party candidate. Libertarian Lucy Brenton is averaging 7%, which is probably helping the incumbent. Were she to fall away late - like Gary Johnson in 2016 - Donnelly's polling average of 44% is a beatable number.
Two further factors could play a big part. First a scandal, or at least a mini-scandal, is emerging regarding Donnelly's brother's firm. Second, Indiana is at the centre of long-running, disputed allegations of predominantly black voters (and therefore likelier to be Democrat) being purged from electoral rolls.
Mississippi on course for dramatic run-off
Latest odds
Latest polls
It may seem a highly unlikely swing seat and probably remains so, but the deep red state of Mississippi could yet provide a fascinating contest that ultimately determines control of the Senate. Intriguingly, Cook Political Report only rate it 'Lean Republican' and therefore the fifth likeliest Democrat pick-up.
Unlike the other races, this is a 'special election', involving a 'jungle primary'. That means all candidates, even if from the same party, run against one another, with no party affiliation printed on the ballot. If nobody reaches 50%, there will be a run-off three weeks later. On Fivethirtyeight ratings, Mike Espy will monopolise the Democrat share and qualify for the run-off, facing Cindy Hyde-Smith.
If that run-off indeed materialises, Hyde-Smith will be a strong favourite. Trump's 58% approval here is fourth highest in the country and he won by 19% in 2016. The national conversation will immediately turn to impeachment if Democrats win the House so one would expect an ultra-motivated GOP turnout to defend their man.
However we are living through highly unpredictable, event-driven times and the three weeks between November 6th and 27th could be incredibly, historically volatile. Mississippi could suddenly find itself at the centre of global attention.
McCaskill is under serious pressure in Missouri
Latest odds
Latest polls
Another highly problematic Democrat defence in a state where Trump beat Clinton by 19% and his approval has only fallen 2% since, remaining positive on 51%. Despite the benefit of two-terms experience, polls and prediction models are unanimous in rating Claire McCaskill's bid for a third will go right to the wire.
McCaskill won by a massive 15% margin in 2012 but that race offers no guide, given a poisonous GOP candidate in Todd Akin whose campaign blew up after comments about 'legitimate rape'. Before and after that period, Missouri was swinging to the Right and this year's GOP candidate, Josh Hawley, has been very competitive from the outset.
Neither has led by more than 4% in a poll this year, with both consistently below 50%. That suggests up to 10% of undecideds will be kingmakers and given the 2016 result, one must assume most are Trump voters. As elsewhere, McCaskill may well survive because enthusiasm on the Democrat side is so strong this year but, on paper at least, it looks a tough ask.
Will Trump's Montana rallies hurt Tester?
Latest odds
Latest polls
Fivethirtyeight currently rate Jon Tester a six in seven chance of retaining this seat for the Democrats, which is surprising given its pro-Trump leanings and considerably higher than the 68% chance implied by odds of 1.4740/85 on Betfair. The president won here by 20% and retains a positive approval rating on 51%. He is also campaigning hard in a state where populism plays well.
At state level, Montana has swung strongly towards Republicans, although the Governor is another relatively conservative Democrat who managed to defy that pro-Trump wave to win in 2016. Tester won his second term by 4%, improving on 2006, and is polling at similar levels this time. However those polls have been pretty scarce and with Trump making big noise at rallies, such early indicators may not be too reliable.
Both of Tester's wins came on nights that were excellent overall for Democrats - Obama's second win and Bush's final mid-terms. If 2018 produces another blue wave nationally, he looks sure to win but if Republicans were to overperform, Montana could be fertile territory.
Rising turnout to boost Democrats in Nevada
Latest odds
Latest polls
Along with Arizona, Nevada is one of only two states where a Democrat gain wouldn't be a big upset. Clinton won it by 2.5% in 2016 and Trump's approval is deep underwater on 44% - by far the lowest among these key states.
It doesn't bode well, therefore, that their candidate Jackie Rosen isn't currently rated favourite to win by on Fivethirtyeight. Since the race began in earnest, incumbent Dean Heller has retaken the lead in polls although these numbers should be read with care, because all included large number of undecideds.
As elsewhere, it may not be easy for pollsters to give correct weight to a large Hispanic population. Turnout will be pivotal and unprecedented enthusiasm among Democrats everywhere should help improve their GOTV operation, as they did here in 2016. Early voting begun last weekend and immediately broke records.
Heitkamp struggling to retain North Dakota
Latest odds
Latest polls
Heidi Heitkamp is the most vulnerable Democrat, defending a state Trump won by 36% and where his approval ratings are still positive. She won by a mere 0.9% on the same 2012 night that Barack Obama won his second term, leaving no margin for error, and has been consistently well behind Kevin Cramer in the polls.
Her hopes lies in two sources. First, that this state which votes reliably red in presidential elections also has a long history of electing Democrat senators. Second that, as one might expect in a small state, she has built up a big personal vote over the past six years that isn't truly factored into the polls.
A key test of that personal reputation will be reaction to her opposition to Brett Kavanaugh's confirmation to the Supreme Court. Heitkamp knew she was taking on majority opinion in her state and must hope voters respect a conscience decision.
Another potential nail in the Democrat coffin here is a deeply controversial Voter ID law, requiring a current street address. That seems certain to hit the Native American community, whose reservations often don't have street addresses, and whom also vote overwhelmingly Democrat.
Blackburn should keep Tennessee red
Latest odds
Latest polls
At moments of peak blue optimism, Democrats include Tennessee in their path towards Senate control. In reality, it would be a monumental upset. On 58%, only four states approve more of Trump now and he beat Clinton by 26% in 2016 here.
It would seem that optimism was driven by early, unreliable polls which included vast numbers of undecideds. At the time, the seat was open, following the retirement of sometimes Trump critic Bob Corker. Since the GOP chose Marsha Blackburn, a Trumpist candidate with 15 years experience in the House, they've pulled ahead of former Governor Phil Bredesen.
Bredesen is at least the type of conservative Democrat that could win a state like this, as illustrated by his support for Kavanaugh. That decision, however, also cost the 75 year-old support from progressive donors and activist groups, which he can ill afford to lose at this stage. On the flipside, Tennessee native Taylor Swift has endorsed him and other Democrats on the slate.
O'Rourke still a lively outsider in Texas
Latest odds
Latest polls
Texas may well turn out to be another example of blue hype, as it has in the past, and if Ted Cruz defends easily then the media bandwagon behind Beto O'Rourke will be mocked. That is what the current polls and betting suggests, with the former GOP presidential contender rated around 7% ahead on average and a prohibitive betting option around 1.21/5.
However whilst those numbers suggest that Texas is indeed still a conservative state, the changing nature of cities and long-term demographics do bode well for the Democrats. Turnout among Hispanics has been particularly low so a big jump could prove a gamechanger. Plus if there is one candidate capable of inspiring them, Spanish-speaking O'Rourke is the man.
The three-term Congressman is drawing extraordinary crowds on his prolific tour of the state, and attracting vast amounts in small donations, while proudly claiming he doesn't take PAC money. It will be enough to outspend Cruz and, win or lose, has propelled O'Rourke into the national limelight and 2020 reckoning. Only three Democrats are at shorter odds to be Next President.
The likelihood is that Cruz wins narrowly although at this particular moment in US history, against this particular candidate, he may not be quite the certainty these odds imply. As explained in my earlier Texas preview, the incumbent has famous baggage and has made plenty of enemies over the years.
Bet on US Politics here
Senate Majority
House of Representatives Majority
2020 US President
Follow Paul on Twitter and check out his website, Political Gambler.
Recommended bets
Back Democrats to win Nevada @ 2.01/1
Back Democrats to win Florida @ 1.84/5
Discover the latest articles
Read past articles