US Election: Seven potential VP picks for Donald Trump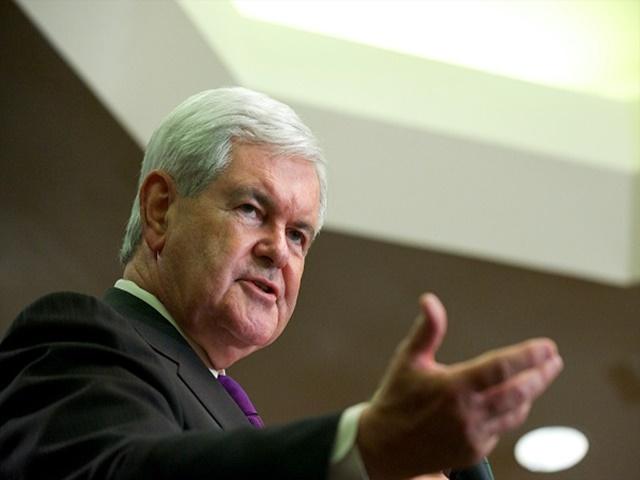 Newt Gingrich has stormed to favouritism in recent days
With his rivals out of the race and the nomination secure, the next big election market concerns the Republican Vice Presidential Candidate. Paul Krishnamurty looks at seven leading candidates...
"Trump has said he wants a candidate with deep political experience...Gingrich is stronger in that regard than any of his rivals and has been one of the few heavyweight voices prepared to defend Trump on the airwaves throughout this cycle."
Newt Gingrich
Dominating the market is one of the best-known figures in American politics and almost as divisive a figure as Trump himself. Having signalled his enthusiasm for a job many big-hitters are swerving, Betfair punters have driven Gingrich down to a peak of 2.01/1, equivalent to a 50% chance.
At the forefront of political life for four decades, former Speaker Gingrich famously brought the Clinton adminstration to a standstill - closing the government down over a budget standoff - beginning an era of Washington deadlock that persists to this day.
That era did his public image no favours, and a bid for the nomination in 2012 failed badly. Nevertheless, Trump has said he wants a candidate with deep political experience, with the understanding and ability to drive legislation through Congress. Gingrich is stronger in that regard than any of his rivals and has been one of the few heavyweight voices prepared to defend Trump on the airwaves throughout this cycle.
Besides experience, though, it is not clear what Gingrich brings to the ticket. Unlike other potential picks, Gingrich is unlikely to swing any key states or Democrat voters. His private life is as complicated and potentially damaging as Trump's and there's little reason to assume he would improve the candidate's terrible standing with women or hispanics.

Joni Ernst
In contrast, this Iowa Senator could help deliver female voters and even a swing state. Ernst is definitely one to watch in Republican politics, and has been heavily backed by key party donors such as the Club for Growth. Her populist, anti-government style is reminiscent of one-time grassroots hero and 2008 VP candidate Sarah Palin but, with a military career behind her, Ernst will command more respect.
She's also been popular in the market in recent days, despite relatively little coverage compared to Gingrich and the plethora of losing presidential candidates, as punters eye the electoral potential of a Trump/Ernst ticket. The downside is a lack of experience, as she only entered the Senate two years ago, meaning she offers less in terms of the legislative knowhow Trump craves.

*** Watch rising GOP star Joni Ernst promise to make big-spenders 'squeal' ***

Chris Christie
The New Jersey Governor was the first leadership rival to endorse Trump after quitting the race in February, and is certain to play a prominent role in the campaign and any future administration. The jury remains out on what his presence would bring to the ticket, though.
Whereas Christie's ability to win a blue state suggests he could be a major electoral asset, his brash, alpha-male persona offers no contrast with Trump. He is also not short of enemies among a sceptical Conservative base, and his image was damaged by the ongoing Bridgegate scandal. He looks a likelier fit for Attorney General than Vice President.

Jeff Sessions
This Alabama Senator was arguably Trump's most important endorsement, perhaps swinging Southern voters away from Ted Cruz at a critical pre-Super Tuesday moment. Many regard him as an intellectual leader and key player in devising future Republican policy on immigration. Sessions strongly supports Trump's plan for a border wall with Mexico and disdain for trade deals. Unlike so many others, he has said it would be an honor to serve Trump.

Mary Fallin
Another woman reportedly high on Trump's list is the Governor of Oklahoma. Trump called her a 'fabulous person', mentioned alongside Arizona Governor Jan Brewer when quizzed about potential female running mates. She is also up for the job and has said she supports Trump '100%'.

John Thune
Another Senator who could fill the political and legislative gaps on the Trump CV. The South Dakota Senator brings nothing in terms of delivering swing states, but much-needed credibility in Washington. He's long been regarded as a potential VP, and said months ago that he'd consider running with either Trump or Cruz. Thune was even suggested by a potential rival for the job - Massachusetts Senator Scott Brown.

Sarah Palin
So what of Palin whom, according to Ben Carson, is on the shortlist? She loyally supported Trump on the campaign trail and would ensure a continuation of the wall-to-wall media coverage that we've seen since last summer. There is a big crossover between their supporters. However when asked recently, she seemed to suggest that others would be better suited to the job, recognising her limited appeal to a divided electorate. This is true - Palin has almost as bad unfavourability numbers as Trump.

Follow me on Twitter @paulmotty and at my website Political Gambler

***

For the latest on the US Election and all of our other politics markets, check out the new, improved Betfair Predicts, which forecasts outcomes based on the very latest Exchange data...
Discover the latest articles