US Politics Betting: Ohio 12 backlash to intensify GOP mid-term worries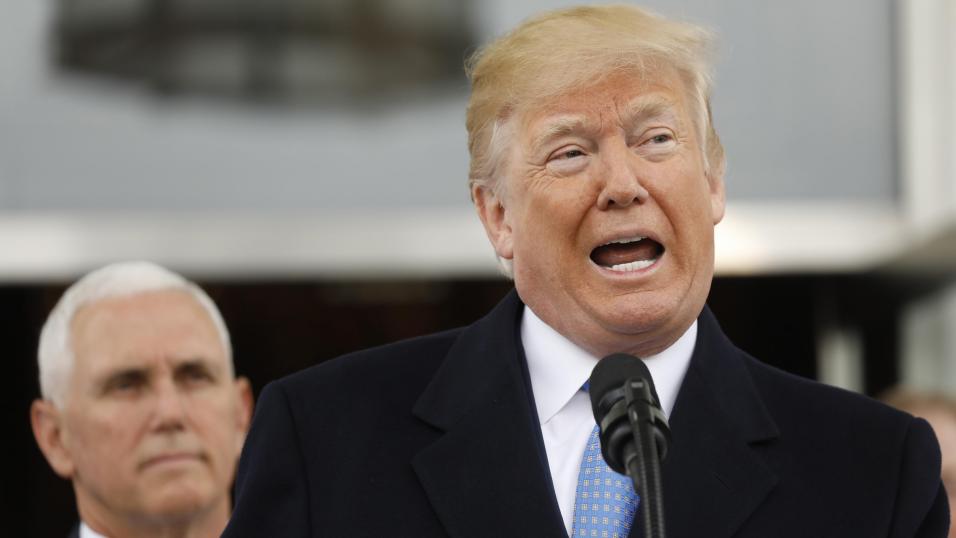 He dominates the headlines but is Trump more off-putting than his party realises?
Tuesday sees the final Special Congressional Election before the mid-terms. Paul Krishnamurty previews the neck-and-neck race for Ohio 12 and the implications...
"I expect Democrats will outperform the polls again here...and that will be enough to at least get O'Connor very close to the winning line...Merely getting close will be a strong signal for November and further panic Republicans."
The biggest political betting event of 2018 will be November's mid-term US Congressional Elections. Three months out, Betfair markets rate control of the House of Representatives a virtually even contest, with the Democrats slight favourites at 1.9110/11. Republicans remain hot favourites to win the Senate at 1.374/11.
Ohio 12 is an excellent bellwether for the mid-terms
More imminently, Tuesday sees the final special election of this cycle and a race in Ohio which some experts are defining as the 'ultimate bellweather' for what will happen in November. Donald Trump won Ohio's 12th Congressional District by a 53/42 margin at the 2016 election and a defeat for his party could signal grave implications for his presidency. Again, our markets are currently calling it a roughly even split.
Strangely, there has been a dearth of polling. The latest from Monmouth, showing Republican Troy Balderson just 1% ahead of Danny O'Connor, has caused a big stir and prompted further talk of a 'Blue Wave'. Six weeks previously, Balderson had led by 11%, which would be entirely normal for a district hasn't voted Democrat since the 1980s. In the absence of more numbers, bettors must decide whether that poll was an outlier or if the Democrat campaign is really cutting through.
Victory for O'Connor would indeed be significant. Ohio is arguably the most important swing state and the Rust Belt the region that effectively determines the presidency. Even at his lowest point of his candidacy, Trump was a popular bet to win a state where the demographics worked in his favour and his MAGA message played well.
That said, this historically Republican district is not ideal Trump territory. Ohio 12 - a mixture of rural and suburbia - is the most educated district in the state. A very different brand of moderate, inclusive conservatism, exemplified by popular governor and long-term Trump critic John Kasich, has been the key to winning those suburban voters.
Trump tweet attack on LeBron James dominates the late narrative
These two rivals, who could well face off again in the 2020 primary, initially put their differences aside to campaign for Balderson. That unlikely truce was tested over the weekend, though, after Trump decided to attack Ohio's basketball hero 'King' Lebron James.
Lebron James was just interviewed by the dumbest man on television, Don Lemon. He made Lebron look smart, which isn't easy to do. I like Mike!

? Donald J. Trump (@realDonaldTrump) August 4, 2018
Rather than criticizing @KingJames, we should be celebrating him for his charity work and efforts to help kids.

By the way, all-around he's better than Michael Jordan. That's a fact.

? John Kasich (@JohnKasich) August 4, 2018
To win this vacant seat, Balderson really needs a coalition of Kasich and Trump voters. One special election after another since 2016 has seen a 'Blue Wave', powered by much improved turnout from ultra-motivated Democrats and a reaction from the educated suburbs. Especially after Trump's interventions, (he previously endorsed the wrong candidate), they will have high hopes of landing another big upset by splitting that uneasy conservative coalition.
Local moderate O'Connor is a smart Democrat pick
Critically, O'Connor is a very suitable candidate for this electorate. He's not a democratic socialist or associated with the ultra-liberal causes that would alienate conservatives and motivate them. Rather, he's born and bred in the state, is married to a Republican, and talks of 'saving capitalism'.
Lest we forget Conor Lamb, another relatively conservative Democrat, pulled off an even bigger Rust Belt shock in Pennsylvania last year, overturning a 20% deficit. Latest polls for that once ultra-red district show Lamb double-digits ahead. The party has now flipped 43 state legislative seats since the 2016 election.
While it is hard to bet with confidence at around even money in the absence of more polling, I'm leaning towards the upset. Turnout is pivotal in these lesser elections and Democrats were predictably well ahead in terms of motivation according to that latest poll. I expect they will outperform the polls again here, aided by another suburban backlash against Trumpism, and that will be enough to at least get O'Connor very close to the winning line.
Merely getting close will be a strong signal for November and further panic Republicans. I must reiterate that the better bet lies in the more popular House market. Mid-term elections are all about motivation and a referendum on the president. The Democrats are trying to improve on a poor 2014 result driven by historically poor turnout on their side. Now they are super-motivated, with historically less reliable groups - women, minorities, young voters - turning out in big numbers.
There are parallels to be drawn with 2006, when Democrats won the House as George W Bush's popularity was fading fast. Back then, victory relied upon 'Blue Dog Democrats' just like Lamb and O'Connor taking traditionally red seats. If the latter wins tomorrow, expect a big move for the Democrats at 1.9310/11 to repeat the trick.

Follow Paul on Twitter and check out his website, Political Gambler.

Recommended bets
Back Democrats to win the House of Representatives @ 1.9110/11
Discover the latest articles
Read past articles