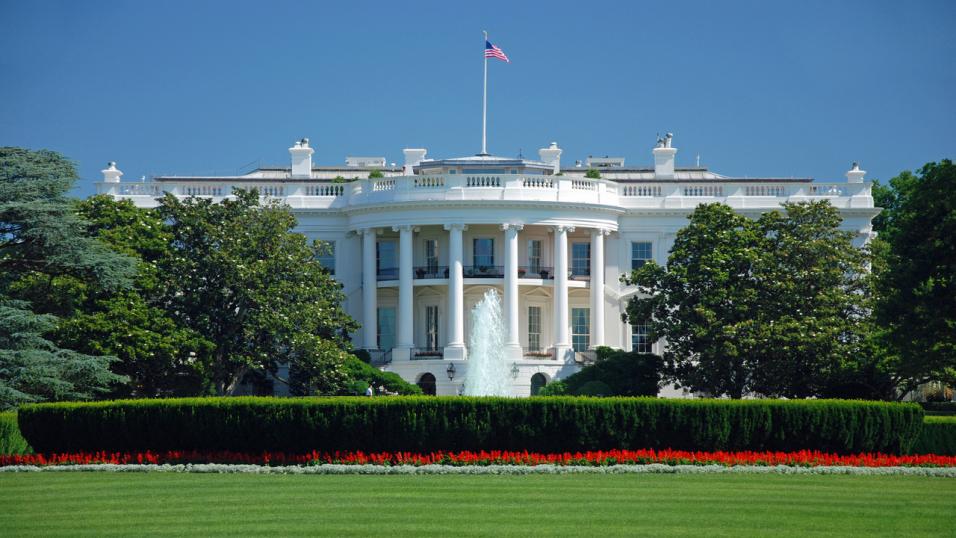 US foreign policy is suffering as a result of mixed messages from the President.
Military action by the US in Syria and calls for increased sanctions on Russia have all come to a head in the past week. The Tradefair team brings you the latest in US Politics...
"The most important instrument the President of the United States has is his credibility. In the grand scheme of things, it's more important than the awesome power of our military, intelligence community and diplomatic corps." - Nick Price, former CIA Analyst and a National Security Council spokesman
It's been another eventful week in the spiritual home of US politics, 1600 Pennsylvania Avenue, with President Donald Trump once again witnessing his actions and rhetoric at the heart of global affairs.
Coordinated air strikes on targets in Syria over the weekend, alongside similar action from Britain and France, saw the American leader once more thrust into the heart of geopolitical tensions, with the President responding to reports of chemical weapons being used against the Syrian people by the Russian-backed regime of Bashar al-Assad.
Demand for strong action on Russia
If the move towards military intervention in one of the most volatile countries of the world right now was not enough, tensions continue to grow in the US around the actions of Russian Premier Vladimir Putin and a perceived level of inaction from President Trump, despite his strong words.
Announced on Sunday (April 15) in response to the atrocities seen in Syria, US Ambassador to the United Nations Nikki Haley revealed a series of new sanctions that were to be implemented by the US against Russia in response to continued Russian backing of the Assad regime.
However, the sanctions never came to pass, with the White House backtracking and claiming Haley had become "confused" on the Trump administration's plans. It was a statement met with disbelief in many parts, and more than a little consternation from Haley herself, who responded: "With all due respect, I don't get confused."
Instead, President Trump announced in Florida on Wednesday during the visit of Japanese Prime Minister Shinzo Abe to the US that "we'll do sanctions as soon as they [Russia] very much deserve it."
But that begs the question, what more does Russia have to do? If an ongoing investigation into influencing the very election that brought President Trump into power and the backing of a leader who will attack his own people with weapons banned under the Geneva Convention isn't enough?
Credibility is everything to a US President
Syria and Putin are not the only foreign policy issues being faced by President Trump right now, however. There is also the matter of a recognised tendency to flip-flop on major issues, calling into question both his judgement and ongoing stance on many major issues.
Indeed, one of the founding statements of his candidacy to run for office was a strong disregard for US participation in the Trans-Pacific Partnership (TPP) trade deal. Despite this, President Trump said in a meeting with farm state senators last week that he wanted to join TPP. He later backtracked once more on Twitter, stating: "While Japan and South Korea would like us to go back into TPP, I don't like the deal for the United States."
It all makes for a presidency that many are now viewing, both at home and abroad, as being significantly detrimental to the nation's long-term interests.
Ned Price, a former CIA Analyst and a National Security Council spokesman under President Barack Obama, told the Huffington Post: "The most important instrument the President of the United States has is his credibility. In the grand scheme of things, it's more important than the awesome power of our military, intelligence community and diplomatic corps.
"And President Trump has squandered any credibility he once had."
Indeed, it means the global relationships that are built on trust and understanding the position of both one's allies and adversaries is being significantly eroded by President Trump's actions, or lack thereof.
Foreign policy chaos is hurting US interests
It's therefore a difficult time for investors in US markets right now, with the mixed messages of President Trump a major factor in ongoing uncertainty over stock market direction.
The futures market continues to struggle in light of the uncertain situation in Syria and other pressures on US economic interests, with a sustained dip for the Dow Jones in trading so far this week, while the S&P 500 and Nasdaq Composite Index both saw minor gains.
It's something that investors will want to keep a close eye on over the coming days, as further flip-flopping on policy by the President could manifest into greater uncertainty for the markets.
What is needed now is a commitment to a sustained course of action by the Trump administration when dealing with issues like Russia, and the backing up of the President's strong words with real-world action. Doing so will create greater certainty and credibility in US foreign policy, and that can only be good news for everyone.
What is Tradefair?
Tradefair is Betfair's new spread betting service, offering trading on thousands of financial markets such as Gold, EUR/USD, FTSE 100 and Twitter. Whether you think prices are going up or down, Tradefair lets you take a view.

Check out our latest Special Offers

Please note: Our services include products that are traded on margin and carry a risk that you can lose more than your initial deposit. The products may not be suitable for everyone - ensure you fully understand the risks involved.