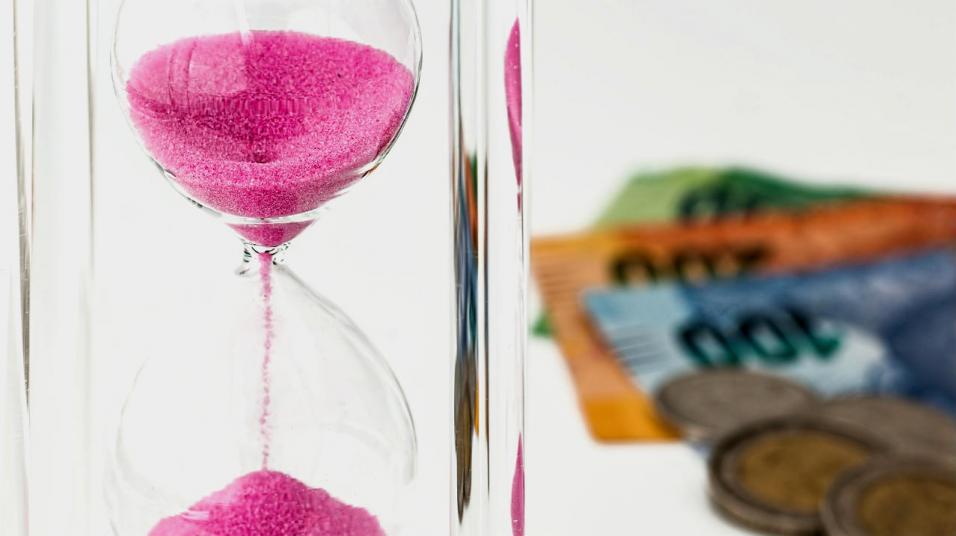 Leaders in China and Europe have threatened reciprocal import charges if the US President imposes his.
Leaders in China and Europe threaten reciprocal charges after President Trump suggested increasing import tariffs on key goods. The Tradefair team brings you the latest in US politics...
"Especially given today's globalisation, choosing a trade war is a mistaken prescription. The outcome will only be harmful."

- Wang Yi, Foreign Minister of China.
Leaders from around the world have squared up to Donald Trump, promising to increase their own import charges on US products if the President goes ahead with tariff changes.
The US President is expected to approve a 25% levy on steel and 10% on aluminium imports in the next few days, if not sooner. But there has been a strong international reaction from the countries who would be most affected by the increased penalty.
Defending his actions, Trump said he needed to prevent American companies from being undercut by overseas operators, but this has not prevented retalitaratory action from its trading partners.
China's Foreign Minister Wang Yi said the country would make a "necessary response" if the United States introduced its proposed penalties.
Speaking at an annual meeting of China's parliament, he said the nation didn't have to be a rival to the US and history had shown that war was not the correct way to resolve an issue.
"Especially given today's globalisation, choosing a trade war is a mistaken prescription. The outcome will only be harmful
"China would have to make a justified and necessary response," he added.
Brussels piles on the pressure
The European Union also responded to the President's threat with warnings of a retaliation, potentially raising charges on US products such as peanut butter and orange juice.
Yesterday (March 7) European Commissioner for Trade Cecilia Malmström said the EU was in the process of finalising its own list of American exports that would be privy to sanctions, but added that the bloc hoped to avoid a trade war.
Speaking to reporters in Brussels, Malmström stated: "A trade war has no winners and if it does not happen for the better, then we can work with our American friends and other allies on the core issue of this problem, overcapacity. But if it does happen, we will have to take measures to protect European jobs."
Discussions between the US and its international trade partners have become increasingly tense since President Trump announced his intentions, increasing the recent disruption felt in the markets.
President of the European Council Donald Tusk called for "politicians on both sides of the Atlantic to act responsibly". There will be a meeting at the end of March to discuss a "proportionate response" but there will be a clear objective - according to Tusk - to keep "world trade alive".
Dow Jones disruption
However, this reasoned approach from the EU leader has done little to calm the markets, with stocks and shares performing erratically since the threat of a trade war emerged.
The Dow Jones, which has already suffered from a poor start to 2018 despite its record high in January, experienced a sell-off. Off the back of Malmström's press conference, it fell by 300 points as investors became even more fearful of the prospect of trade barriers.
With China being such a key trading partner to the US, it's no surprise that the dollar fell against the yen as foreign exchange traders calculated the additional cost of purchasing raw materials for American firms.
It's not the first time that relations between the world's two largest economies have become strained since Trump entered the Oval Office in 2017, but China still managed to achieve a record goods trade surplus of $375.2 billion with the US last year.
This could potentially be the source of the President's concerns that Beijing is surpassing Washington, but China's Foreign Minister has maintained that the country still has a long way to go to modernise itself and that it "will not and need not" displace the US to get there.
Despite this, Trump is also considering imposing trade sanctions against China as part of its "section 301" investigation into its intellectual property practices. Business sources say this has led to the US having all but frozen talks on commercial disputes with Beijing because it is not satisfied that China has fulfilled its pledge to ease market restrictions.
A "black day" for global markets?
News that Canada and Mexico may get a 12-month pardon from the levy went some way to calming the disruption, but the markets closed on Wednesday with a feeling of much uncertainty.
It's not just in the stock market floor where Trump's policies are causing chaos, as it's also been felt in his own White House. The President's Chief Economic Adviser Gary Cohn resigned on Tuesday (March 6) as he felt he couldn't support the move towards a trade war.
Business leaders around the world have also condemned anything that increases barriers on trade.
Chief Executive of the world's largest mining company BHP Andrew Mackenzie told a conference in Sydney that the proposed tariffs would signal a "black day" for the world and could damage current attitudes towards free trade.
"Outside of the US the sense that I have at the moment is that people are re-embracing free trade after a bit of a wobble - partly driven by the result of several elections," he said.
However, he was also optimistic about the global economy, saying it was at its strongest since 2010.
"In spite of recent moves made by the United States to impose tariffs on steel and aluminium products - a black day for the world and business - elsewhere we do observe buoyant economic conditions underpinned by the growth of free trade outside the US," Mackenzie said.
What is Tradefair?
Tradefair is Betfair's new spread betting service, offering trading on thousands of financial markets such as Gold, EUR/USD, FTSE 100 and Twitter. Whether you think prices are going up or down, Tradefair lets you take a view.

Check out our latest Special Offers

Please note: Our services include products that are traded on margin and carry a risk that you can lose more than your initial deposit. The products may not be suitable for everyone - ensure you fully understand the risks involved.